Investing in technology pays off for companies of all sizes. A major problem for small businesses, though, is that they don't have the luxury of making mistakes when it comes to these investments.
For example, some small businesses have been slow adopting mobile solutions, which can be a big productivity driver. Smartphones have transformed the workplace in many larger businesses and increased productivity in ways that haven't been seen since the introduction of the PC. A recent Frost & Sullivan study revealed that respondents gained 58 minutes of work and personal time on average each day thanks to using a smartphone, while employee productivity increased by 34 percent. Every small business can benefit from productivity gains like those.
Here are three investment areas that balance security, cost and efficiency which should be on the radar of every small business owner.
Get Your Head in the Clouds
While cloud computing has been around for many years now, the cost of operating a business from the cloud has dropped dramatically. Storing data remotely opens up the possibility of more collaborative work environments, and also allows employees to perform tasks without being tied to their desks.
Cloud-based computing brings a ton of benefits for small businesses: tremendous scalability, high reliability, increased security and greatly reduced management costs. Small businesses should look hard at existing IT and ask themselves, "Is this strategic?" If the answer is "no," then it's time to outsource.
The best example of this is email. Many small businesses still run their own Exchange servers, but that's no longer a wise choice for most. Pushing email to the cloud, regardless of which provider you choose, lets you scale an ultra-reliable service up and down quickly and removes limits associated with running your own data center.
More importantly, you have the opportunity to redirect your limited resources to support strategic goals. Rather than paying an IT manager to keep your Exchange server running, you can have that same person — who has deep knowledge of how your business works and what IT services you need — focus on finding the technology services and products that give you a true strategic advantage over the competition.
Going Mobile
Mobility has been a buzzword since the 1990s, but the focus back then was mostly on laptops and making the best of internet connections. Now, with enterprise-class smartphones as fast as many laptops, and 4G/LTE data services covering huge swaths of the globe, the last few years of technology advances have made mobile-only workflows feasible. Even in the absence of true work mobility, providing support for staff to use their mobile devices for work through a BYOD or CYOD program is a smart investment.
Build a BYOD Plan for Your Business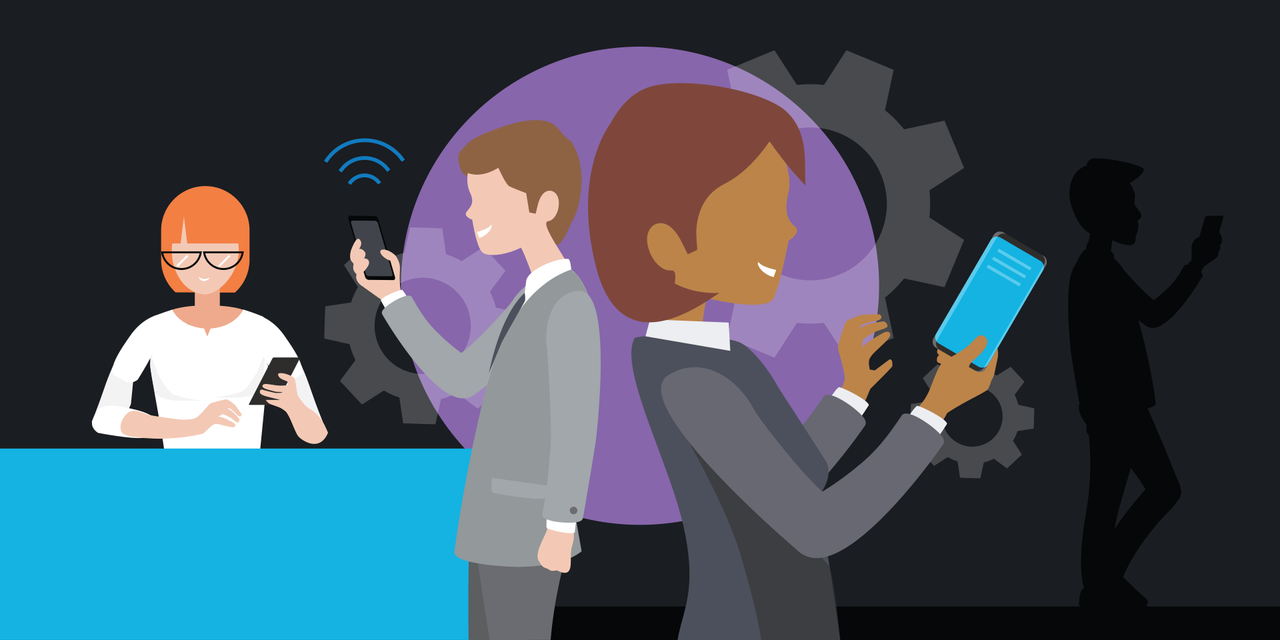 White Paper
Get our comprehensive guide and template for developing a BYOD policy tailored to your organization. Download Now
But you can actually go a lot further than BYOD and CYOD programs by making the devices key parts of day-to-day workflow. Smartphones and tablets are ideal for consuming information and for basic data entry tasks, and they do so at a capital and operational cost that's only a fraction of what it costs to manage Windows desktops or laptops. Mobile workers already have smartphones, whether those are personal devices or provided by the company. High-performance hardware only reaches its full potential when it can be used in conjunction with the right software, and increasingly for businesses that means enterprise-focused apps. Enabling employees with the right mobile apps can help boost productivity by creating an intuitive and recognizable workflow, making it easier for employees to do their jobs.
Small businesses should evaluate their applications and processes and look for ways to make employees more efficient when they are on the move.
AI, Analytics and Machine Learning
These hot buzzwords may sound impossible for a small business investment. While developing custom AI applications is beyond the reach of the small business, there is an important exception: New technologies that let you do more with your own data are being built into off-the-shelf software offerings all the time.
With analytics, for example, you can monitor business performance, customer preferences and market trends. Real-time feedback can help you make more informed decisions. Machine learning, for instance, is something you've seen through companies such as Netflix and Amazon, who make personalized suggestions for what to watch or buy next. That's machine learning in action. Your business may be able to use similar applications to give employees instant suggestions for which projects to prioritize, while filtering out irrelevant information.
The key for small businesses is to identify which software and software-as-a-service (SaaS) vendors are moving in this direction, and hitch their wagon to the fastest-moving train. That may mean shifting from one CRM supplier to another, or picking a different project management tool, but the power of some of these new technologies makes it worthwhile even for small businesses.
Many small businesses have a difficult time committing to technology evolution. But with the rapid development of more advanced tools, it's definitely worthwhile to perform an environmental scan of your more important applications to see what you might be missing — or if there's a feature you haven't explored yet that could help.
Small businesses may not have the resources to make big IT investments, but they can leverage the tools and products available in the marketplace to companies of all sizes. Of all the tech trends in the marketplace, cloud, mobility and new smart AI-powered software have the best fit for small businesses to improve their bottom line and increase their competitiveness.
Learn how Samsung's small business solutions can help you scale your growing business every step of the way.