On August 7, 2019, Samsung unveiled the Galaxy Note10 and Note10+, its latest devices designed to take the Galaxy ecosystem's connectivity to the next level. Watch the full replay of the Galaxy Unpacked event above, and and scroll down for a complete recap!
While we have you:
For IT professionals who are looking to go a level deeper:
Learn why Samsung's Knox platform is rated the most secure in the industry by leading analysts.
Use our Mobile Cost Calculator to find out how your investment in mobile stacks up to your industry peers.
Download our guide to making the most of managed mobility services so you can reduce the strain on internal IT resources and refocus your energy on innovation.
Unveiling the Galaxy Note10 and Note10+
Unpacked began with the big reveal: the all new Galaxy Note10 and Note10+.
The Galaxy Note10 is the smartphone that can do anything, designed for people who want to do everything. It includes laptop-level storage, an intelligent battery with super-fast charging, defense-grade security and hyperfast 5G connectivity. With Samsung DeX extending the power of your phone to your PC and seamless Microsoft integration at your fingertips, you can get more done in record time.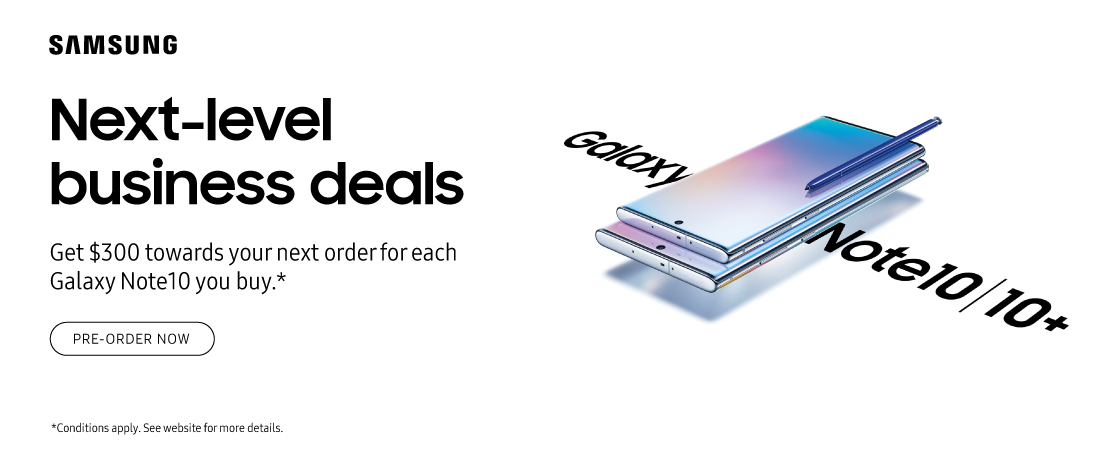 The two new devices are not only powerful, their design is stunning. The Note10 features an almost bezel-less 6.3-in. display, while the Note10+ boasts a gorgeous 6.8-in cinematic screen — the largest screen ever showcased on a Galaxy Note device. Now, whichever Note10 you choose, you'll truly be equipped to see the whole picture.
"The ultimate power phone for power users, the Galaxy Note10 delivers the speed and the productivity you need to knock out the most demanding project, anywhere, anytime," said DJ Koh, president and CEO of Samsung's IT and mobile communications division. The Galaxy Note10 is available starting August 23; pre-orders are already open.
Now, let's take a deeper dive into what makes this device so uniquely suited for professionals.
The S Pen: A Wand for Work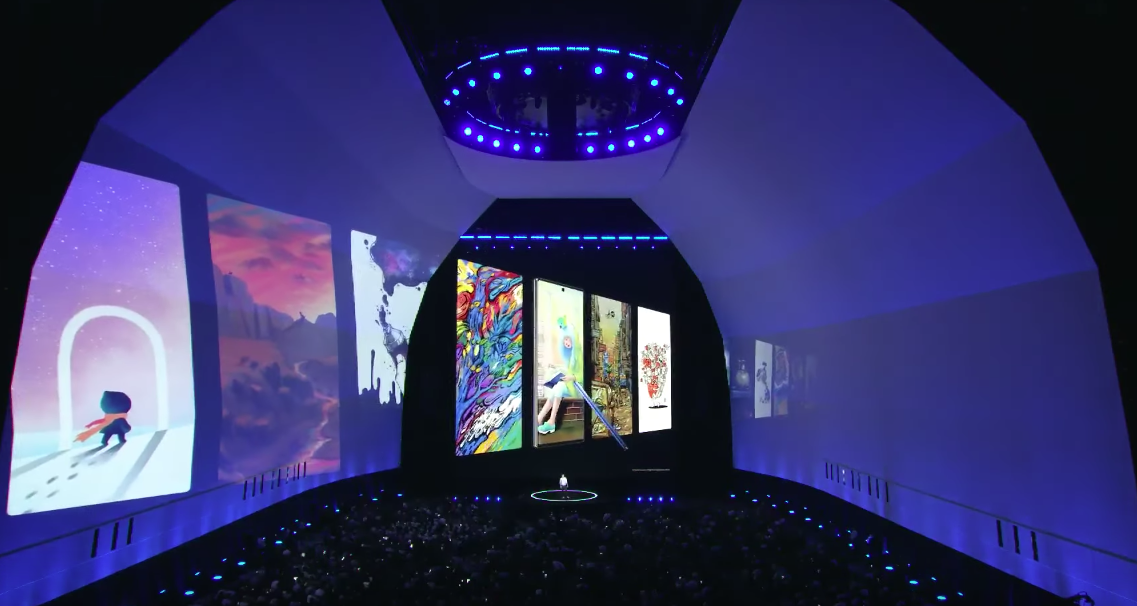 Already the ultimate business productivity tool, the S Pen is unlocking your creativity even further.
As Drew Blackard, head of US product management, said, "Since the very first Galaxy Note, users have always recognized that the S Pen is more than just a simple tool. It's the heart of the Note experience." You can jot down quick reminders, take detailed notes, sketch pictures and even create amazing works of art. And now you can use the S Pen to convert handwriting into text on the fly, exporting it to a Word, PDF or text document. This saves you from having to manually retype notes after a meeting, freeing you up to brainstorm your next great creative idea.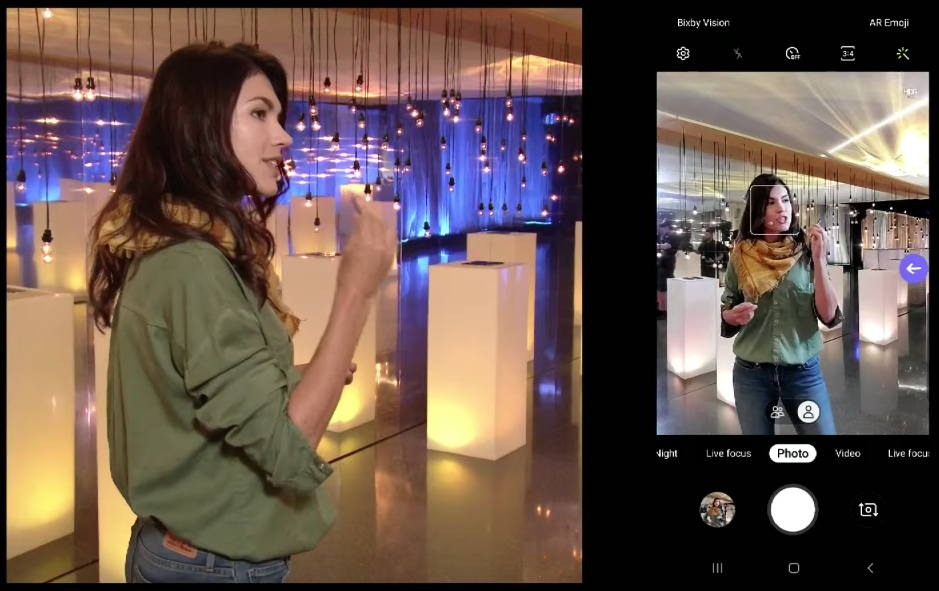 The S Pen has also received a powerful upgrade in the form of Bluetooth Low Energy connectivity, a gyroscope and an accelerometer. As travel vlogger Eva zu Beck demonstrated, you can control your Note10 with the S Pen like a magic wand using simple gestures, capturing the perfect shot from up to 30 feet away. Simply circle your S Pen to zoom in, swish to the right to select a particular camera mode or swipe up to switch between cameras if you like — all without touching the device. The S Pen's new battery lasts for hours, and recharging it is as easy as sliding your S Pen back into your Note10.
Achieve Peak Mobile Productivity on Your PC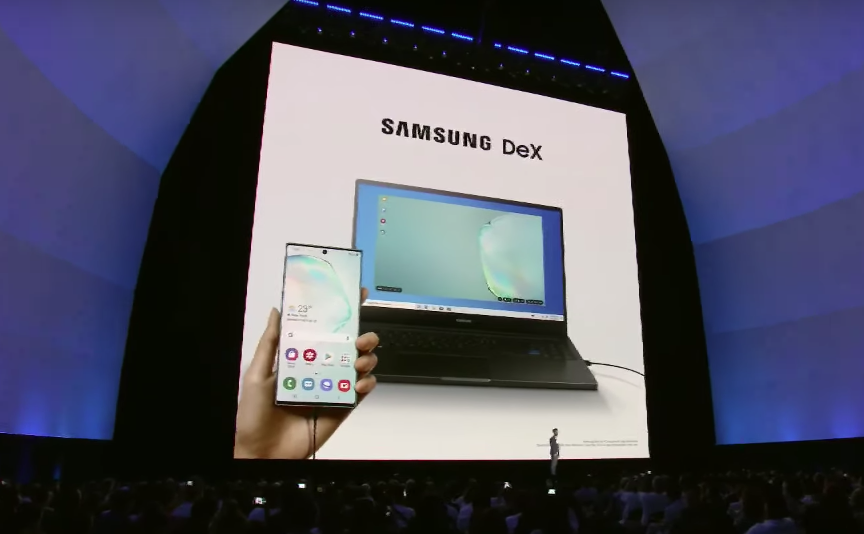 Even though the Note10 offers powerful new mobile productivity advantages, you still sometimes need the full PC experience to achieve peak productivity. That's why Samsung introduced DeX two years ago, giving you the PC experience by connecting to a monitor, keyboard and mouse.
"Today, I'm really happy to announce that DeX works on your laptop as well — both PC and Mac," said Hassan Anjum, director of product strategy and marketing for mobile computing.
A New Link to Windows
As busy professionals know, switching back and forth between devices throughout the workday is not only distracting, it's counterproductive. Now, simply link your Note10 to your Microsoft account and gain full access to your most recent texts and photos using Microsoft's Your Phone application.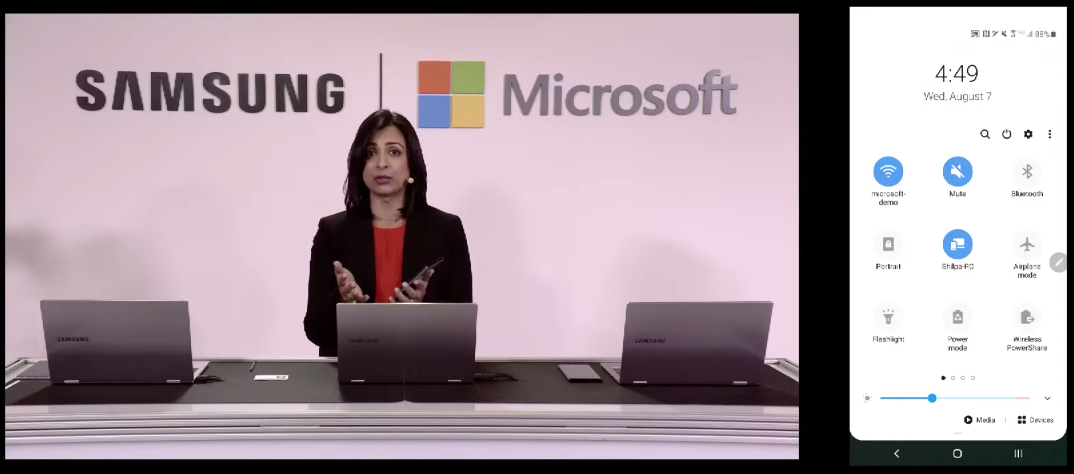 As Shilpa Ranganathan, corporate vice president for mobile and cross device experiences at Microsoft, demonstrated, you can reply to an incoming message in-line or click on the notification and have your entire Note10 screen mirrored on your PC. Later this year, you will also be able to make and receive calls from your PC, as well.
Native Microsoft Integration
The Note10 comes with Office Mobile, Outlook and OneDrive preloaded, delivering seamless experiences across all your devices. Outlook and the S Pen have now joined forces, delivering full access to all of your email. Use Outlook's intelligent replies to dash off quick responses, staying on top of important communications while heading into your next meeting. OneDrive is a native cloud storage option on the Note10, giving you secure access to all your files in the office and on the go.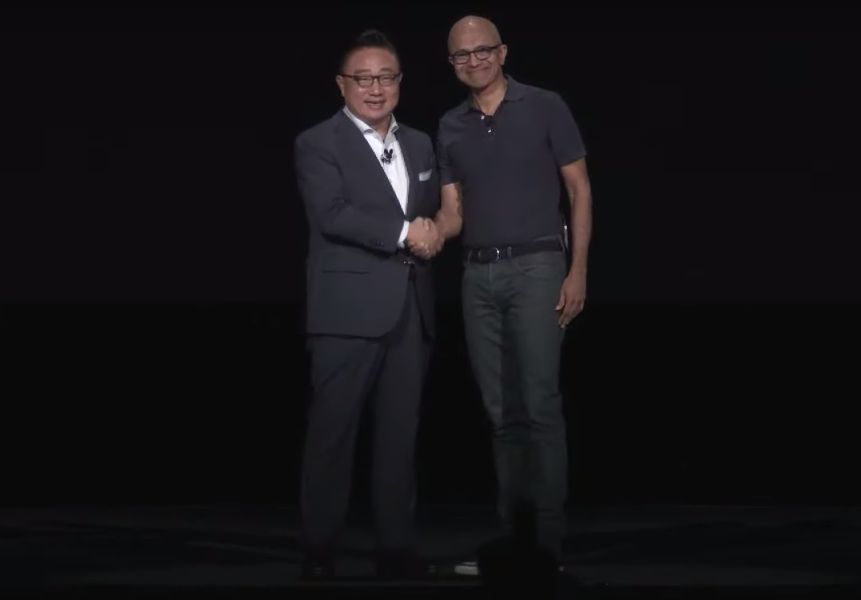 "Now we are beginning a new chapter of our long-term commitment to improve productivity and eliminate the gap between mobile devices and the PC," Samsung's president and CEO DJ Koh said, welcoming Microsoft CEO Satya Nadella to the Unpacked stage. "Our ambition is to help people be productive on any device anywhere," added Nadella. "Access text messages, and make and take calls from your PC. You can do it using any input — voice, pen, touch and more."
Intelligent, All-Day Battery
All of this flexible multitasking requires ample battery life, of course, which is why the Note10 and Note10+ are built to last all day. They leverage intelligent power-saving technology, ensuring you can stay productive all day long. If you need a quick recharge, though, it won't take long. With new super-fast wireless charging, you can stay up and running all day long. Super-fast charging makes it possible to get hours of productivity from just a few minutes of charging. With the flexibility to stay charged while navigating a busy workday, you'll be ready for anything — even that slate of back-to-back meetings you just saw in your Outlook calendar.
Defense-Grade Security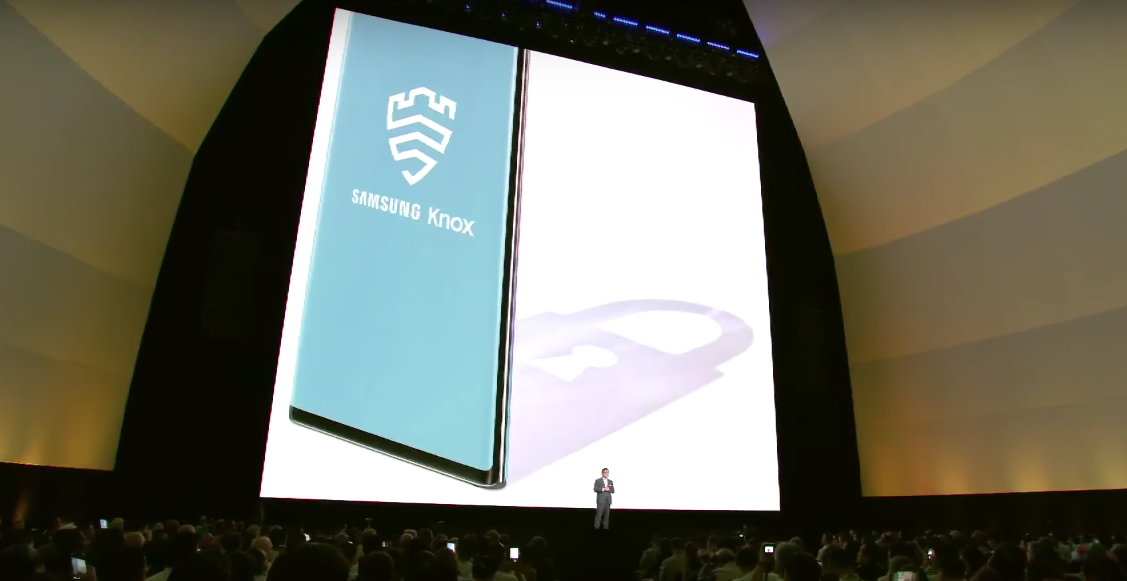 To reach peak productivity in today's fast-paced business environment, you need the peace of mind that comes with defense-grade security. "Security must be built into the device — from chipset to kernel, device to network, and app to cloud, " explained DJ Koh. "And with Samsung Knox, we deliver multilayered security that is recognized by governments around the world." Samsung Knox's defense-grade mobile security platform encrypts all data by default, using a government-certified encryption module. You can even completely isolate your most sensitive data in a separate ultra-secure folder.
Knox also fully integrates with today's leading mobile device management (MDM) solutions, giving IT professionals greater control over the security of their mobile environment using their MDM tools of choice. The Note10 and Note10+ also feature an ultrasonic fingerprint sensor right beneath the glass, using machine learning to distinguish between real and fake fingerprints. With innovative security literally at users' fingertips, IT can be sure that only authorized users are able to use their own devices.
Hyperfast 5G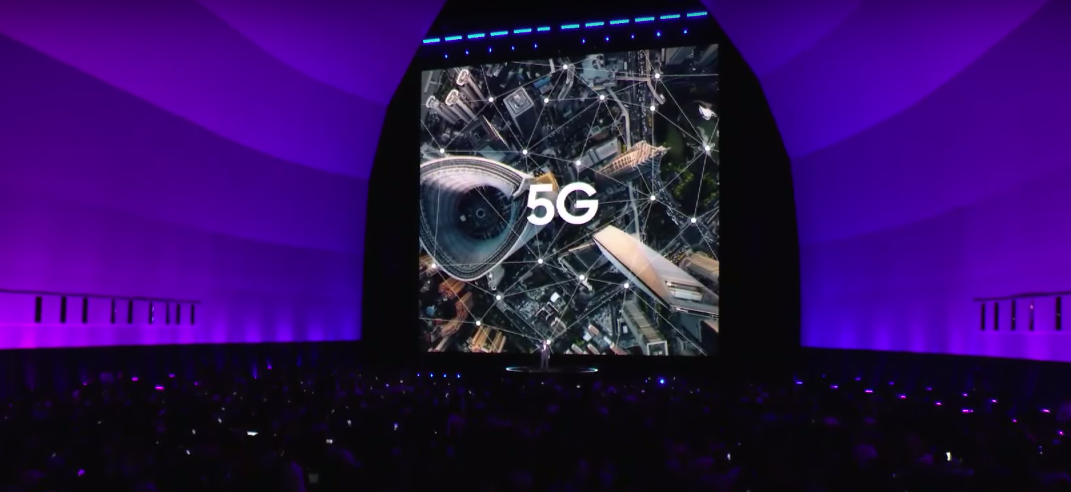 The Note10+ 5G lets you take advantage of next-generation 5G networks. Search at the speed of thought or stream events like Unpacked with little to no lag. You can download large files in near-real time, quickly sharing them with colleagues back at the office right before hailing a cab to make that cross-town appointment in time. And with the seamless OneNote integration found on the Note10, you can easily store, manage and process near-limitless data in the cloud. This hyperfast flexibility lets you achieve even greater work-life flow, keeping you fully engaged and productive wherever your business takes you next.
Learn more about the productivity-boosting benefits of the Galaxy Note10. Discover the smartphone most tailored to your business needs with this quick assessment.