With work and life intersecting more every day, employees need a mobile device that fits in both worlds. Samsung's Galaxy Z Flip3 5G is a fresh take on a mobile phone, with a foldable form factor for greater flexibility at work, at home and everywhere in between. Mobilize your workplace and your workforce with a Choose Your Own Device (CYOD) option that lets employees flex their way from work to play.
What's so unique about Galaxy Z Flip3? Here are five highlights:
1. Compact without compromise
Galaxy Z Flip3 is a small phone with big capabilities and beautiful design. Flipped open, the display measures 6.7 inches corner-to-corner, giving plenty of room to get work done effectively. Work in Multi-Active Windows, instantly access favorite apps from the Edge Panel or go into Flex Mode for hands-free videoconferencing. Folded shut, it's half the size of a typical mobile phone — so you can easily take your office wherever you go and unfold your world wherever you please. Galaxy Z Flip3 is both ultra-compact and ultra-productive.
Shop special offers
Find out about offers on the latest Samsung technology.
see deals
Speak to a solutions expert
Get expert advice from a solutions consultant.
Talk to an expert
2. Stay in the know
With Galaxy Z Flip3, your phone doesn't need to be open to keep you in the loop. The external cover screen is your notification center, displaying informative updates on its touch display. The cover screen is especially helpful if you spend most of the day in meetings. You get the information you need at a glance, without distraction. Look to the cover screen throughout the day for quick information like messages, reminders and calendar events, or check the weather and your step count in Samsung Health.
3. Toggle less, do more
Toggle less and accomplish more when you launch two apps at once on Galaxy Z Flip3. Edit a Word document in the built-in Microsoft Office app, while referencing an email side by side. Video chat in one window while following a presentation on the other. When someone confirms your meeting date over email, seamlessly send a calendar invite. The split-screen capability also helps you maintain work-life balance. It's OK to check your social apps and work emails simultaneously.
4. Video calls, hands-free
Videoconferencing is now an everyday staple for so many businesses. When connecting from a smartphone, though, users are tasked with holding the device to ensure they can be seen. Thanks to Galaxy Z Flip3's flexible form factor, you can now go hands-free by setting the device down in Flex Mode. With Multi-Active Window, users can launch a second app on the bottom half of the screen and continue to multitask without missing a meeting.
Plan a successful CYOD program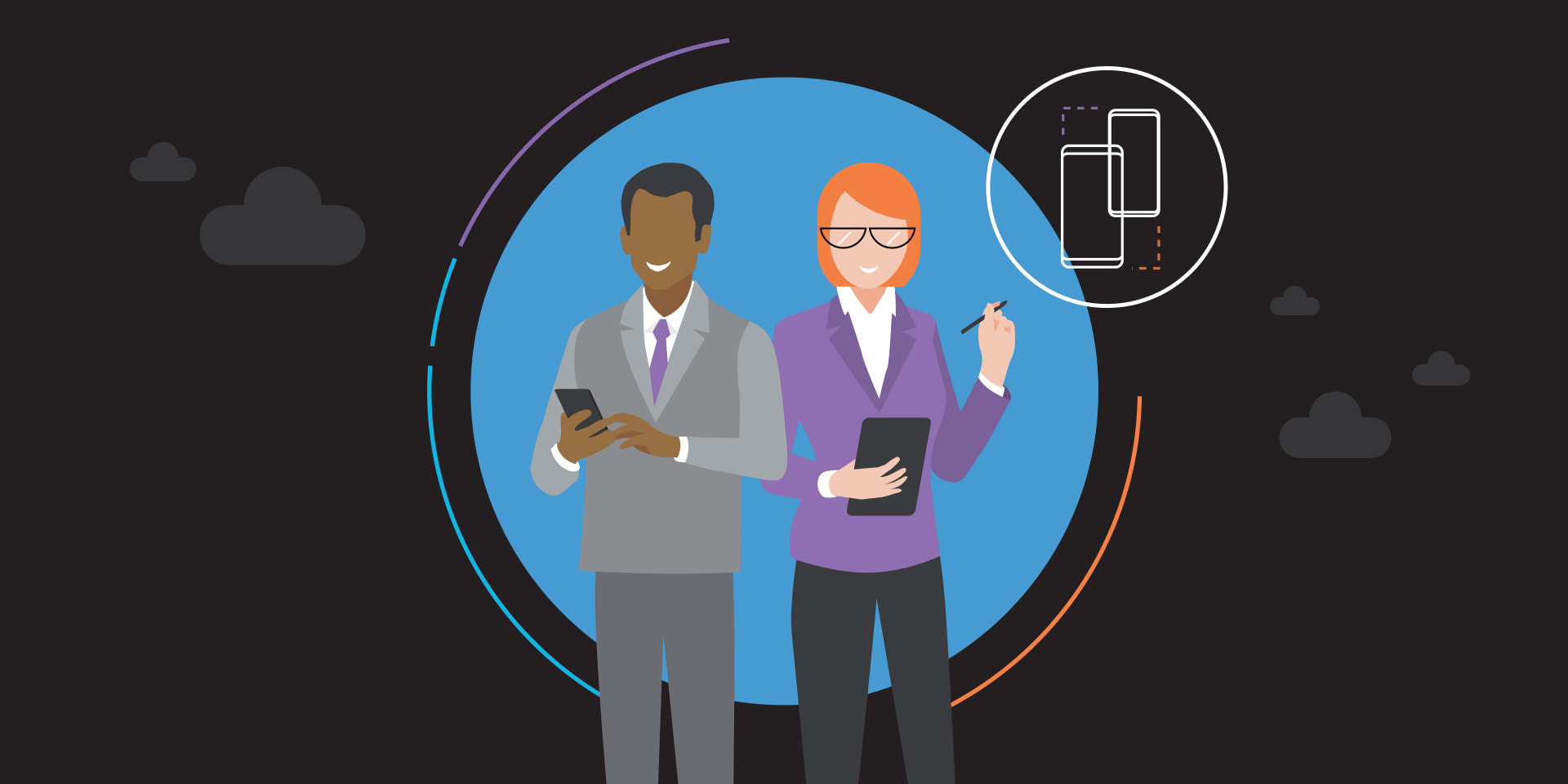 Download our comprehensive 8-step guide to planning and deploying a CYOD initiative at your company. Download Now
5. Pics at every angle
Capture the best of every day with Galaxy Z Flip3's intuitive camera system, which takes sharp, steady photos and videos. Impromptu selfies come out beautifully. In Flex Mode, the cover display preview allows for hands-free snaps, so you can capture the entire scene without your arm in the way. Portrait Mode is crisper than ever with enhanced AI processing, allowing you to change up your background and lighting effects to blend more naturally. Hyper-Lapse and Auto Framing make it easy to capture your best shot on the first take.
Galaxy Z Flip3 brings style and tech sizzle to a new kind of work phone — one that's pocket-sized to power big moves for employees, and workplace mobility for employers. Upgrade to the Z Flip3 and flip to the next chapter of mobile productivity.
Buy the Galaxy Z Flip3 5G now and get a free Silicone Cover with Ring per device — plus get other exclusive offers for your business. For greater control over your new work devices, ensure you have an effective MDM solution in place, according to the best practices shared in this free guide.