Smartphones are quickly becoming our most important computing devices. We use them for communication, banking, shopping, payments, entertainment and, of course, work. However, the mobile revolution hasn't come without some drawbacks, and with more people using a smartphone as their primary computing device, security and privacy have an added importance.
That is why data encryption is critical, whether it's to protect you and your company against the threat of a lost phone — or to make sure your personal content is kept separate from your work data and is unavailable to your employer.
Having the right security and privacy measures in place is all the more important when using your smartphone within a work environment. While some businesses will deploy enterprise-grade data separation solutions like Samsung's Knox Platform for Enterprise, which creates a partition between work and personal use, there are many employers who operate with looser Bring Your Own Device (BYOD) policies, or don't have the necessary resources to manage and maintain such an infrastructure.
In these situations, people still want to feel a sense of personal privacy and have a separation between their work and home lives — and Samsung's Secure Folder offers just that.
Building a Connected Ecosystem
Available on the latest Samsung Galaxy smartphones — including the Samsung Galaxy S10, S10+, S10e, the Note9 and Galaxy S9 and S9+, Galaxy S8 and Note8, Secure Folder offers a simple solution for those who want to protect their personal information. Even though it's free, it leverages the enterprise-grade security offered by the Samsung Knox platform, including data encryption, allowing anyone to easily create a secure area on their phone to store work data and keep it separate from personal data — or vice versa.
This secure storage space is not only an easily accessible way for users to build a barrier between different types of data; it provides a way for users to customize how they access their data, whether it's via passcode or biometric authentication.
The Mobile Security Top 10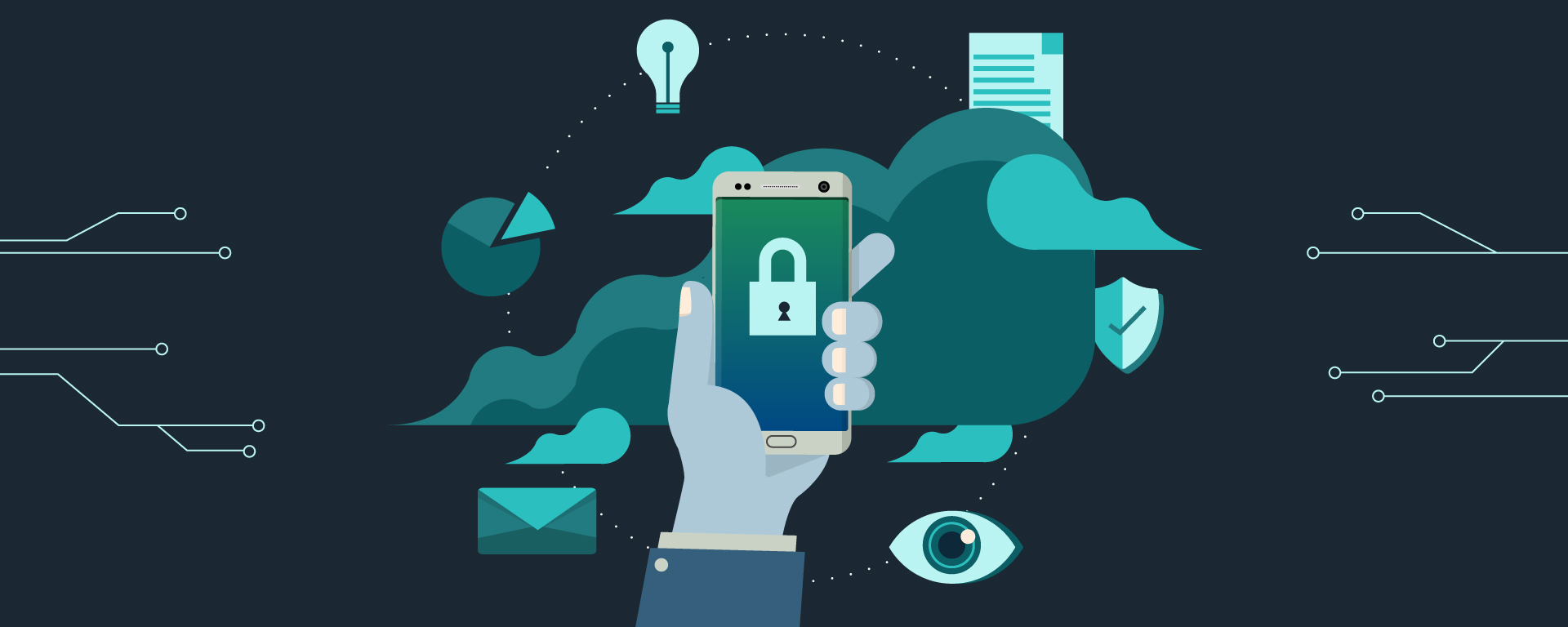 White Paper
Download our guide to better securing the personal and work data on your mobile phone. Download Now
Apps installed in these secure containers gain an additional layer of protection against cyberattacks, with users required to use a PIN, password, pattern or biometric authentication method, such as the all new Ultrasonic Fingerprint ID.
The folder is designed to be easy to set up and use, meaning that even if your company is not deploying a data separation solution, your personal files and apps can be kept safe, without having to involve the IT department. Apps can easily be added to Secure Folder by clicking "Add Apps" and then selecting from apps already installed on the phone, or downloading from the app store. All other content — including documents, photos and files — can be transferred by simply choosing "Add Files" when you are in Secure Folder.
Secure Cloud Backup
Using data encryption on your device is an important step, but if you lose your smartphone or it's stolen, having a way to access that data is paramount. That's why Secure Folder supports a secure cloud backup integrated with Samsung Cloud, making data restoration a breeze. It also gives users the opportunity to access both work and personal files at any point throughout the day, wherever they are.
Adding a further layer of protection, the secure cloud backup system in the folder is isolated from other general files. With this structure, data restoration can only be done through the settings inside the secure area, and only by the original Samsung account user.
Along with the peace of mind remote data backup brings, Samsung Cloud offers a hassle-free way to transfer everything to your new device. Besides restoring your data and apps, your backup will restore your preferred home screen layout, your alarms and even your Wi-Fi settings.
With more and more people using their mobile phones for both work and personal productivity, having a solution like Secure Folder ensures the protection of your own data and provides a way to safely back up your files.
Find out which Samsung Galaxy S10 is best for your business.