There's been no shortage of 'firsts' for mobile devices throughout the years. From the first MP3 phone to the first phone that could stream video to the first smartphone, a steady stream of innovation has pushed forward mobile communication for over 30 years now.
However, something occurring for a second time is rare — and the foldables presented today share little with the flip phones of the late '90s and early 2000s from which they draw inspiration for their form factors.
Watch the full replay of Galaxy Unpacked above, and read on for highlights of the event, including the all-new Galaxy Z Fold5, Z Flip5, Tab S9 series, and Watch6 series.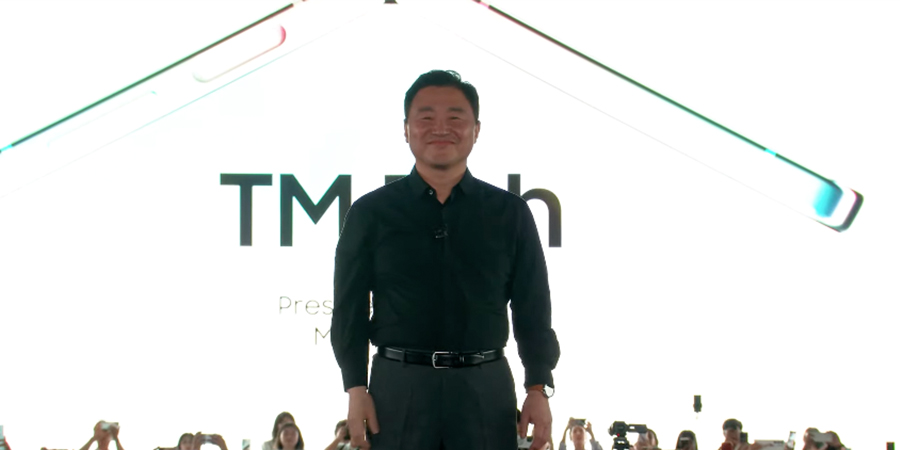 Galaxy Unpacked Livestream highlights (3:02)
Dr. TM Roh, President and Head of MX Business, opened the event. Touching on his background as an engineer, he discussed the relentless innovation the team has pursued when it comes to the foldable category — creating devices that are consistently more durable, with better features and a better camera to create an always-better experience. Samsung is learning from the customers themselves, and striving to exceed those expectations with true innovation.
And now, the newest additions to the Galaxy ecosystem — Galaxy Z Fold5 and Galaxy Z Flip5 — each define what is possible to accomplish on a smartphone.
Looking back at the first Galaxy Fold, it was an entirely new category. Now, a handful of years later, the foldables market is set to surpass 100 million devices. Foldables are becoming mainstream, including in the business world. Innovation is about many things. It's about creating an advantage for yourself and your team and getting the ultimate tools in the hands of the people that need them.
And it doesn't stop there. Samsung is also introducing the all-new Tab S9 series, Galaxy Watch6, and Galaxy Watch6 Classic, creating a connected Galaxy of integrated devices.
The Samsung Galaxy Ecosystem is seamless, secure, private, productive — and so much more.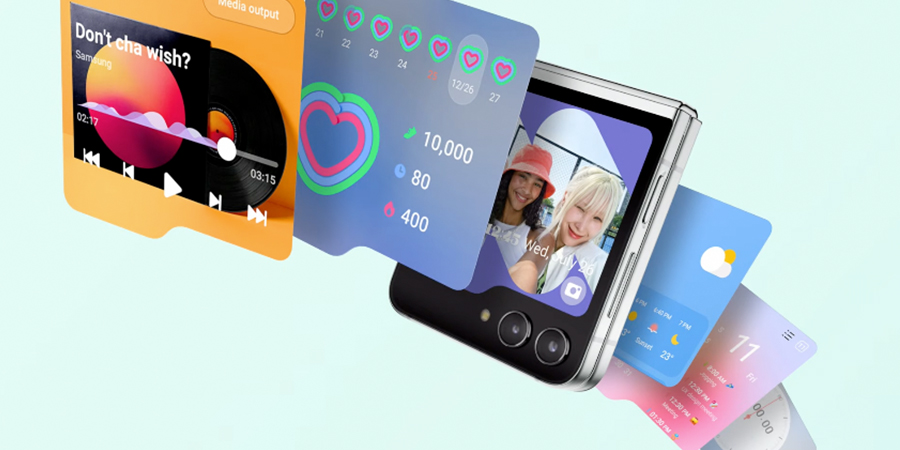 A productivity powerhouse (8:20)
Touching on how customers have completed the foldables category that Samsung created, an entirely new smartphone experience has been spearheaded. And now, Galaxy Z Flip5 drives that category even further.
From design to engineering and beyond, everything is inspired by the creative ways the device is being used every day.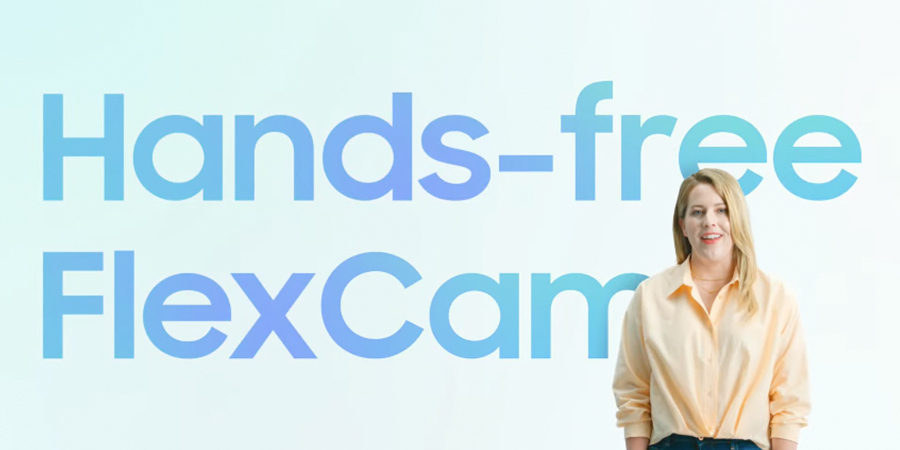 The unique form factor of Z Flip5 has an unmatched ability to capture content — a hands-free experience with Flex Mode and FlexCam.
Stephanie Choi, EVP and Head of Marketing at MX Business, also discussed the expanded Flex Cover of the Z Flip5, an all-new, highly functional and customizable screen that allows users to do more than ever before without even opening their phone. From texting and answering calls to capturing content, reviewing emails and so much more, it's a pocketable productivity powerhouse.
A new way to create content (14:54)
Continuing to dive into the details of the all-new Galaxy Z Flip5, Amy Conley, Senior Director of Product Marketing at Samsung, began her presentation by discussing how the hands-free FlexCam provides users with an entirely new way to create content. With features like auto-framing, which automatically shifts the camera to ensure everyone stays in frame, and portrait zoom, Z Flip5 captures images like never before.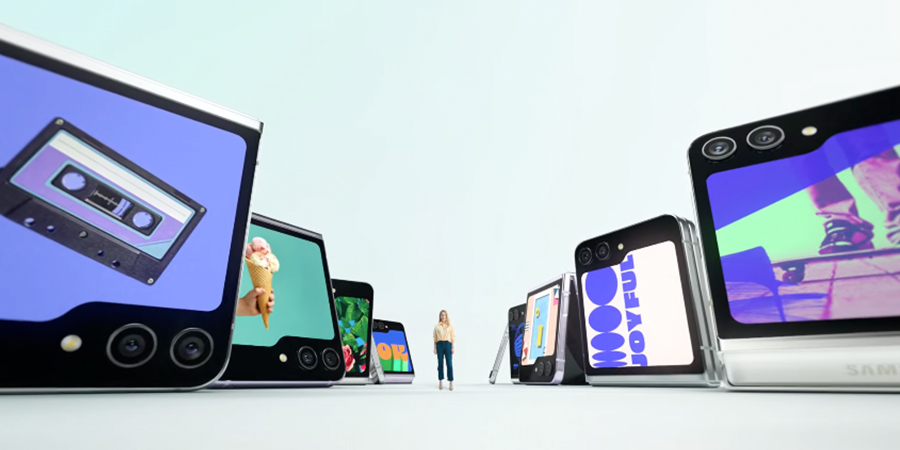 And it doesn't stop with the phone itself. The all-new Galaxy Watch6 series takes the hands-free content capture even further. Zoom, crop, and so much more — all from your wrist.
Conley also touched on how innovative the all-new Flex Cover is to use. With simple gestures like a swipe up or down, there are tons of ways to access everything you need without even opening your device — accessing quick tasks like texts, emails, calls, and more, while the device remains closed.
From hands-free video calling to the innovative and compact form factor, there's never been a better time to join the flip side.
Relentless innovation leads to the toughest Galaxy devices yet (19:19)
Noting that the Z Flip5 is powered by the same incredible processor as the Galaxy S23 series, Nils Dahl, Director, Product & Technology Planning at Samsung, began his presentation by noting the relentless innovation and craftsmanship that has made these groundbreaking tools possible.
Dahl delved into the details of the new durability-focused features for Z Flip5 — including Flex Hinge, a new dual-rail hinge, and a stronger, more resilient screen thanks to an added shock dispersion layer — which strengthen the foldable to create the toughest Z Flip yet.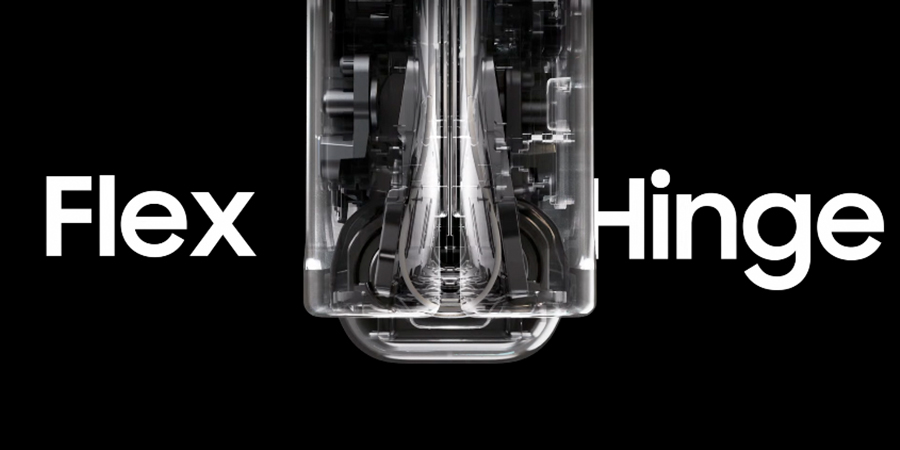 Dahl then turns to the completely new Galaxy Z Fold5. With the fastest processor ever, this is a true multitasking and productivity powerhouse. Galaxy Z Fold5 opens a world of possibilities.
But what truly makes the foldable experience unique? What are the benefits of this form factor? First, it's the 7.6-inch unfolded display. With features like split-screen, you can take a video call on the top half of the screen while taking notes on the bottom.
Business solutions are optimized to take advantage of the large screen. Enhance productivity with effortless multitasking features, such as drag and drop, pop-up view, and an upgraded taskbar that now supports up to four recently used apps so users can switch between windows and tasks with ease.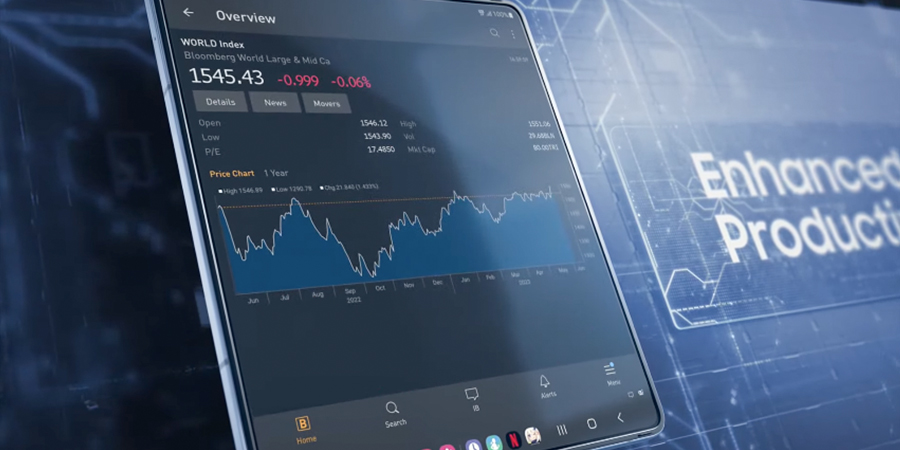 It's a canvas for writing and drawing with the all-new S Pen. With a slimmer case that incorporates the S Pen, it's easier to take on the go than ever before. Take notes or sign documents with just a few taps.
Optimized and integrated apps like Bloomberg Professional and Microsoft are all secured by the leading Samsung Knox platform. Apps such as DocuSign, Wrike, and BlueJeans offer business users more ways to optimize their experience and boost productivity using Z Fold5.
Type one-handed on the go, and unfold the screen for effective video calling, note-taking, and true on-the-go multitasking.
The craftsmanship of the all-new Flex Hinge ensures an incredible Flex Mode Experience — whether it's closed, open, or anywhere in between.
Galaxy Z Fold5 is a true productivity powerhouse, and your multitasking secret weapon. Get PC-like power, right in your pocket.
Improve health through connected care (30:54)
Drawing from his medical background, Dr. Hon Pak, M.D., VP and Head of Digital Health at Samsung, began his presentation with a focus on sleep. Sleep is a window to our overall health, including our cardiac health.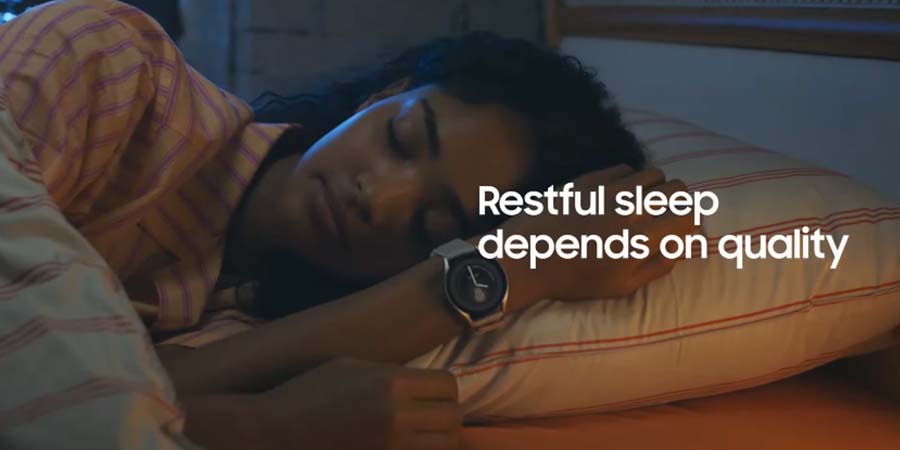 Introducing the all-new Galaxy Watch6 series, with innovative sleep tracking and heart monitoring features designed to improve health through connected care.
Equip your team with the technology they need to get the best rest possible. The Watch6 series can provide an incredibly in-depth Sleep Score, so your team can understand why they did (or didn't) get a good night's rest.
Accurate information is crucial in the business world, and so is what you do with that information. That's why a Sleep Coaching program is also made available on the Watch6 series. With checklists, helpful tips, and notifications, your team will get a better picture than ever before of what's happening with their recovery.
Sleep is not just how the day ends. It's how tomorrow begins.
But it's not just sleep that Galaxy Watch6 series can help optimize. The advanced BioActive sensors can monitor ECG, body composition, heart rate, and more. These all represent critical indicators of health from your wrist and at your convenience.
You'll get alerts if you experience a low or high heart rate while resting. And our all-new irregular heart rate monitoring feature is a true game changer. Atrial fibrillation can often go undetected — but not with Watch6 series.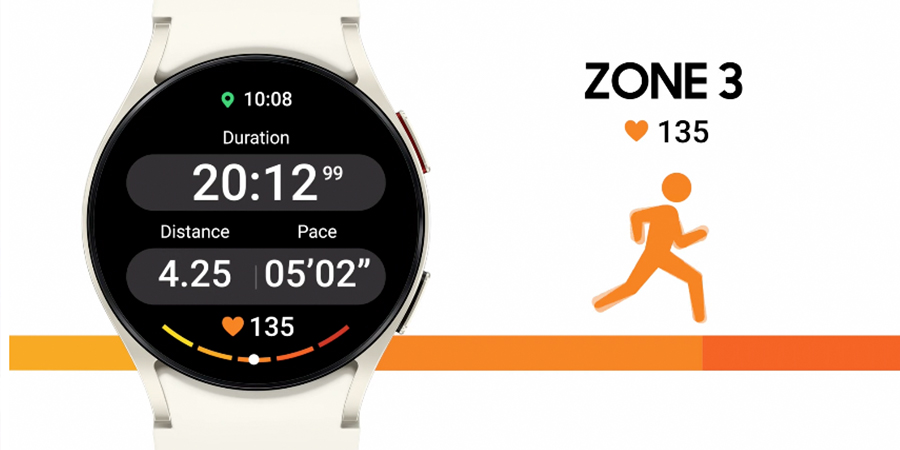 Knowing your target heart rate during exercise can help your team optimize their performance to get the best results. With five different zones, the running guide can help your team stay at the exact level of exertion they want to, prompting them to pick up the pace or slow down a step when needed.
When we have the health data we need, we can make the best decisions for ourselves, our patients, or our teams.
And when it comes to health data, privacy is paramount. This is why the Watch6 series provides you with the option to choose whether or not you want to share information to receive health guidance.
With the one-click band, it's easier than ever for anyone to use the Watch6 series — no matter what type of health items they may be trying to track.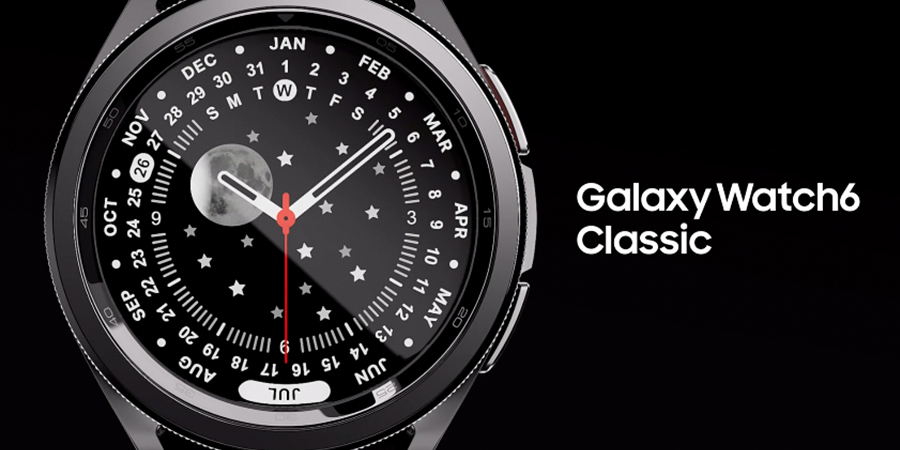 For those who want a more timeless, time-piece look, we've brought back the classically designed Galaxy Watch6 Classic. With a thin bezel and meticulous design, it provides the innovative features you want in a smartwatch, while also showcasing the kind of design corporate leaders need in a timepiece.
With apps like Gmail and WhatsApp all soon available on Watch6 series, you'll never miss a beat, even in the heat of a workout.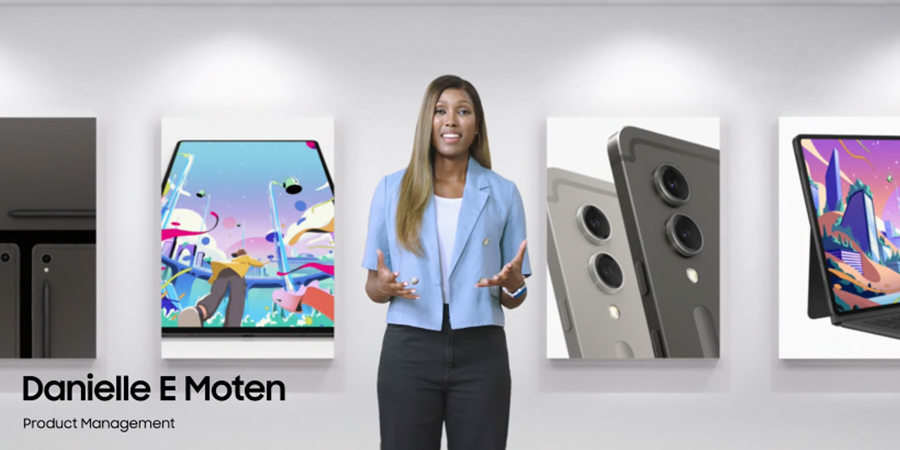 Keep your cool on the go (42:04)
Everything you expect from our flagship Galaxy Smartphones is now available in our leading tablet devices — the all-new Tab S9 series.
The Galaxy Tab S9 series comes with Dynamic AMOLED 2X displays, allowing you to take on even the most detailed work, whether you're indoors, outdoors, on the go, or at your desk.
And you won't need to worry while working on the go — both Tab S9 series and S Pen come with an IP68 rating for dust and water resistance.
The Tab S9 series includes the base model, Tab S9+, and Tab S9 Ultra.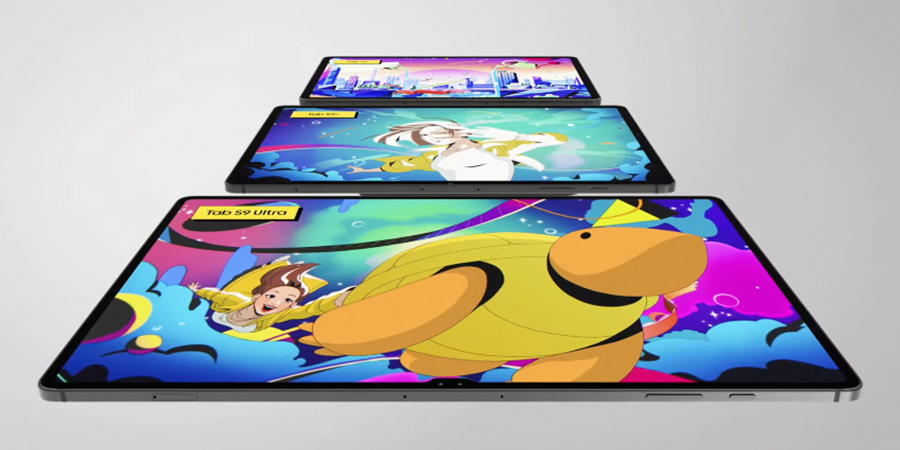 With the integrated app GoodNotes, you'll never miss an insight or a moment of inspiration. All of it is even easier with the S Pen, the ideal productivity companion.
Divide your screen to multiply your productivity. With the large display, you'll never miss a bit by needing to toggle back and forth — there's plenty of room for everything.
Share photos from your Galaxy phone to your Tab S9 seamlessly. Design CAD drawings on the go with apps like ArcSite, edit with pro-grade photo and video software, and so much more.
Galaxy opens unlimited possibilities (47:38)
Powered by the Snapdragon 8 Gen 2 — the same platform as our latest mobile devices — there is a huge increase in CP performance. In fact, Tab S9 series is the fastest Galaxy tablet ever, with up to 41% more GPU, across the whole lineup.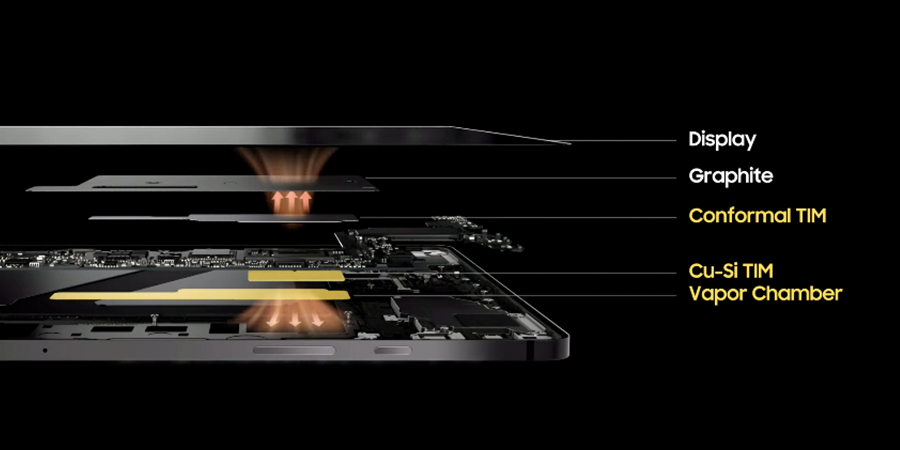 To ensure our devices run efficiently, there's an all-new, thoughtfully designed structure to disperse heat. The new Vapor Chamber prevents temperature spikes. So even if you're immersed in work on your Tab S9 device for some time, you'll be able to — and your device will be able to — keep your cool.
All of this, without adding any thickness to the device. It's a slim design without compromise.
With Galaxy Tab S9 series, you'll see your business visions come alive, from wherever the workday may take you.
It's a Galaxy for today, and tomorrow. These innovations are more sustainable, more productive, more integrated, and more exciting than ever before. The next innovations with these devices, however, will come from the users themselves.
Sign up for a Samsung Business Account to get exclusive offers, including volume pricing discounts, on Samsung Galaxy Z Fold5 and Galaxy Z Flip5 today. And see how much your company could save by replacing legacy tech with foldables using this simple cost calculator.