Posts by
Phil Mar and Gerald Pitpit
Phil Mar is Vice President/Chief Technical Officer for Government Systems, Viasat. Mr. Mar is responsible for managing the cybersecurity business division, cyber technology development and strategy for all of Viasat, as well as overseeing overall information assurance and cybersecurity for many of the company's satellite systems. He has been with Viasat for more than 28 years. As an expert on both systems architecture and security design, he has led the design of a variety of satellite and wireless communications systems, and secure network systems. Mr. Mar has a BSEE and MSEE specialized in secure communications.
Gerald Pitpit is Business Area Manager, Secure Network Systems, Mobile Dynamic Defense and Battlespace Cybersecurity Operations, Viasat. As lead of the team that conceived and developed Mobile Dynamic Defense (MDD), a mobile device security solution aligned to support Government and Tactical operations, Gerald Pitpit serves as the business area manager supporting business development and product management for MDD and secure mobile device initiatives at Viasat. He brings over 25 years of technology development and business experience in the areas of Aerospace, mobile communications ASICS and Android smart wearables technology to compliment his focus over the last 7 years at Viasat to provide effective solutions to enable and support warfighters and their mission.
Posts By Phil Mar and Gerald Pitpit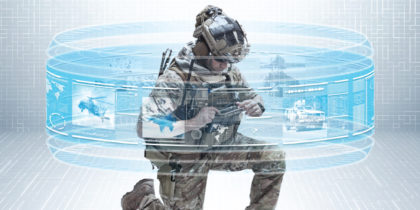 With tactical smartphones, soldiers have secure, fast, reliable communications, plus situational awareness and close air support.