Over the course of the past decade, smartphones, tablets and wearables have changed the way we do business, ensuring that a mobile-first strategy is essential for any company, regardless of their industry. Now, that strategy is being supercharged with the power of cloud computing as companies look to leverage their existing investment in software and hardware to give them an edge over their competition.
At the Microsoft Inspire conference taking place in Washington D.C. this week, Samsung's partners showcased multiple ways in which enterprises can combine Microsoft's cloud technology with Samsung's best-in-class mobile technology to provide solutions that enable digital business transformation.
"Samsung and its partners take the complexity out of digital transformation, by providing businesses with solutions that tap the full potential of mobile-first strategies," says Kevin Gilroy, executive vice president and general manager for Mobile B2B, Samsung Electronics America. The solutions cover a range of industries — healthcare, retail, food services and hospitality — and unlike many technologies showcased at conventions like this, can be built for partners today, not in six or 12 months' time.
How Can a 2-in-1 Enable a Mobile-First Strategy?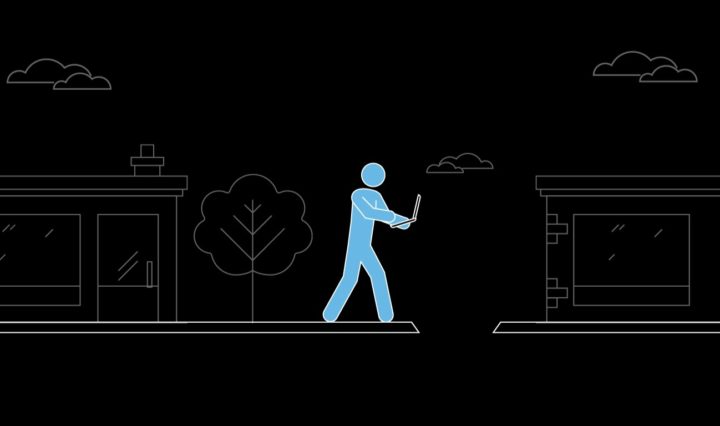 See how a 2-in-1 solution offers the benefits of being mobile without sacrificing productivity. Download Now
Here are the four partner companies demonstrating at the Samsung booth this week:
Additionally, HARMAN, a Samsung company, will demonstrate a smart facilities solution for airports. The demonstration shows how, using secure Samsung sensors, data is sent to the Microsoft Azure IoT Hub, and is then assimilated by HARMAN's predictive analytics, with relevant data sent to an employee's Samsung wearable or phone. This can increase efficiency for airport activities such as baggage claim systems, where vibration sensors can track the system's equipment.
These demonstrations clearly show that a mobile-first strategy is just a stepping stone to embracing digital business transformation. For enterprises who are looking to leverage the power of the cloud, the key is identifying the first step they can take, according to Kayla Spiess, Samsung's B2B alliance lead responsible for partnering with Microsoft in the U.S. "If companies are not comfortable in taking a big swing in becoming cloud first, " Spiess says, then they should identify a smaller step they could be taking. "Sometimes it is as simple as looking at one key process in their organization, and take that from a paper-based solution to more of a digital experience."
As we can see in the examples above, these solutions are platform agnostic, with Android, Windows and Tizen all being used, depending on what software platform fits the bill for that particular company. And the solutions don't necessarily need to be expensive for businesses. Companies who already have a mobile-first strategy likely have a lot of the hardware necessary to allow them to leverage the cloud, including devices like smartphones, tablets and wearables. Add to this the fact that most enterprises use some Microsoft software in their organization, and creating a mobile-first, cloud-first strategy is simply a matter of connecting the dots.
Given the propensity of video and music streaming services, online banking and web-based messaging services in the lives of consumers today, cloud computing has become just another part of our technology story. For businesses integrating cloud solutions, this means being able to remove the need for on-site servers, plus adding the security of knowing that hundreds of other companies are also using the same robust and secure service.
See how enterprise mobile solutions are changing the way that employees work on a daily basis.