Government IT executives find themselves in a challenging situation when it comes to the use of mobile devices by agency staff. Security guidelines often require that all sensitive information remain within the safe confines of government networks and government-owned devices. At the same time, employees need access to information at all hours in order to meet the 24/7 demands of many agency positions. IT leaders find themselves forced to make an unenviable choice between jeopardizing the security of sensitive information and blocking employees from effectively completing relevant tasks to their jobs.
Agency employees are also placed in a difficult position. Familiar with consumer technology through personal use, they know the tools that are available to make their work more efficient, and struggle to achieve their mission within the clunky confines of remote access systems. Therefore, it's understandable that employees may succumb to the temptation to use personal devices to handle government information in an unauthorized manner, not out of malice, but out of a desire to get the job done.
Boost Security With Mobile Containerization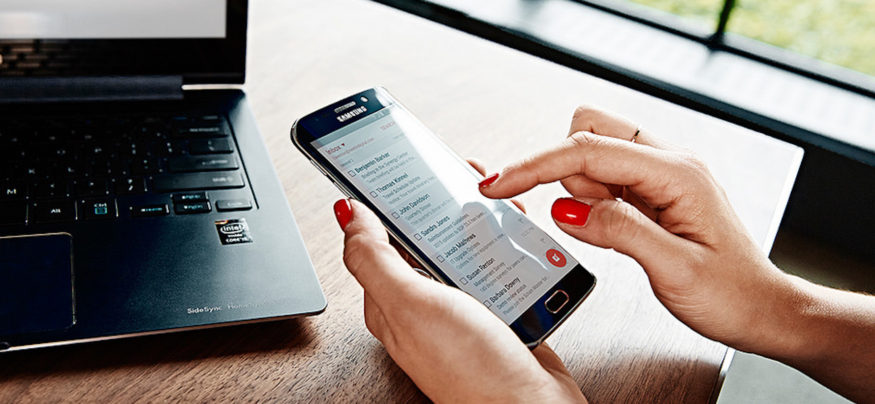 Discover how containerization can bring business and security benefits. Download Now
Fortunately, mobile containerization provides an option that allows employees to access mobile content securely, regardless of their network location and without expensive, specialized hardware. With properly configured container security, agency employees can use a consumer-grade smartphone to access agency systems while sitting in a coffee shop or airport without increasing the risk of compromise, and without feeling frustrated with cumbersome security settings.
What Is Containerization?
Mobile containerization works by creating a secure operating environment within an app running on standard smartphone hardware. The contents of the secure container are under the total control of agency staff, who have the authority and ability to block access to the container if the device becomes compromised or the user's access is revoked. Each time the employee wishes to access information in the container, they must authenticate using strong multifactor authentication and demonstrating positive control of the device.
Once successfully authenticated, the user works within the container to view and manipulate information in agency systems. The contents of the container are protected with strong encryption and are therefore inaccessible to other apps running on the device. This allows users to share a single device for classified and unclassified purposes, even mixing business and personal use without posing a risk of information loss.
Simplifying Containerization With Samsung Knox
While securing government data is paramount, agencies also need to teach their employees how to use various security measures. Samsung Knox offers a highly secure implementation of container security running on the Samsung hardware that's already familiar to agency employees.
The Knox platform is certified to meet the Defense Information System Agency's (DISA) exacting specifications for mobile operating system security. This certification makes Knox-enabled Samsung smartphones the first consumer mobile devices certified to handle all levels of classified information. This is a game-changing opportunity for agency IT staff, who may now offer agency employees the ability to securely access all levels of classified information using modern mobile devices.
Mobile containerization offers agency IT leaders relief from the Catch-22 situation they often face. Agencies no longer must decide between security and efficiency. By leveraging container security solutions, agencies may continue to comply with their security policies while allowing employees familiar, flexible, on-the-go access to government information and systems.
Are unpatched security vulnerabilities worth the risk? A recent report shows just how much known vulnerabilities can cost your business.