As mobile devices began spreading into the workplace in the early 2000s, employees had to balance their personal phone with the one from IT. Many of us remember (or still deal with) the added weight in our pockets and purses of two devices — the stress of remembering either for dinner, assessing whether you only need one, or worrying you're going to grab the wrong one. It was like having two wallets with different currencies and credit card accounts, and you couldn't mix expenses.

So what features help keep the separation just right?

There has always been one obvious fusion point between the two lives: the calendar. Managing your life from separate calendars invariably causes catastrophic omissions, whether missing a client call or your turn to grab the kids. Now any worthwhile calendar app can integrate the two, automatically pull in details from email and even integrate with maps for the next appointment.
Easy Private Data Encryption Is in Your Hands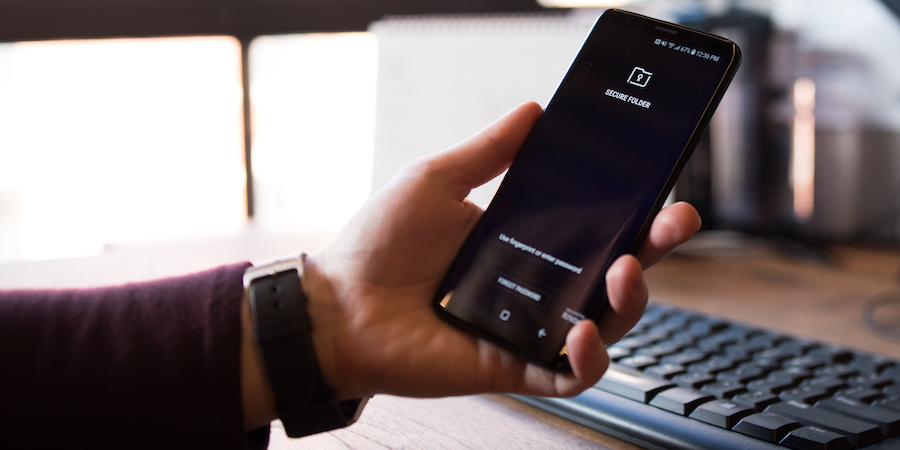 White Paper
Here's how to keep your personal apps and data separate from work using Secure Folder. Download Now
Then there's the fusion between files accessed on the phone. IT departments typically put their core focus around security. What policies will ensure people have the easiest access to company data without jeopardizing business strategy or information? Operating systems now leverage containers that let employees split access to their work and personal life from the same device — without either overlapping or giving an employer access to an employee's life. And yet, people still need to text pictures of the kids or arrange a weekend away. But attach the wrong file and you could be sending proprietary data to a friend, giving the IT manager a heart attack.
Devices are also becoming modern day journals. Users easily capture notes, ideas or doodles — it's important not to lose those little moments of inspiration or insight, whether about the band's next gig or a better engineering strategy. Phones have been moving into bigger screens, too. That means greater detail in watching hi-def movies but it also means not getting out the hammock when someone emails you a new slide deck. Pause the movie, mark some feedback, check your email at the same time from split screens — from the backyard not a computer in the office upstairs.
Even though it's "just a phone" we all recognize how these small features add to bigger improvements. The balance of partitions and overlap allow us better focus, in either life. It's a fast-paced world. Healthy balances become imperative for navigating it.
Get your free guide to better securing the personal and work data on your mobile phone.