A fire engine siren signals that help is on the way. Whether the Corona Fire Department (CFD) emergency medical services (EMS) team is responding to a traffic accident or a heart attack, speed is of the essence.
Trevor Wilding, a CFD fire paramedic, explains, "The golden hour is the time that fire department paramedics have to arrive on scene in the field, provide patient care and move that patient to the hospital to the appropriate doctors and surgeons."
That's a big job in Corona, California, a city located 50 miles inland from Los Angeles with roughly 200,000 people. CFD responds to all types of emergencies — from wildfires and structure fires, to remote area rescues, to traffic collisions and other medical emergencies.
"Basically any emergency that the community is dealing with, we respond to," says Chris Douglas, a fire captain and paramedic at CFD.
To keep the fire department productive and safe, the city of Corona provides them with best-in-class equipment, including Samsung tablets loaded with task-specific software.
First Responders Get First-Rate Solutions
Firefighter paramedics don't just need to be quick — they need to be informed and to preserve a record of each event. That's why CFD uses ImageTrend electronic patient care reporting (ePCR) software on Samsung Galaxy Tab S4 devices.
"When we're en route to a call, we've been given some initial information," says Wilding. "The dispatchers are telling us what type of call we have. I'm firing up my Samsung tablet and I'm using the ImageTrend software, and I'm inputting the call data that we received from dispatch so that we can start collecting information as soon as we get on scene."
Migrating to FirstNet®: The Definitive Guide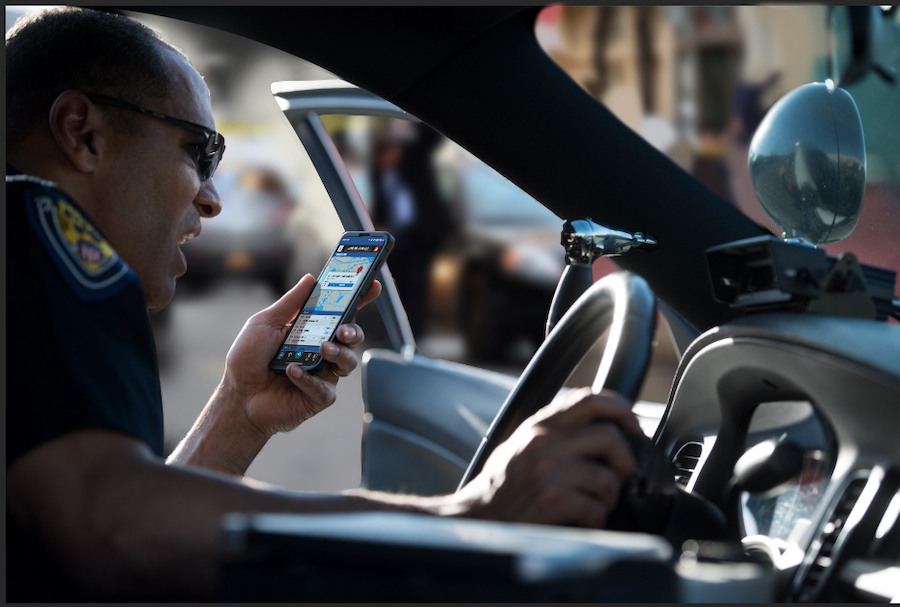 Get a comprehensive guide to migrating to FirstNet®, the network dedicated to public safety. Download Now
The more information paramedics have, the better decisions they can make about patient care, but they can't always get that information from patients. They can, however, get it from the ImageTrend platform on their tablets.
"Often, we're dealing with an unresponsive patient, and in order to develop that picture of what we need to do for them, being able to access their medical history is invaluable, and having these tools right at our fingertips, where it's almost instantaneous — to get all their medicines that they've been taking, their allergies, the last time we've been on them, why we were on them last time. To be able to pull that up at their patient's bedside is tremendously helpful," says Douglas.
CFD also uses the tablets as hotspots to provide connectivity for EKG monitors, which stream data back to the tablets. "We're able to send that data up to the cloud where we can spread it out to not only our system, but the ambulance transporter system as well as the ER," says Douglas.
Getting the Job Done
Whenever there's an emergency, Corona can count on CFD, and CFD counts on Samsung.
"Having reliable equipment for firefighters is a priority, because they're out there serving the community," says Chris McMasters, chief information officer for the city of Corona. "They're out there trying to save lives, and if their equipment doesn't work or it fails, it could actually cost a person their life, so we tested quite a bit of equipment operationally for them, and Samsung technology provided us with a system that was reliable but very cost effective, and in the field it helped our fire department be more effective."
Douglas agrees. "They are bright in the sunlight. They are responsive with the gloves. We haven't had any failures as far as problems with moisture on the tablets. It does what it needs it to do."
"Not a lot of technology companies understand what we're dealing with and what really serves our needs, and now that we're on the Samsung platform, it really feels like we actually have a tool that is supporting our work."
Explore the ways mobile first responder solutions improve situational awareness and communication in emergencies of all kinds. Discover how much your agency can save from its mobile initiative with this free calculator.