Digital signage technology really makes its business argument when it solves an obvious problem. For a Utah auto service chain, adding high-impact displays fixed a recurring issue, and also dramatically boosted sales.
A proof of concept setup that the 11-store Burt Brothers chain initially deployed at one site went so well that a second store was added, and the family-oriented company now hopes to standardize digital signage across all the stores in its expanding portfolio.
Burt Brothers stores are taking advantage of dual-sided, super bright window displays that attract new customers with the outside view, and both inform and influence customers inside the shop.
Visual systems and custom content are also helping set Burt Brothers apart from competitors in an industry that, in most cases, has changed very little in many decades.
Compliance challenges
Burt Brothers general manager and co-owner Brandon Burt saw a recurring problem when he visit one of the stores around the greater Salt Lake City area: posters on windows and walls for promotions that had expired. Print messages were encouraging customers to get in on time-limited deals that had actually passed.
Enhance the Buyer's Journey With Digital Signage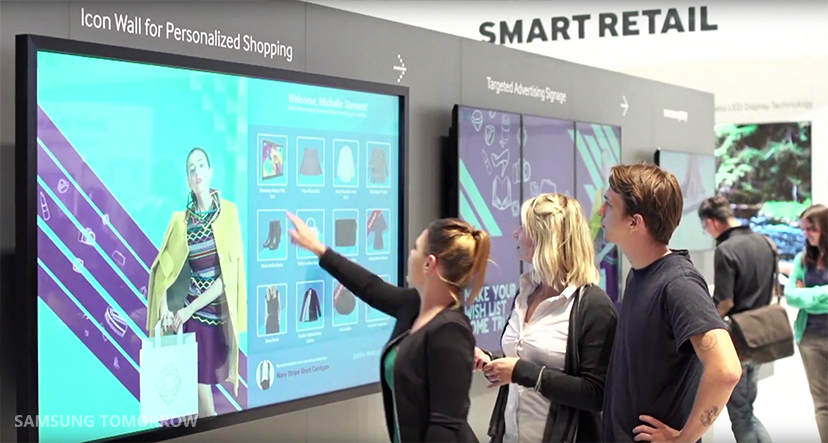 Get your free guide to the what, where and how of digital signage in retail environments. Download Now
The root of the problem was simple: human error. Busy store managers were simply forgetting to take down promotional posters on specific calendar dates. In retail, putting up and taking down marketing materials according to defined schedules is known as compliance, and achieving high levels of compliance is a challenge across much of the industry.
Along with simple human factors, Burt Brothers was also constrained by the time and resources needed to organize, create, proof, print and then deliver poster materials for all the stores, with changes happening as often as monthly.
By converting from print to digital, the time delays associated with print were largely eliminated and compliance rates skyrocketed. New marketing materials were digitally delivered to displays and scheduled to start and stop down to the day, hour and minute. Instead of relying on busy store managers, marketing is now fully and easily managed by the head office.
Visual beacons
Refurbished Burt Brothers stores have digital signage displays that face counter and customer waiting areas, but the company wanted some way to also boost store traffic and raise awareness of specials for passing and arriving motorists. They hoped to find a way to create visual beacons that would reach out to the parking lot and beyond.
The conventional answer would be print posters in windows or backlit plastic-printed signs. Burt wanted digital, to maintain high compliance rates, but putting regular high-brightness digital signage monitors in windows would disrupt the contemporary design of the stores. While a bright display is seen outside, customers inside would see the TV-like back of a display and connecting cables.
The answer was Samsung's multitasking, dual-sided display — which was specifically engineered for window spaces. An impossibly thin, portrait-oriented display totem has a super-bright 3,000-nit screen facing outside, and on its rear, a high-brightness 1,000-nit screen facing into the store.
The outside screen has the lighting power to overcome the glare of direct sunlight, and the engineering to operate reliably even when subjected to the punishing heat load of midday, midsummer sunshine.
The inside screen, while only a third as bright, is still substantially brighter than standard commercial displays. That's important because reception and wait areas of the stores, as with many retailers, are filled through the day with natural sunlight from floor-to-ceiling glass windows. Though a 3,000-nit screen is necessary for facing outside, 1,000 nits ensures the displays are vibrant even when daylight envelops the waiting area.
Burt Brothers runs full-screen promotional offers and other messaging on the outside-facing screens, and different content with a split-screen layout inside for customers. Along with promotions, content includes video spots from tire vendors and helpful auto-related tutorial videos.
"Inside, the screens are for people coming in, who we can remind how big we are, in terms of what we offer," explains Brandon Burt. "In case they come in for one service, and we don't remember to ask them if they need anything else, it gets them thinking about our other offerings they could need now or in the future.
"There's always a sale going on in every store you walk into," adds Burt, "so this gets customers thinking, and provides stuff for our people to talk about."
The engineering design of the dual-display unit has the built-in smarts and processing power to allow distinct messaging on each screen.
Bottom line impact
Burt says he loves arriving at stores so far installed with the dual-sided displays. "Whenever I pull up to a store that has [Samsung displays], our brand and our colors just pop. It's so visual, and so awesome."
The technology directly addresses his desire to visually distinguish Burt Brothers stores from competitors that place little or no evident value on store design or innovation, and seem trapped in time. "I don't want to be that guy," says Burt. "I won't be that guy."
Over time, the owner group hopes to see digital signage technology, led by dual-sided screens, used in all existing and planned new locations.
Read the full case study to see the visual transformation of Burt Brothers stores. Learn more about how digital signage solutions are being used in the retail industry to make maximum impact in this free white paper.