Cost and time savings, better customer experience, environmental responsibility — businesses have many reasons to switch to an e-signature process as part of a larger digital transformation.
But once you've made that decision for your business, how do you act on it? Here are the basic steps to start with:
1. Make the Business Case
Before going paperless, first ensure there's a solid business case for doing so. Determine how e-signature will improve workflow, cut costs or enhance customer service. And make sure you understand how improvements in one area, like front-office operations, may affect another area, such as back-office functions.


"If you simplify the patient intake process to make it 100 percent efficient but don't address other patient processes that are less efficient, then what have you gained?" asks Kyle Platt, vice president of business development for Awake Technologies, which offers BestConsent, a digital check-in and e-forms solution that improves medical practice workflow. Platt adds, "You need to remain objective to understand the whole problem you want to solve rather than only trying to solve part of it."
2. Understand the Software and Its Requirements
There are many digital signature software options. Most companies offer cloud-based software, which is download-free, so anyone with an internet connection can access it. Vendors typically offer free trials so you can "try before you buy." Before you purchase software, read real users' reviews.
Enable Your Mobile Workforce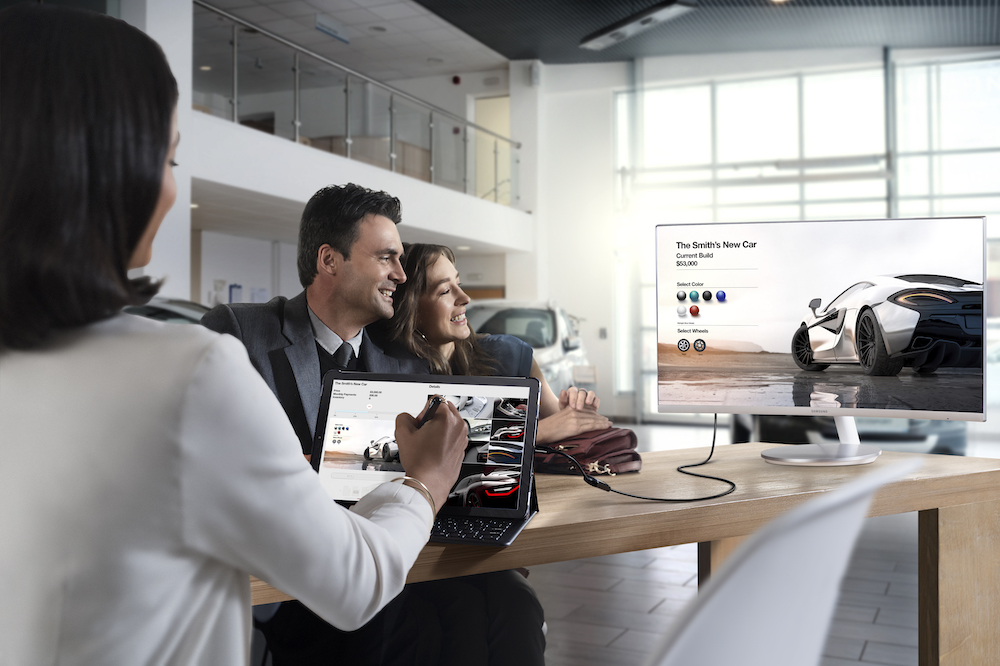 Get your free guide to equipping mobile workers with Samsung's Galaxy Tab S4 and DeX. Download Now
Also consider whether you need the product to integrate with other software or services you use. For instance, should the product integrate with your payment processing application or your customer relationship management (CRM) database? Do other people in your sector use the product? What types of customer support and training does the company provide?
3. Determine the Hardware Requirements
Most digital signature products are hardware-agnostic and cloud-based, meaning their applications can run from any device with an internet connection no matter the device's operating system. But think through how your specific customers and employees will use the software: Will your customers always have access to a device of their own on which to use the software? Will your employees need mobile devices so they can capture digital signatures remotely? Do you need to integrate tablets into your business so customers can use digital signatures in-office? Is the software mobile-responsive, with a clean, cohesive look no matter the type of device used to access it? These are things you should test and ask about during your free trial.
4. Identify the Legal Implications
In the United States, the Uniform Electronic Transactions Act (UETA), passed in 1999, and the Electronic Signatures in Global and National Commerce Act (ESIGN), passed in 2000, provide the legal framework for the use of e-signature. These laws make digital signatures just as valid and binding as written signatures. But before implementing e-signature into your business processes, make sure you know the legal requirements for your specific business. Healthcare and finance, for instance, have different legal restrictions than retail and real estate. Learn what laws apply to how you gather, store and protect e-signatures. Most digital signature vendors detail the legal regulatory and industry standards they adhere to, though you may need to consult an attorney, accountant or technical specialist to determine your particular responsibilities.
5. Create a Data Storage Policy
Depending on your business and what software you choose, you may need to create a data storage policy to manage e-signatures. Ask your preferred vendor if they offer data storage. If they don't, determine what costs might be associated with storing this data. Data storage costs vary depending on whether data is stored on-premises or in the cloud and whether the storage process is managed internally or outsourced.
Pairing mobile devices, like tablets and smartphones, with e-signature software can transform your approach to customer experience and business operations. Visit Samsung's Paperless Workflow solutions page to learn more.