Organizations may seem to be heading toward the same place in their enterprise mobility journey — a point of increased productivity, greater security and an enhanced customer experience — but the paths to get there have become more winding and difficult to navigate than they should be.
Think of a logistics company that needs an easy way to give a large international team of package delivery drivers secure smartphones and the flexibility to use both business and personal applications. Or, imagine a school district that sees the opportunity to replace out-of-date textbooks with tablets that are not only secure but can be managed remotely and updated automatically.
What these scenarios (and others like them) have in common is a need to feel confident in your mobile tools' performance and ability to safeguard data appropriately. That only comes with the highest level of security and platform reliability and access to the application program interfaces (APIs) that control the way the device operates. It also means having simple-to-use tools to efficiently deploy, manage and update a large fleet of devices.

Introducing Knox Suite
That is the exact challenge we've been tackling with the Samsung Knox enterprise mobility management portfolio. Our Knox Platform for Enterprise builds on Android Enterprise, providing deeper access to secure and control devices. Our cloud-based solutions — like Knox Mobile Enrollment, Knox Manage and Knox Enterprise Firmware-Over-the-Air (E-FOTA) — give customers the levers they need to efficiently deploy and manage their device fleet.
Until now, these have been four discrete products. With the introduction of Knox Suite, we're providing customers an all-in-one solution to solve their most complex mobility requirements.
Knox Suite offers IT and business leaders a holistic way to achieve their enterprise mobility objectives, combining the powerful controls of Knox Platform for Enterprise with comprehensive tools to enroll devices, manage policies and control firmware updates, all with a single solution.
As we continue to extend and integrate these capabilities, we believe it will change the way organizations think about their mobility strategy, and it will make them more confident and successful in executing it. Let me explain what I mean.
A consolidated approach to solving complex problems
Some of the most transformative mobile experiences might continue to be built "from scratch" in the sense that they had never been tried in an organization before, and generate entirely new ways of moving a business process from A to B. That doesn't mean we should have to reinvent the wheel every time we begin the journey.
Unfortunately, a lot of enterprise mobility initiatives involve legwork — not unlike wandering a hardware store in hopes of building a new addition on your house. Yes, you'll find all the tools, materials and components if you browse the aisles long enough. What's harder to find, in most cases, is the best way to put all those pieces together to achieve your vision.
Samsung Knox Suite avoids the dangers of being overwhelmed by the complexity of so many choices by curating a master set of tools — not only to build what you want, but to continue building as your needs change and require greater customization.
You're building the addition on the house, in other words, but in a way that will ease the process of adding an extra door or window later on, or making sure the addition is protected by the same home monitoring system you use for the rest of the property.
With Knox Suite, Samsung customers also maximize the benefits of being part of our ecosystem, because you're now working with tools that will future-proof the investment you've made with our other products and services.
Although some customers with less complex requirements will continue to invest in Knox Manage or Knox E-FOTA on their own, for enterprises who need that fuller view, Knox Suite will provide an end-to-end solution. It will make management simpler and easier for admins. It will also let organizations avoid having to distinguish between the features of one solution versus another, because it consolidates everything a modern mobile enterprise needs. You can try Knox Suite for free for 90 days to see if it's the right fit for your business.
Extending the value of Samsung Knox
Knox Suite reflects Samsung's progress in our own journey of helping our customers respond to the challenges of mobility in the enterprise.
The beginner's guide to mobile device management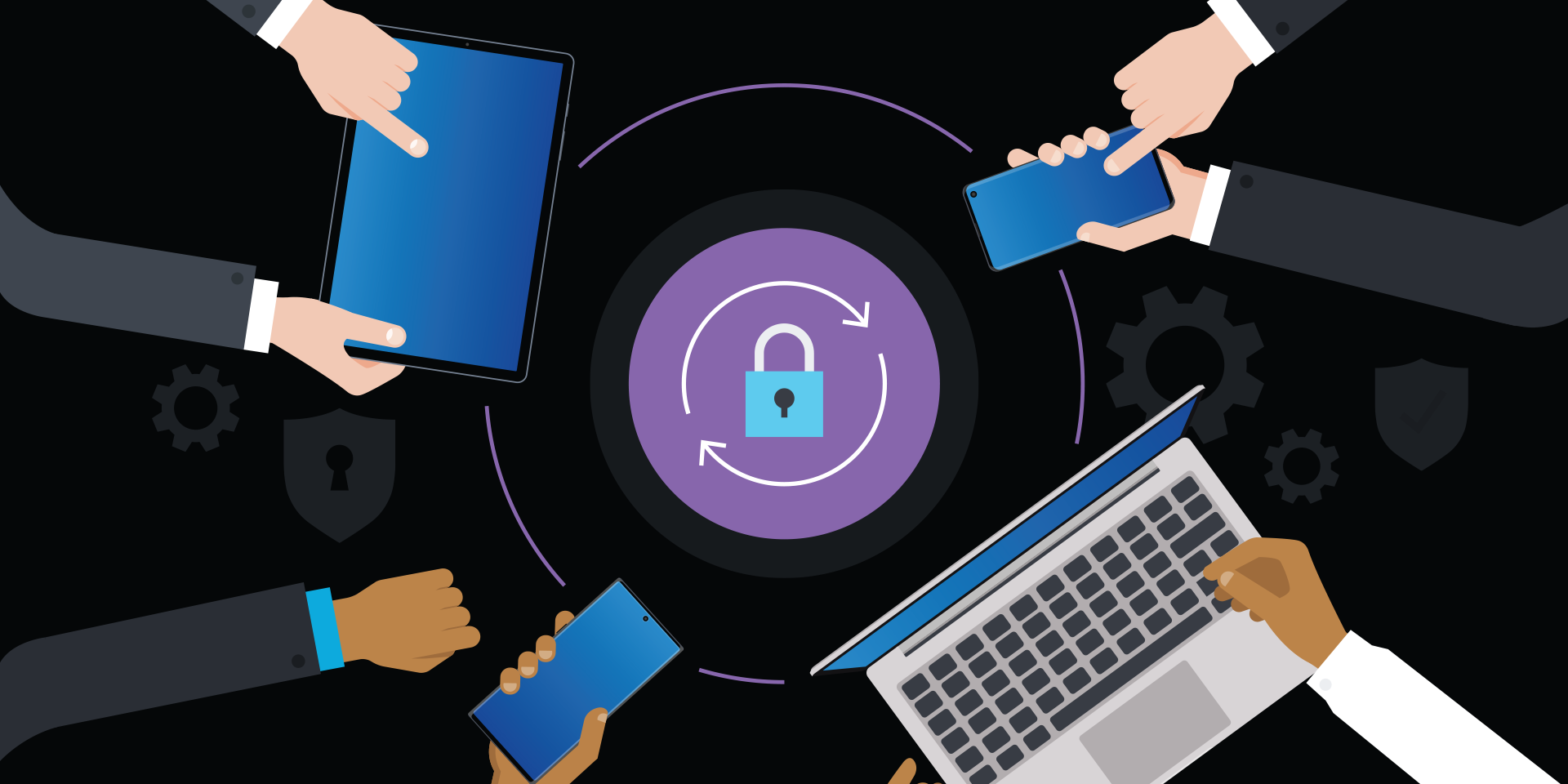 Learn how to use MDM to your small business' advantage with this comprehensive guide. Download Now
When Samsung Knox emerged, for example, Samsung was first to market with hardware-based security technology that IT professionals could trust to protect mobile data. This in turn reinforced the trust that customers put in mobile technology to protect their data properly, which has only become more challenging as cybersecurity threats have become more sophisticated.
Elsewhere in the enterprise, line of business leaders also faced challenges. As innovative mobile apps began to streamline industry workflows, operations leaders needed to configure devices to give workers the most productive, intuitive experience possible. They needed to know it would integrate with the solutions they already had in place. And they needed to know it would be user-friendly enough that their team could quickly adapt to the new processes.
Knox Platform for Enterprise provides the foundation necessary to maintain that trust and while enabling integration and improving user experience. When you couple it with Knox Manage and the other solutions offered in Knox Suite, mobile innovation becomes much more easily achievable. Instead of a patchwork of technology, the business gains a single command center that enables them to make the most of mobile's potential.
First and foremost, Samsung Knox will always offer the defense-grade security architecture that's anchored into the hardware at the point of manufacturing. Knox Suite, however, indicates where we're ultimately headed.
The traditional silos between IT and the rest of the business are steadily and necessarily breaking down. The resulting collaboration requires an all-in-one platform that empowers everyone in the enterprise. Knox Suite addresses that need, supporting the entire enterprise mobility journey.
Learn best practices for thwarting mobile security breaches and responding when they occur in our free guide, Building a Cyber Incident Response Plan. And find out how Knox Suite can be the foundation for your enterprise mobility management and security needs.