In the blink of an eye, the way that government workers performed their in-office duties was completely upended in early 2020. Like much of the rest of the nation, those employees headed home to do their jobs, often with equipment that may not have been ready for the demands of a 40-hour workweek.
While some workers went back into the office over the summer, "about three-quarters of federal workers remain in telework status," according to a September 2020 study published by Government Executive. About 60 percent of those workers expect to remain at home for at least another six months. Many of these employees may keep their home offices, especially in light of reports that they're more productive working remotely. A recent survey from Eagle Hill Consulting, for instance, found that individuals working from home reported that they are "more committed to their agency's mission (79 percent), are more motivated to meet expectations (76 percent) and have more trust in their colleagues (70 percent) since working virtually in the wake of COVID-19."
How over-provisioning SSDs impacts performance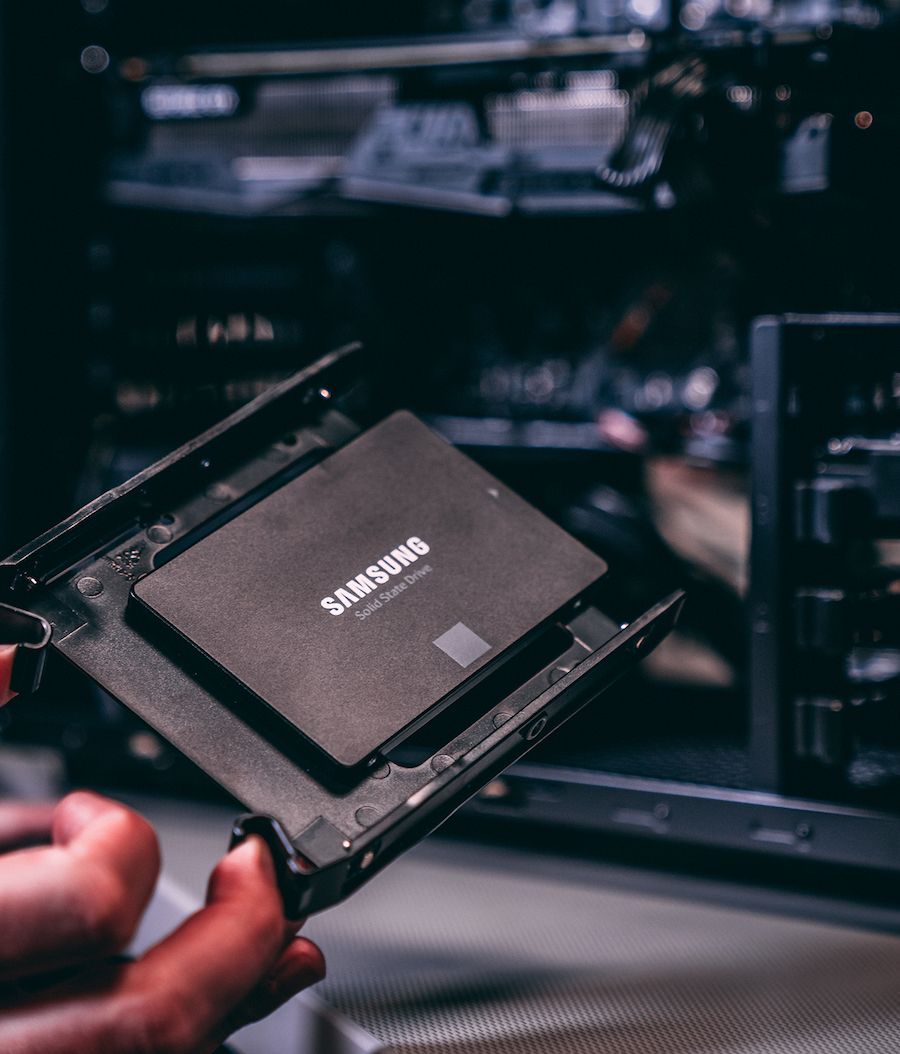 Get your free white paper on how over-provisioning of SSDs can improve memory performance. Download Now
Taking all of this into account, IT decision makers are faced with the challenge of supporting remote workers who may be using older laptops or their own computing equipment to perform work-related duties. A challenge like this would have been difficult to handle before COVID-19, and as budgets shrink, it becomes even less likely that IT could simply purchase new laptops for everyone.
Research bears this out: Gartner analysts expect IT budgets to shrink by 8 percent, whereas they were projected to grow by 1 percent before the virus struck. While it might aid productivity for every worker to get a new laptop, a computer upgrade in the form of a new solid state drive (SSD) may be a smarter and more cost-effective strategy in many cases.
Improving speed, capacity for federal workers
SSDs, which cost a fraction of what a new laptop costs, are uniquely positioned for remote workers because they are portable and can be attached to a computing device without the need for technology expertise. But the main reason to upgrade a user to an SSD is its increased speed and processing power compared to traditional hard drive upgrades.
SSDs boot up faster — within seconds rather than minutes — so workers don't have to wait around to get their day started. SSDs also load applications more quickly, and once they're started up, their higher read speeds mean users won't experience noticeable lag while working. SSDs make simple processes like conducting internet research or saving files more time-efficient, and they're particularly well-suited to applications that remote workers use.
Real-world uses
Users operating daily on desktops or laptops are often multitasking with several applications open. A software engineer building a block of code while also retrieving data from different repositories will need their machine to handle immediate processing without lag or failure, requiring a solid state drive that can seamlessly conduct both functions simultaneously.
To account for this, the Samsung peripheral component interconnect express (PCIe) 4.0 non-volatile memory express (NVMe) — found in the Samsung 980 PRO — can be plugged right into a desktop or laptop, and it features read speeds up to 7,000MB/s, which makes it two times faster than PCIe 3.0 SSDs and 12.7 times faster than serial advanced technology attachment (SATA) SSDs.
SSDs are also more reliable. Because there are no moving parts within an SSD, they're more rugged and less likely to fail — a good selling point for workers who might move their laptops between the kitchen table, the bedroom and the living room throughout the day.
With SSDs speeding load times and reducing the likelihood of data loss or complete outages, your workers can rest assured that their productivity won't be hindered by the equipment they use to get the job done.
Find out if it's time for you to replace your RAID deployment with an SSD. Then discover which SSD makes the most sense for your employees' needs with this assessment.