Situational awareness is one of the greatest challenges facing incident commanders, whether they are in charge of police, fire rescue, emergency medical services (EMS) or a combination of these responses at an emergency scene.
Knowing where personnel and equipment are at any given time is critical to making the best command choices throughout an event. Without this knowledge, incident commanders cannot deploy resources effectively. They also cannot stay ahead of emerging threats, nor protect first responders and the public from harm — simply because command lacks a big-picture view of the unfolding scene.
Why LMRs aren't enough
First developed in the 1930s, land mobile radio (LMR) has come a long way in providing situational awareness for incident commanders. But even with post-9/11 improvements, like Project 25 (P25) radios that are compatible across manufacturer brands, LMRs cannot deliver everything that is possible with today's mobile technology. Their reliance on dedicated transmission towers limits these radios' coverage and channel capacity. The data throughput supported by digital LMR, compared to 4G LTE smartphones and tablets, is also minuscule.
That's not all: LMR-based communications systems are unable to track first responders' field locations, leaving incident commanders in the dark as to their personnel's positions and possible needs for assistance. Voice-based LMR communications can also become garbled and hard to understand, while ruggedized laptops running over LMR are not sufficiently mobile for individual officer carriage.
Your road map to mission critical push-to-talk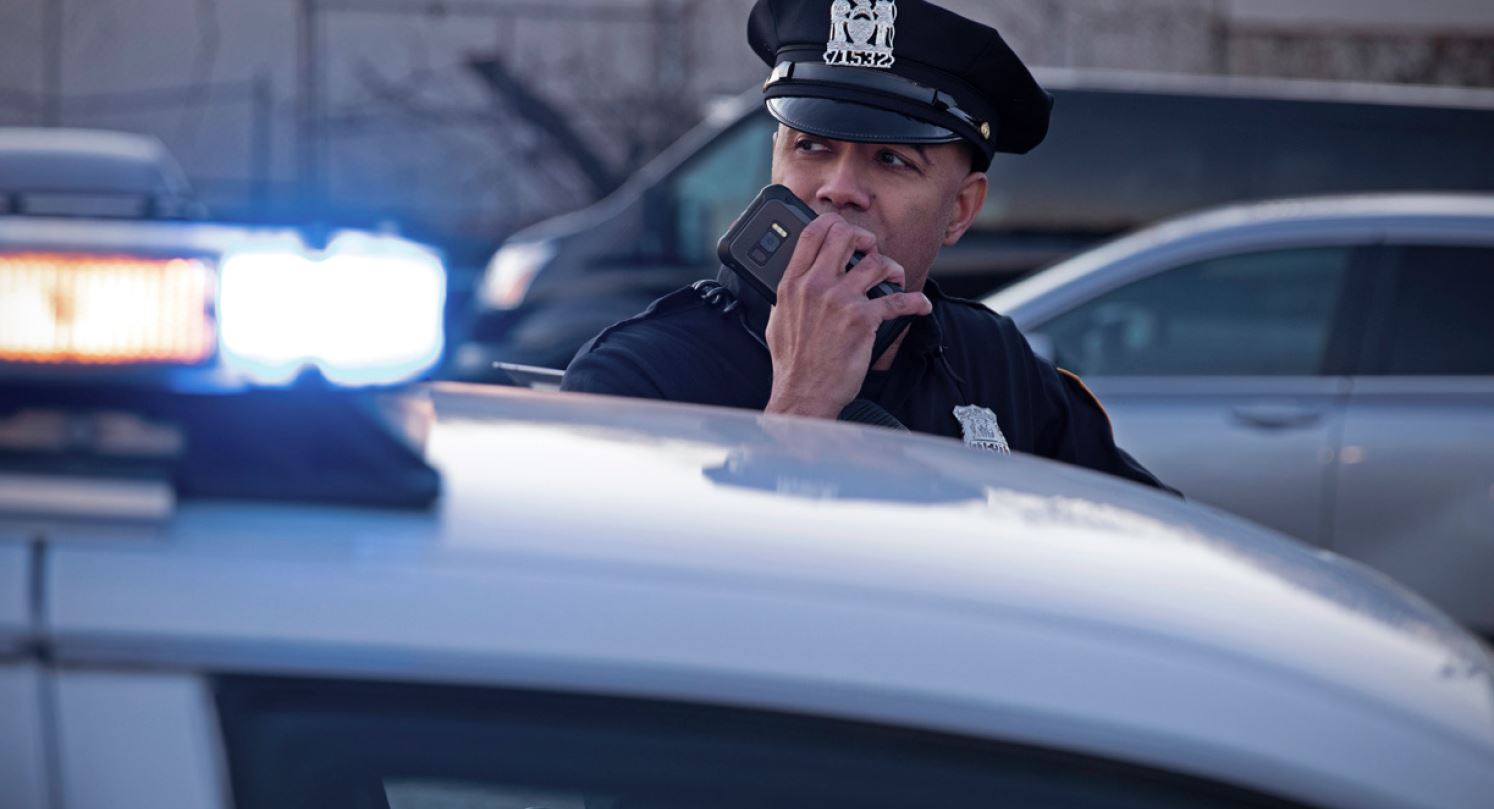 Get a practical guide to implementing mission critical communications via mobile devices. Download Now
Computer-aided dispatch (CAD) systems that interconnect to LMR can't share mapping data with officers over radios, nor can they transmit building floor plans, drone footage and other useful graphics. Nor can first responders shoot and share photos and videos using radios.
It's for these reasons and more that first responder agencies have been turning to secure mobile communications — such as rugged 4G-connected tablets and push-to-talk (PTT)-capable smartphones — to vastly improve the scope, reach and reliability of their situational awareness communications.
Why mobile makes sense
Mobile is a 21st-century technology that is constantly improving in capacity, speed and capability. Mobile offers access to a large range of communications enhancements through mobilized public safety apps.
It's a ubiquitous, data-rich broadband platform that leverages all of the transmission, application and device functionality advances driven by billions of users. Most importantly, mobile is a technology that today's first responders intimately understand. It's an essential and growing part of their daily lives.
Mobile for first responders
First responders require specialized vehicles and equipment that are more robust and rugged than what consumers use. The same is true for specialized smartphones, smartwatches and tablets that are making their way into public safety. These devices are similarly hardened to meet military-grade standards for toughness and all-weather conditions, while the applications they run are laser-focused for first responder use.
With these mobile devices, dispatch can track every officer's GPS location in real time and send help if the officer's heartbeat, as measured by their smartwatch, goes dangerously high. Dispatch can also provide officers with maps containing driving directions, alerts to obstructions and roadblocks and drone and ground footage of the incident scene as they come in.
Are other units and agencies responding to the scene? Dispatch can provide the mobile-equipped officer with mapped data on which vehicles are coming and how far away they are. Have the perpetrators been identified and located? Dispatch can mark this data on the officer's mobile maps. Has an officer shot a smartphone photo or video of something everyone else needs to know about? This information can be sent to dispatch and then transmitted to other officers immediately.
Mobile in action: The Corona Fire Department's ATAK
California has unfortunately become a byword for fast-moving, hard-to-contain and highly destructive wildfires. The Corona Fire Department (CFD) is one of the agencies fighting these voracious infernos. This is why the CFD has vastly improved their situational awareness by deploying the Android Team Awareness Kit (ATAK). Developed for the U.S. military to improve situational awareness for troops and their commanders, ATAK overlays data from multiple sources and unmanned aerial vehicle (UAV) video onto one 3D mobile map that personnel can view in the field and edit as they go.
The CFD's ATAK-enabled firefighters now carry Samsung Galaxy smartphones, while their commanders use Galaxy tablets to take full advantage of ATAK capabilities when overseeing an incident scene. ATAK boosts their situational awareness and reduces distracting radio chatter, while Samsung Knox encryption shields the CFD's data from unauthorized eyes.
One tough tablet
First responders know how much abuse electronics can suffer at an incident scene, and why only the toughest of mobile devices survive. Samsung has been addressing the need for ruggedized devices for years, and its newest iterations, the Galaxy Tab Active Pro and Galaxy XCover Pro, have the toughness and feature set that incident commanders and first responders need.
The Tab Active Pro is a ruggedized 10.1-inch Android tablet that meets the MIL-STD-810G standard and is IP68 dust- and water-resistant. It comes with a 13MP main camera, an 8MP "selfie" camera, 4GB of RAM, 64GB of onboard storage and a microSD card slot that can take a 512GB memory card. The Tab Active Pro's touchscreen works when wet or if the user is wearing gloves, with all transmissions being encrypted by Samsung Knox.
This tablet also supports Samsung's DeX mobile-powered computing platform, which is rapidly being adopted for in-vehicle use. By connecting to a keyboard and touchpad, the user instantly has access to a PC-like computing experience that can also support an external monitor.
The Tab Active Pro features a removable 7,600mAh battery that will run up to 15 hours on a full charge. Should the battery ever run out, first responders can simply remove it and swap in a fresh battery. The tablet also comes with an S Pen stylus for writing notes and more precise navigation.
PTT-capable smartphones
For first responders in the field, Samsung's XCover Pro provides rugged performance and is purpose-built for PTT communications.
Like the Tab Active Pro, it has been tested against MIL-STD-810G standards so it can take anything you throw at it. It also features glove-friendly physical buttons that can be programmed for navigation, PTT or to send location information. A long-lasting, replaceable battery means the XCover Pro can be shared by first responders across shifts.
Mobile technology can provide unprecedented situational awareness and communications for public safety agencies. Devices like the Galaxy Tab Active Pro and XCover Pro that combine advanced capabilities with a field-proven rugged form factor can empower incident commanders and first responders to protect the public like never before.
Explore creative strategies for funding your mobility in public safety program in this free webinar. Then discover more ways rugged PTT benefits first responders.