Keeping up with business when you're on the go all day long can be a real struggle. There's no time to pull out the laptop, and traditional smartphones don't always give you the screen real estate you need to work comfortably and efficiently.
That's why switching to foldables like Samsung's new Galaxy Z Fold5 can be a real game changer for your mobile productivity.
Introduced at Samsung's recent Unpacked event, the newest foldable is made for the way busy entrepreneurs and business owners work today — on the go, in the office, between meetings and in tune with your team every step of the way.
Galaxy Z Fold5 unfolds to reveal a 7.6-inch, tablet-like Dynamic AMOLED 2X display, giving you nearly twice the screen real estate of a typical smartphone. It's also packed with helpful tools and thoughtful features that make it easy to maximize the expansive display — and, in turn, your workday.
Here are the top ways to put Galaxy Z Fold5 to work for you:
1. Launch apps side by side
Samsung Galaxy Z Fold5 makes multitasking easy with Multi-Active Windows and personalized app pairings in the Edge Panel. Now, it's even easier to split your screen, simply by swiping from left to right with two fingers to open a second window. Check your calendar while emailing, or message someone while reviewing a PowerPoint presentation. Work is so much easier when you don't have to toggle back and forth between apps, including those like GoodNotes, which is now available on Galaxy devices.
Shop special offers
Find out about offers on the latest Samsung technology.
see deals
Speak to a solutions expert
Get expert advice from a solutions consultant.
Talk to an expert
When you're ready to go back into full screen on one app, swipe the app that you want to close from the center of the display to the edge as if you're physically closing a sliding window.

2. Drag and drop
Galaxy Z Fold5 doesn't just change how you view work — it also changes how you do work. With two windows open, you can drag and drop images and text between apps just like you do on your PC. This functionality can be a big timesaver when you're building a presentation or editing a Word doc. It's also great if you need to copy text or a URL into an email or message.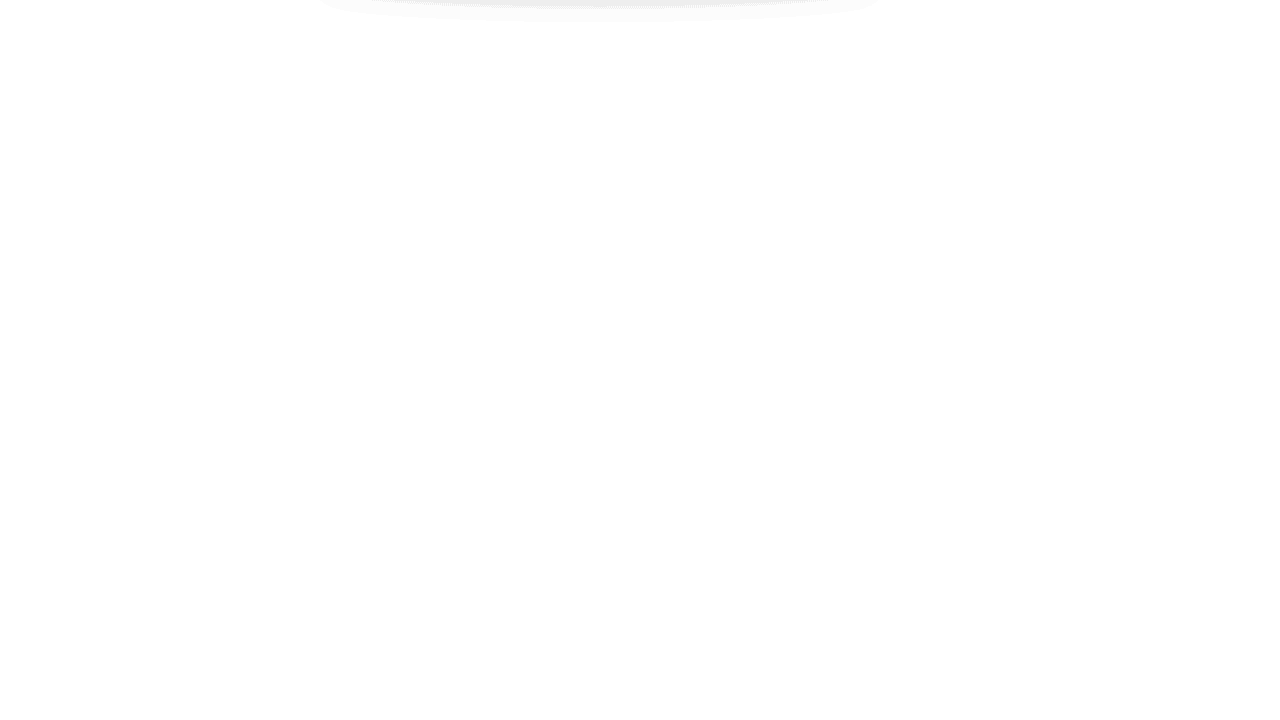 3. Toggle from the taskbar
Speaking of PC similarities, Galaxy Z Fold series add new PC-like features with each release. Galaxy Z Fold5 brings the addition of an optimized taskbar at the bottom of the screen. While you're working in an app, the taskbar remains visible so you can launch or switch to another app at any time. It's yet another way to take advantage of the larger screen and Multi-Active Windows.
You can customize your taskbar with your most used apps (again, just like you would on your PC). This allows you to dedicate the Edge Panel to apps and app pairings that you use frequently, but not as often as those in the taskbar.

4. Work in Microsoft Office
Galaxy Z Fold5 is preloaded with the complete Microsoft Office mobile suite, including Word, Excel, PowerPoint and Teams. With the expansive display, you don't get the standard smartphone experience where menus are condensed. Instead, Office is optimized for the expanded foldable display and gives you a user experience much closer to the PC version. View a full spreadsheet in Excel. Add comments and redlines to the right of the document in Word. Create and arrange slides in PowerPoint. It's a mobile Office experience that allows you to work efficiently on the go like you never thought possible.

5. Remove friction across your entire Galaxy ecosystem
Most of us are using more than one digital device on the job. Galaxy Z Fold5 recognizes this by offering a connected experience. That means you can control your smartphone and respond to calls and text messages on Galaxy Tab S9, for instance, or move from listening to a call on your smartphone to a tablet, and your Galaxy Buds2 Pro won't miss a beat. You can even send content across devices using Quick Share or Link to Windows and even access smartphone apps on Galaxy Watch6.
6. Take notes with S Pen
The S Pen continues to be a favorite add-on among business users of Galaxy Z Fold5 smartphones. Unleash the power of the S Pen by using it to take notes and instantly convert your handwriting to text. Plus, annotate PDFs, and tap into the Air Command menu for shortcuts. The S Pen also adds precision to your everyday use of Galaxy Z Fold5 as you navigate apps and move your windows. The latest version also comes with a case that's 27% slimmer than before.
Go mobile-only with Samsung DeX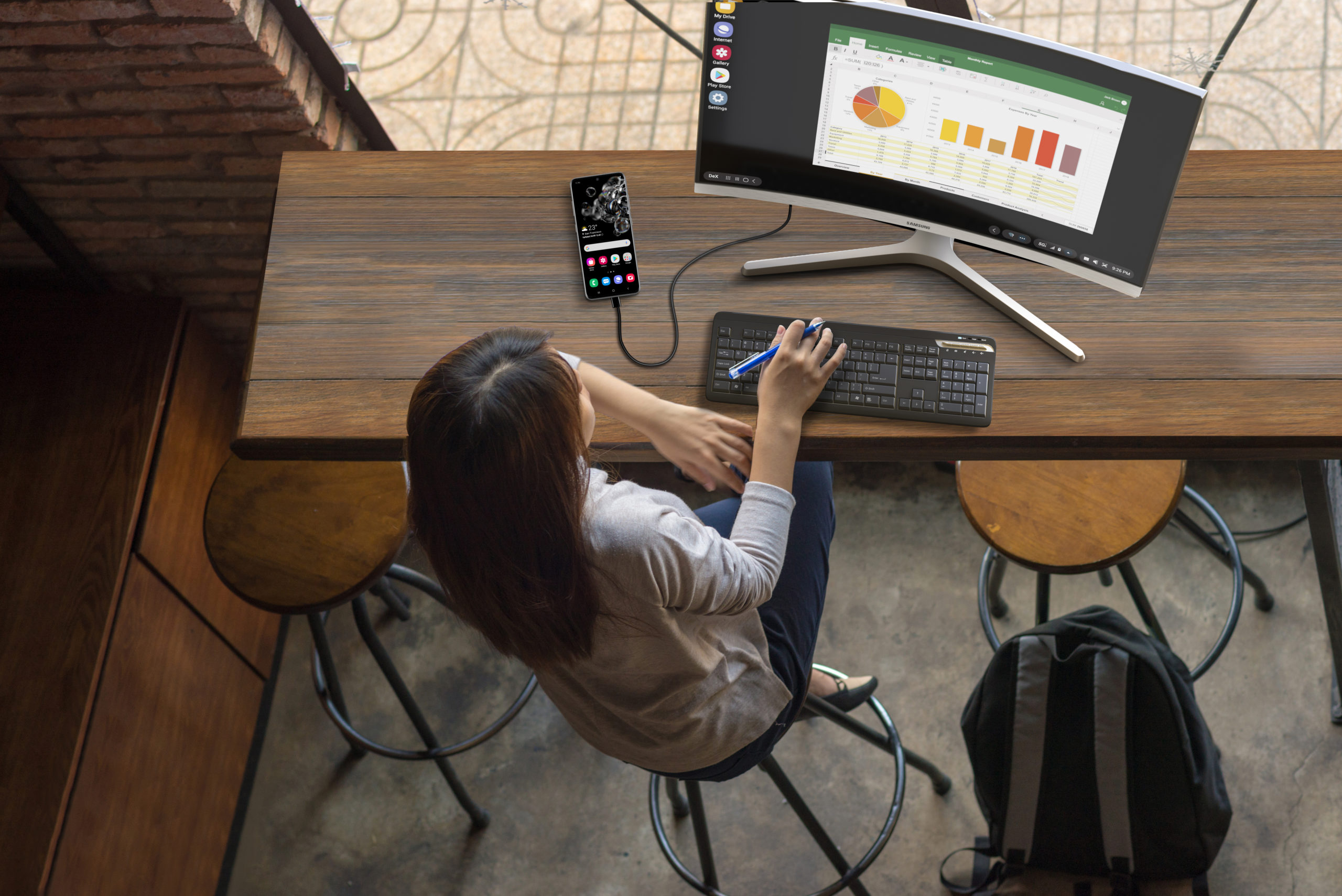 Your comprehensive guide to rolling out a mobile-only solution for your workers. Download Now
7. Videoconference hands-free
Halfway between smartphone mode and tablet mode, an entirely new experience awaits. It's called Flex Mode, where Galaxy Z Fold5 stands on its own. There are several ways to use Flex Mode productively, but hands-free videoconferencing truly creates a new mobile experience.
Hand-talkers, rejoice. You can chat with your hands free to move as Galaxy Z Fold5 sits on your desk — and don't be afraid to take video calls anywhere, knowing you can set the device on any flat surface in Flex Mode, for a clear mind and clear camera. Better yet, use the optional S Pen to take notes during the call.
8. Host a whiteboard session
While elevating your productivity, Galaxy Z Fold5 also enhances your collaborative abilities. This is especially true when video chatting in Microsoft Teams or Google Duo. Let's say you're explaining a challenge and want everyone to be able to visualize it. In just a couple of taps, you can share your screen, jump into GoodNotes, and use your S Pen to sketch ideas and jot down notes while everyone follows along in real time. Welcome to whiteboarding for the hybrid workplace.
9. Handwrite emails
Tapping away on the keyboard of any mobile device can be cumbersome, but Galaxy Z Fold5 flips that script with the S Pen. In Outlook or Gmail, you can scrawl an email with the S Pen and have it instantly convert your handwriting to text. There's something refreshing about the pen-on-paper feeling, a welcome reprieve from thumb typing.
10. Power a desktop experience with DeX
Sometimes you need a full desktop experience to get the job done. With Galaxy Z Fold5, you have exactly that, thanks to Samsung DeX.
Get ready to travel lighter and work smarter. Connect your Galaxy Z Fold5 wirelessly to a monitor or TV, pair a keyboard and mouse and get to work in an intuitive PC-like environment. Whether you're finalizing a sales contract or presenting a pitch to clients, you can do it all from your Galaxy Z Fold5 with DeX.

See more. Do more. Worry less. Efficiently manage your business on one flexible device — and take your productivity to the next level.
Unfold next-level productivity for your business with Galaxy Z Fold5 today. And see how much your company could save by replacing legacy tech with foldables using this simple cost calculator.