Posts by
Jesse Vizcaino
Jesse Vizcaino is senior director of product management within Samsung Electronics America. Jesse draws on his experience in engineering, solution consulting, and sales to lead go-to-market strategy activities for enterprise software and services products. He is recognized for solving difficult product challenges, concepting high-level software solutions and leading teams. Prior to joining Samsung, Jesse was a digital product consultant to various enterprise software companies and U.S. federal government agencies.
With defense-grade security built in, the latest Samsung smartphones provide enterprises a competitive edge — and peace of mind.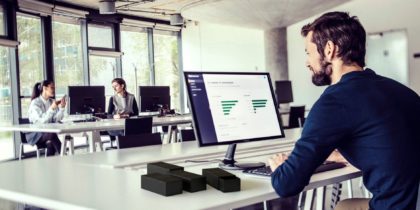 Organizations may seem to be heading toward the same place in their mobility journey, but the paths to get there have become more difficult to navigate.