Outdoor digital signage that can cut through midday sunlight and survive everything Mother Nature throws at it has typically required costly, complicated display enclosures. However, new outdoor display solutions developed by Samsung are changing all that.
Samsung has developed a range of outdoor-ready, high brightness display solutions designed to not only win the battle against glare, heat, cold and rain, but also against human factors like vandalism.
For years, outdoor digital signage displays have only been assembled and optimized by small, specialty companies, limiting production runs and resulting in high costs. Samsung has introduced a standalone OH Series display that ships ready to deploy with daylight-readable, super-bright displays, IP56-rated weather- and dust-proofing and protective glass tough enough to withstand hammer blows, dropping costs and increasing availability.
Think Outdoor Signage Could Help Your Business?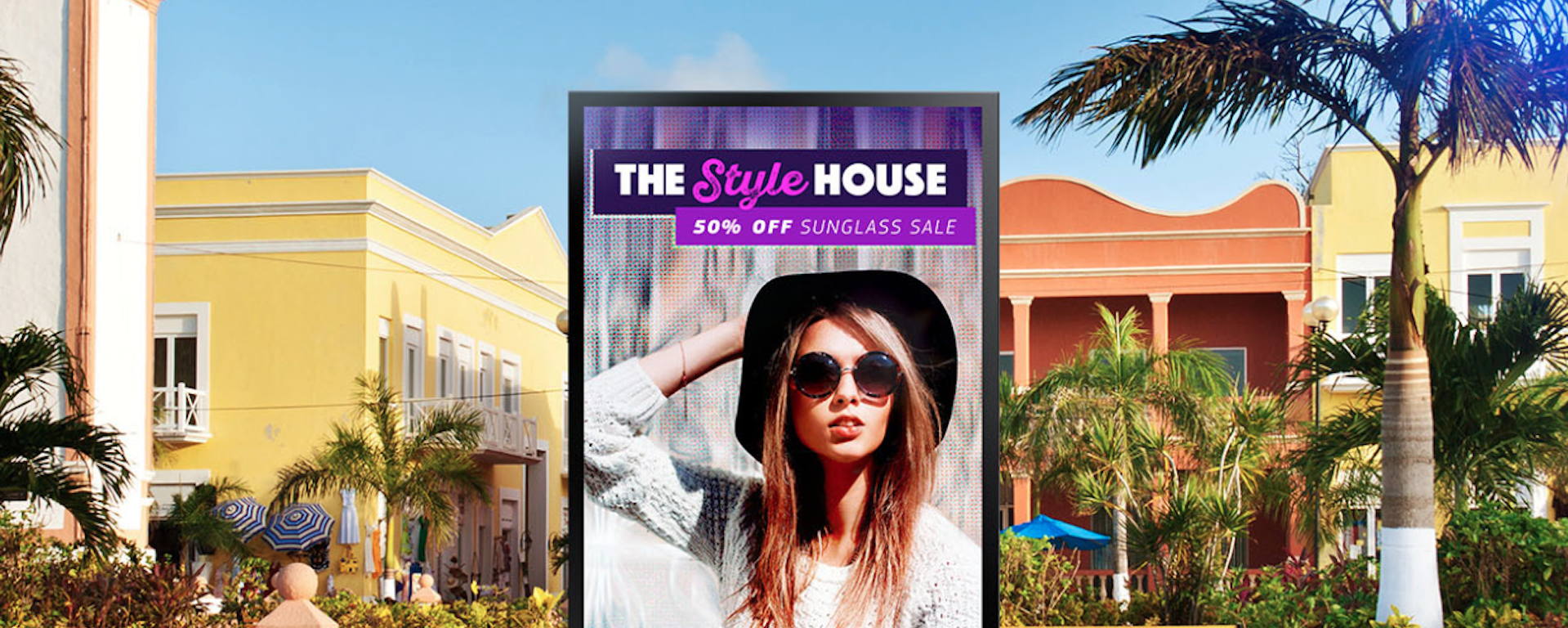 Find out why new, outdoor signage solutions are an industry game-changer in this white paper. Download Now
Samsung has also developed a separate OM Series that comes in two designs and multiple sizes: a display kit that allows third-party enclosure manufacturers to easily add outdoor digital displays to their product lines, and finished high-brightness displays designed to mount inside storefront windows, built to handle the glare of the midday sun.
Watch the video below to learn more about how Samsung's outdoor displays can increase customer and business satisfaction.