Email marketing returns no value to your business if your potential customers don't open or read it. But with the high volume of email that IT decision makers receive each day, it's difficult to rise above all that noise and capture their attention.
There are several ways in which you can dramatically increase the likelihood of getting recipients to open and read your email. However, your email marketing strategy must be consistent and demonstrate a deep understanding of exactly what your customers are looking for.
1. Tailor Your Emails to Your Customers, Not Your Company
Begin by asking yourself what gets you to open one email over others. Almost everyone opens emails that come from someone they know, or at least feel they know. There are a few ways to achieve this. They may actually know you, or they may have seen your name so many times that it's become familiar. This is called "unaided name recognition," and it's the reason so many companies put out so much email and other marketing volume. They're simply working to build unaided name recognition. Your name also might sound familiar. Many companies, for example, have named themselves with the word "Columbia": Columbia sportswear, Columbia bicycles and even the Columbia Broadcasting System (CBS).
Email marketing for free?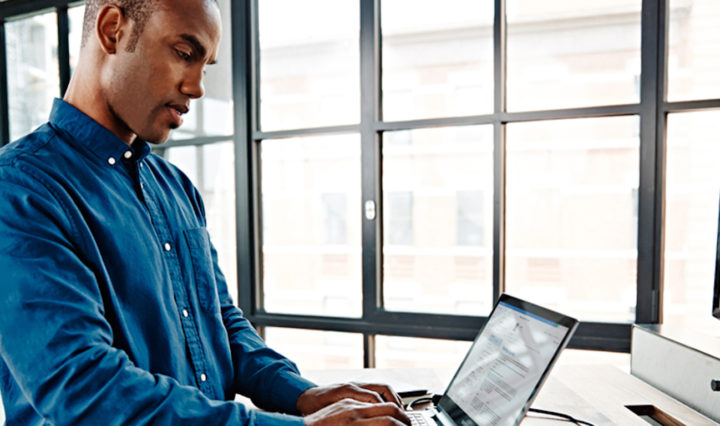 Register as a partner to create best-in-class email campaigns on the Samsung Partner Marketing Hub. Download Now
Accept that what you think is exciting isn't necessarily exciting to your readers. Subject lines like "Come to Our Webinar" won't get many clicks. Nor will "New Product Announcement" or "This Just In…" To grab your readers' attention, you must target something that readers will want to know more about. For example,"Cut Your Operating Costs in Half" or "Your Network Will Never Go Down Again" might be good choices. To create a compelling subject line, you must put yourself in your customer's head. What would grab their attention and make your email impossible to pass up?
2. Hook the Reader Immediately
The first sentence of the first paragraph of your email is the arbiter of whether the person who opened your email will actually read it. Once again, you need to be provocative and hook your reader.
Most people are taught to start by introducing themselves, which is my so many sales emails that begin with "Thank you for giving us the opportunity to propose…" or "We appreciate the opportunity to present…" However, readers aren't likely to read more than the first line of these kinds of emails. They don't care who you are or what you'd like to introduce, especially if they don't know you.
Instead of introducing yourself right away, take the last sales email you wrote and remove the first paragraph to find your hook — most people wait until the second paragraph to start talking about the important stuff.
3. Talk About What's in it for Them
Instead of simply selling a product, your email should explain the value of that product or service. Talk about the problems it solves for them and the pain points it relieves. Show them what's in it for them, and that you care about providing them with something valuable.
Save the stuff about how great you and your company are for later. Customers don't care about that until they care about the value they can obtain from you, so stay focused on that and tell them how they can acquire it.
4. Leverage Outside Tools to Create an Effective Strategy
The key elements of any successful email campaign are a current and clean email list, a vibrant and provocative value proposition presented in a compelling message and a clearly identifiable CTA. Through the Samsung Team of Empowered Partners (STEP) program, Samsung offers solution providers access to many of the tools needed to accomplish these steps and create a highly successful email campaign. The Samsung Partner Marketing Hub provides a wealth of email marketing, content and social syndication resources to help you build an effective email marketing strategy. With Samsung email campaigns, you can nurture leads and upsell your customers with an email landing page and registration forms that are automatically integrated into your campaign, saving you the time and hassle of creating them yourself. Leads are delivered right to you, and the registration form automatically integrates to track follow-up activities. Visit the Samsung Partner Portal today to learn more.
Already a Samsung partner? Log into the Hub to start creating a campaign today with the latest content.