While AI, AR and VR might be today's trending enterprise technology topics, there's another two-letter acronym that we see exciting growth potential for in 2018: A/V. The world of professional audiovisual has changed dramatically in the past five years, with the emergence of display solutions that are more connected, smart, interactive and immersive than ever before.
As businesses evaluate opportunities for digital transformation, digital signage and A/V offer compelling ways to streamline operations, increase collaboration and create new customer experiences. Displays are our windows into the IoT, and the connection point between digital and brick-and-mortar. In 2018, we believe forward-looking solution providers and pro-A/V integrators have enormous opportunities to grow their business in what promises to be a "golden age" for display technology.
On February 13, we kick off our eight-city Samsung Resolution Tour, a roadshow that will highlight the latest innovations in commercial display, pro-A/V and digital signage technology. The morning workshops will be for our partners, where we will share our strategic direction for 2018 and a host of display solutions that can deliver a visual impact in any customer environment. The afternoon sessions are for our customers to hear from Samsung and industry experts about the latest innovations in display and workplace collaboration. If you haven't already, you can register here.
Accelerate Your Business Growth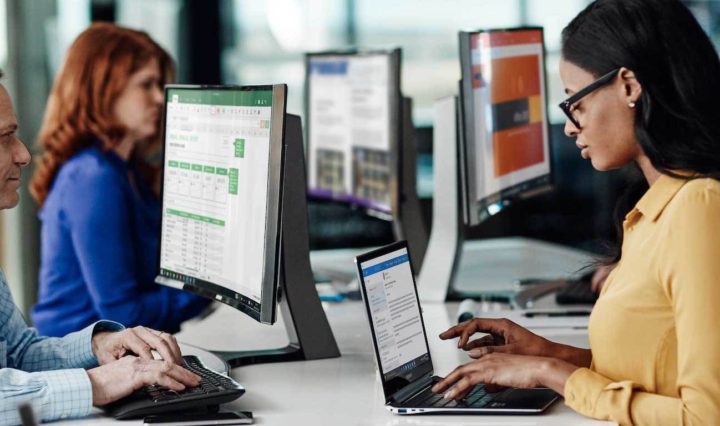 Access technology training and tools designed to give you a competitive edge. Download Now
Here's a quick preview of four key display technology trends we'll be discussing:
Collaboration Solutions:
With the changing nature of workplaces, businesses are increasingly looking for technologies that enable collaboration across geographically dispersed teams and encourage creative thinking. We'll be showcasing our new Flip solution, a portable digital whiteboard that was created based on three years of market research, with the aim of better supporting small group collaboration. Conversely, our video conferencing solutions for huddle spaces, which we've developed in conjunction with HARMAN, address the growing remote workforce.
Taking the Message Outdoors
Digital signage was once confined to the four walls, due to the significant engineering challenges of creating a display that could adequately compete with direct sunlight and weather conditions. The introduction of new high-bright LCD display solutions have made it much easier and more affordable to deploy digital signage in open-air and window-front environments. Over the past year, we've seen strong growth in outdoor deployments — particularly digital menu boards in QSR — and see this expanding further to other industries and use cases in 2018.
Fine Pixel Pitch Direct-View LED
While LCD is expanding outdoors, direct-view LED is coming inside with the advent of fine pixel pitch technology. New direct-view LED products with a pixel pitch as little as 1.5 mm can create seamless video walls that look stunning from a distance and up close. This is a premium technology segment that is generating a lot of excitement, with enterprises wanting to leverage this new digital canvas to give a "wow factor" to their lobbies or other prominent locations.
Cinema LED
Direct-view LED could also be coming to a cinema near you, in what's potentially one of the biggest technological advances seen in the 120-plus year history of movies. The 34-foot-wide Samsung Cinema Screen at Seoul's Lotte World Tower debuted in 2017, offering viewers High Dynamic Range picture quality and operators lower maintenance costs.
These are exciting growth opportunities, but won't be realized on the basis of technical innovation and specifications alone. Channel partnerships are of critical importance to Samsung, particularly in the digital signage and pro-A/V space, where the thoughtful planning and integration expertise are make or break for the success of a project. We're excited to share our vision for the industry and discuss how we can work together to put your pro-A/V business on display in 2018.
To see the latest display technology and meet with the Samsung team, register to attend one of the eight Samsung Resolution Tour events.