Today's K-12 students arrive at school with digital devices in their pockets and backpacks — and years of experience using them. As a result, educators are adjusting their delivery model to take advantage of their students' knowledge of, and preference for, using technology. Digital learning environments, where educational technology inspires and engages students in the classroom and throughout campus, represent the future of learning and teaching.
These enhanced learning environments offer richer and more engaging experiences that can help students retain what they've learned and create links between concepts. However, they can also pose a tremendous challenge for educators.
Part of that challenge is embracing the way students use technology in their daily lives. Rather than requiring these digital natives to power down their devices when they walk into the classroom, schools are instead allowing kids to power them up, leveraging their interest in technology to create meaningful learning experiences that connect students to each other and to the world.
Educational Technology Transforms Learning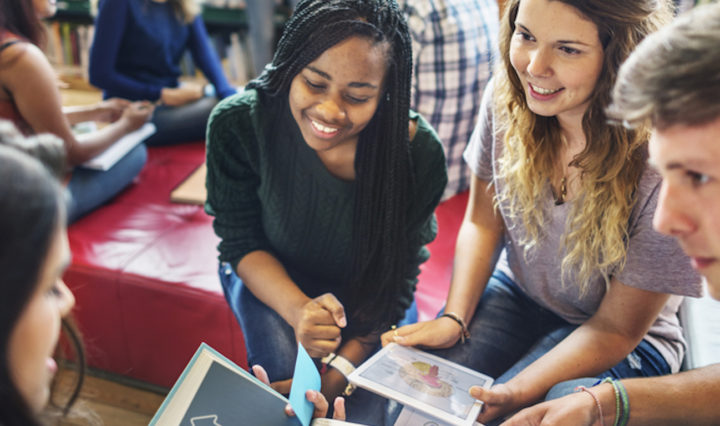 White Paper
Explore the use and impact of technology in the classroom in more detail in this eBook. Download Now
Why Use More Educational Technology?
Besides the need to provide students with learning that mirrors their digital lives, there are some real benefits to using digital classroom tools, such as:
The ability to personalize learning. Technology has the power to provide remediation for students who are struggling with a key concept and enrichment to those who need further challenges without derailing instruction for the other students in the classroom.
Access to enhanced curriculum tools. Rather than just reading a description of a scientific event, students can pair text with interactive video for a more complete experience.
Preparing students for their future. Technology-enhanced instruction opens opportunities to collaborate, create and work in cross-curricular teams, which models the type of work students will do when they graduate and get jobs. These types of skills may even be more important than factual knowledge in a rapidly changing world in which we can simply look up information we don't remember.
Compliance with local, state and federal mandates. A rich technology environment helps schools fulfill the requirements of Common Core or other standards. It's also required to use the online assessments of student progress.
Opportunities for professional development. The benefits of technology are not just for students. Educators can receive fully immersive professional development experiences without leaving the school building, reducing cost and hassle. They can then connect with colleagues across the country to discuss and implement what they've learned.
How Can We Address the Challenges?
One critical issue to address is the need for fundamental change in the way we teach when using digital classroom tools. The methods may be vastly different from what our teachers are used to, and the need for professional development as well as extra planning and collaboration time may be great.
Another important consideration is the cost of constantly changing technologies. It's extremely important to choose devices that will last long enough to justify the investment of public funds. Also, the ability to maintain these devices is very important. Schools and districts can meet this challenge head on through good planning and due diligence in the purchasing process.
Looking to Future Learning Possibilities
Technology can transform teaching, creating powerful 1:1 computing environments in which every child has a device, equipped with a digital curriculum that allows for self-directed learning. Far from replacing teachers, though, this technology allows educators to explore new models for learning and rethink collaboration and communication in the classroom.
Learn about more ways you can incorporate digital technology into your classroom by checking out our full line of educational technology solutions.