Travelers today, whether for business or pleasure, rely on their smartphones for everything, from staying in touch with family and friends to monitoring bookings and even doing work. It's obvious then that future hotel technology trends will focus strongly on the mobile experience to drive engagement with customers and increase revenue growth.
Recent data has shown that there are already more searches on mobile than desktop for select travel categories, such as family vacations and luxury travel. So, from the moment people begin to think about booking somewhere to stay, they are using their smartphones — but booking is just the beginning. Hotels need to leverage the increasingly powerful technology available to them to create customized experiences on mobile from the minute the hotel guest steps inside their door.
The Mobile Booking Experience
There are a number of important factors to consider when trying to ensure you're offering your customer the easiest booking experience online. While some business travelers will look to branded apps in order to book their hotel rooms, they're in the minority, as most people will begin their searches through a search engine.
Blending Innovation With Affordability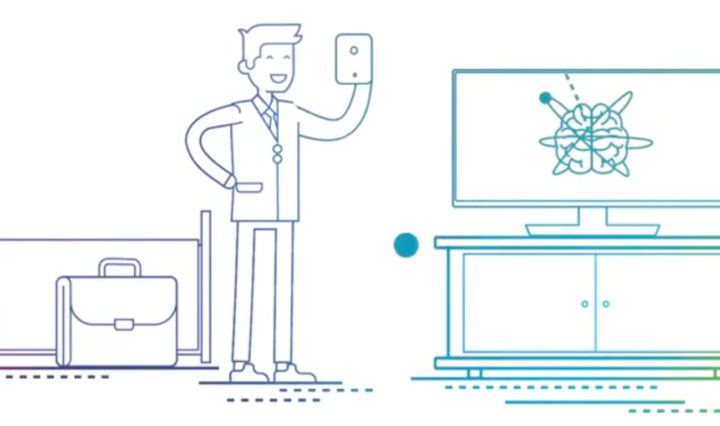 Learn how to deliver a standout guest experience with Samsung's Smart Hospitality TVs. Download Now
This means that hotels need to ensure that their websites are optimized for mobile use. Over half of mobile website visitors will leave a page that takes longer than three seconds to load, according to Google data. Websites also need to be easy to use, ensuring that it takes the minimum number of steps to get from the landing page to booking. Hotels could take a leaf out of the Hotel Tonight experience, where users of the app only have to tap three times to book a room. Research data shows that over 90 percent of travelers using mobile devices will switch to another site or app if their needs are not being met.
Many people visit hotel websites, check out the offerings and then leave without booking. But rather than wasting that data, some hotels are leveraging it. For example, Starwood Hotels uses remarketing lists for search ads (RLSA), which allows it to target people who checked out rooms for particular dates and customize offers based on the information. The result was a 240 percent higher conversion rate and a 165 percent higher click-through rate.
Enhancing the In-hotel Experience
Getting the customer to book a room is a big step, but having done so, it's important to remember that future hotel technology trends suggest businesses should double down on the mobile experience by creating interesting and engaging content through their own apps.
Hotels have had their own mobile apps for a while now, but in most cases, these were limited to things like allowing guests to check-in, browse restaurant menus and see floor plans of the hotel. Today, however, hotels are using the power of the sensors within smartphones to transform the mobile experience of guests from the minute they walk through the door.
Hilton Hotels' Honors app is among the most advanced. Not only does it allow users to call an Uber directly from the app, and use their smartphone as their key card and digital check-in with room selection, it will soon send users tailored messages and offers based on guest preferences and their location within the hotel complex. Given the way smartphone technology is advancing, combined with GPS, this is certainly where future hotel technology trends are heading.
Marriott Hotels is using its app as a way of communicating directly with their guests, and are currently testing out direct messaging via its Marriott Rewards app. The company has said it is wary of bombarding guests with messages and wants to provide content to customers that is high quality and adds value to their stay.
Both Marriott and Hilton said they have seen increased revenue, usage and downloads of the apps in recent years, highlighting how important it is to get your smartphone experience right.
But for many smaller chains or independent hotels, investing tens of thousands of dollars into a customized app is not an option. However, there is a solution. At the Hospitality Industry Technology Exposition and Conference (HITEC) in Toronto this month, digital marketing agency Fuel, which specializes in the hospitality industry, will showcase its mobile app Guest Express. The app is designed to be easily customizable by each hotel using its template, and offers features like a personalized messaging platform, on-property revenue generation, analytics insights, express guest check-in, property information and planning tools.
As we will no doubt see at HITEC, mobile is now a key tool in any hotel's digital arsenal. From ensuring those looking to book have a smooth and consistent experience to adding value to a guest's stay with an engaging and personal mobile app experience, getting your mobile strategy right is vital for all hotels today.
Learn how you can impress your guests and streamline operations by checking out our latest hospitality technology solutions.