Over the past century of evolving cinema technology, one constant has been the use of projectors to display films on the big screen. Now, a new technology is set to revolutionize this tradition, with the opening of the world's first cinema with a projector-less LED screen. The huge 33.8-foot cinema LED display from Samsung ushers in a new era with its stunning 4K resolution, a truly immersive experience that provides brightness and darkness levels never previously seen on cinema screens.
The new Samsung Cinema Screen was installed at the Lotte Cinema World Tower in Seoul, South Korea on July 13, with "Cars 3" and "Spider-Man: Homecoming" being the first films shown on the new screen technology. With a brightness of 146 foot-lambert (FL), the giant display is about 10 times as bright as typical projection technology. It also supports high dynamic range (HDR) and promises the deepest blacks at a nearly infinite contrast ratio.
In terms of sound, the new screen has integrated state-of-the-art audio technologies from JBL by HARMAN. As well as having powerful speakers border the entire screen, the new display features proprietary audio processing technology and JBL's Sculpted Surround system — which combine to provide a truly immersive experience, both aurally and visually.
LED and LCD Videowall Displays Light Up InfoComm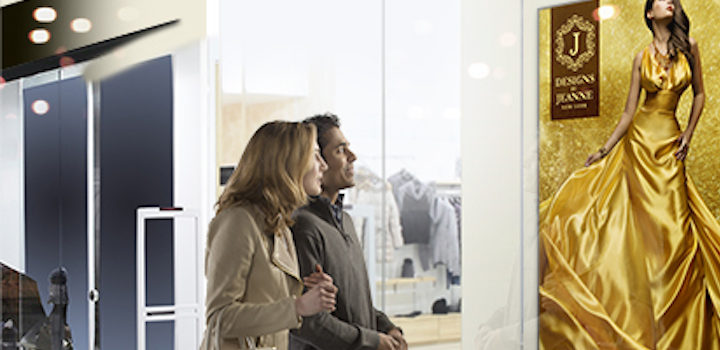 Learn why LED and LCD video wall displays have established themselves as big-ticket technology. Download Now
"Through sharper and more realistic colors, complementary audio and an elevated presentation, our Cinema LED Screen makes viewers feel as if they are part of the picture," said HS Kim, president of visual display business at Samsung Electronics. "We are excited to partner with Lotte Cinema to bring this technology to theater-goers, and look forward to continuing to shape the cinema of the future."
As well as providing cinema-goers with a better experience, the use of LED displays may be a boon for exhibitors as well. In addition to saving space — there's no longer the need for a projection booth — businesses will no longer have to pay for lamp replacements, and there will also be less manpower involved, given that the displays will require much less maintenance. Furthermore, the lifetime expectation for an LED display is more than double that of a laser projector.
The display presents the possibility of cinema LED displays disrupting the industry. "It flips the traditional approach to the cinema experience and business model upside-down. It is materially different from anything we've seen before," Phil Clapp, president of the International Union of Cinemas, told ScreenDaily.
While this technology is new, Samsung's Cinema Screen display has already achieved full compliance with the Digital Cinema Initiatives theater technology standards prior to its commerical release, which attests to the screen's ability to showcase the complete color spectrum with unaltered accuracy.
Get a look at Samsung's portfolio of Smart Signage, which delivers unprecedented display quality for a host of applications.