Customer experience is a mega-trend in hospitality. Consumers are now seeking out experiences that are unique, personal, local and social media post-worthy, sending companies out to market in search of hospitality technology solutions to enable engagement and experience. So it's no surprise that techs that amp up traditional rides and attractions are one of the major theme park trends. Virtual reality (VR) and augmented reality (AR) technologies are at the top of theme park operators' lists.
According to Hospitality Technology, two-thirds of hotels have embraced customer experience management as a formal business strategy, and 42 percent of restaurants have adopted some form of customer experience management.
Airbnb, for example, added a tours and activities service to enrich the guest stay, and many hotels are more deeply engaging their local communities to enhance both authenticity of the guest's stay and drive new revenue streams, according to Skift. New technologies claiming to enrich the user experience are coming to the hospitality technology market almost daily, and VR and AR are a big part of this trend.
Theme Parks Go Big Into VR
Theme parks have always been about customer experience and topping last year's thrills with this year's even more outrageous attractions. So if everyone else is stepping up their games, this group has to take it to the next level. Many call 2017 a breakout year for VR and AR among theme park trends:
Six Flags is outfitting some of its most popular roller coasters with Samsung Gear VR headsets to synchronize roller coaster action with a 360-degree virtual reality world. After adding VR to 12 coasters last year, this year Six Flags and Samsung stepped it up with "mixed reality" and added complex gameplay, where riders make key decisions during the course of the ride that can affect their scoring at the end.
How Do You Blend Innovation With Affordability?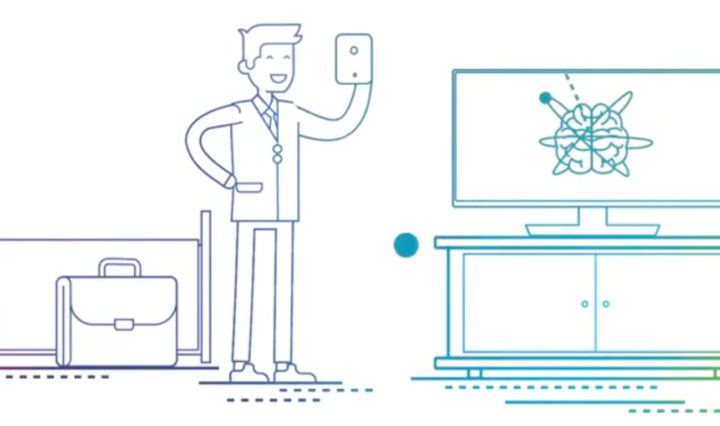 Deliver a standout guest experience with Samsung's Smart Hospitality TVs. Download Now
SeaWorld Entertainment is installing VR headsets into its Kraken roller coaster and incorporating VR into its live animal exhibits.
Knott's Berry Farm debuted a multiplayer motion VR experience called "VR Showdown in Ghost Town," where players can travel to the future and defend the town from robot enemies.
Disney is bucking VR theme park trends, focusing more on augmented reality than virtual reality. Its AR experiences are expected to be similar to the "Star Wars" stormtrooper AR activity in its Innovation Lab that helps the wearer interact with a lightsaber.
Beyond Entertainment
Multiple applications for VR, often available via smartphones, is another big theme park trend. Recent research by Omnico found 89 percent of visitors in surveyed countries hope virtual reality technology will help them choose rides (37 percent), restaurants, hotel rooms and souvenirs, and give them a bird's eye view of the park on arrival (36 percent), according to Hospitality Technology.
VR and AR are taking off in other areas of hospitality as well, helping users all over the map — from allowing would-be travelers experience potential destinations in advance to training employees in guest interactions, from offering instant translation on menus and other signage to enabling wayfinding through interactive wall maps, and even creating virtual, changeable decor. Not only does this offer a new level of customization for travelers, it also allows them to control how they interact with technology.
"Travel expands our minds and helps push our imagination," Matthew Carroll, VP of global brand management, Marriott Hotels & Resorts, told Hotelier. "Our guests want to be in inventive spaces that help foster their creativity and thinking. [Samsung's] VRoom combines storytelling with technology, two things that are important to next-generation travelers."
Now it's up to hotels, restaurants, stadiums, theme parks and other hospitality businesses to embrace the possibilities to leverage VR and AR to make a standout, social-media worthy experience that attracts guests and keeps them coming back.
Learn how you can impress your guests and streamline operations by checking out our latest hospitality solutions.