Military leaders have shown great interest in recent years in the versatility and power of app-driven smartphones.
While the potential exists to give armed forces a tactical edge through the use of such devices, adoption has been slow — military leaders have struggled with issues of form factor. Until recently, combat troops didn't have ready access to devices that were sufficiently rugged to meet their purposes. Previous certifications included IP67 and IP68, but officials still found themselves looking for a military-specific verification.
That's all changing now with the advent of smartphone technology that complies with the highest military standards for survivability and endurance: MIL-STD-810G.
The Promise of Apps
To understand the value of a combat-ready smartphone, it helps to first look at the potential advantages of the smartphone environment in a combat situation. With onboard GPS, for example, smartphones can generate maps and help to visualize terrain. Camera and video-driven apps make it possible to relay critical information back to commanders.
Outfitted with RFID readers, smartphones can help support logistical needs or track troop movements. In some cases, the military has already used apps in the field to support medical triage, with non-medical personnel capturing images and sending them back to doctors for guidance in emergency situations.
Military Tech Is Taking Its Lead From Consumers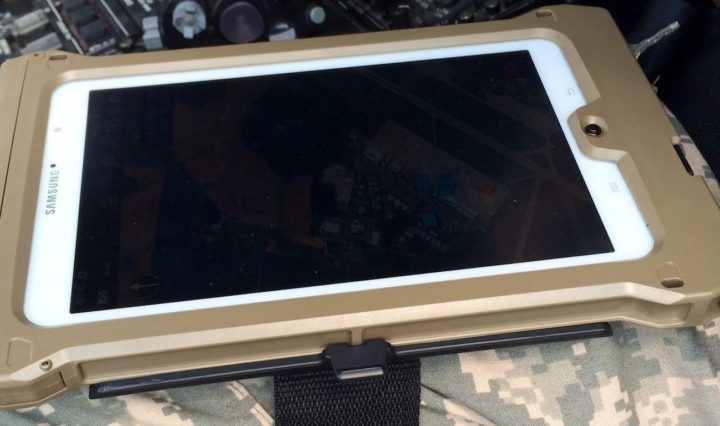 White Paper
Discover the trends in consumer technology that are influencing the military. Download Now
To capitalize on this potential, however, the military needs a smartphone that's truly combat ready, one that can withstand a range of potentially severe conditions. The key indicator of such readiness lies in the technology standard MIL-STD-810G, which prescribes about two dozen durability tests to address a wide variety of harsh environments. Issued by the United States Army's Developmental Test Command, this standard aims to ensure a device is hardened against any likely battlefield hazard. To meet MIL-STD-810G, a smartphone is pitted against low pressure for altitude testing, and exposed to high and low temperatures, humidity and water, dust, shock and even salt fog.
In order to ensure that devices are truly combat-ready, the military has laid out specific test methods that aim to reproduce real-world conditions. The MIL-STD-810G specification is a rigorous standard that asks developers to identify deficiencies and shortcomings in equipment design, materials, manufacturing processes, packaging and maintenance methods. The military has offered up this industry standard as its benchmark for combat readiness, the best evidence available that a device will be capable of withstanding the rigors of the battlefield.
Making the Grade
The rise of the combat-ready smartphone comes in large part as the result of calls from within civilian sectors to ruggedize mobile devices. Fields such as manufacturing, transportation and field sales have all clamored for ruggedized devices, and manufacturers have stepped up.
That evolution has helped drive the move toward a combat-ready specification. An example of this durable new technology is the Galaxy S8 Active, with high-level durability metrics that include MIL-STD-810G compliance and built-in Knox security mechanisms.
Before taking a look at the specific testing involved, it's worth noting one crucial element of ruggedness: battery life. For soldiers in the field, a combat-ready device is one they know will turn on and stay on for as long as it's needed. The S8 Active delivers with a 4000mAh battery, support for fast-wireless changing, and a maximum power-saving mode when you need to extend battery life.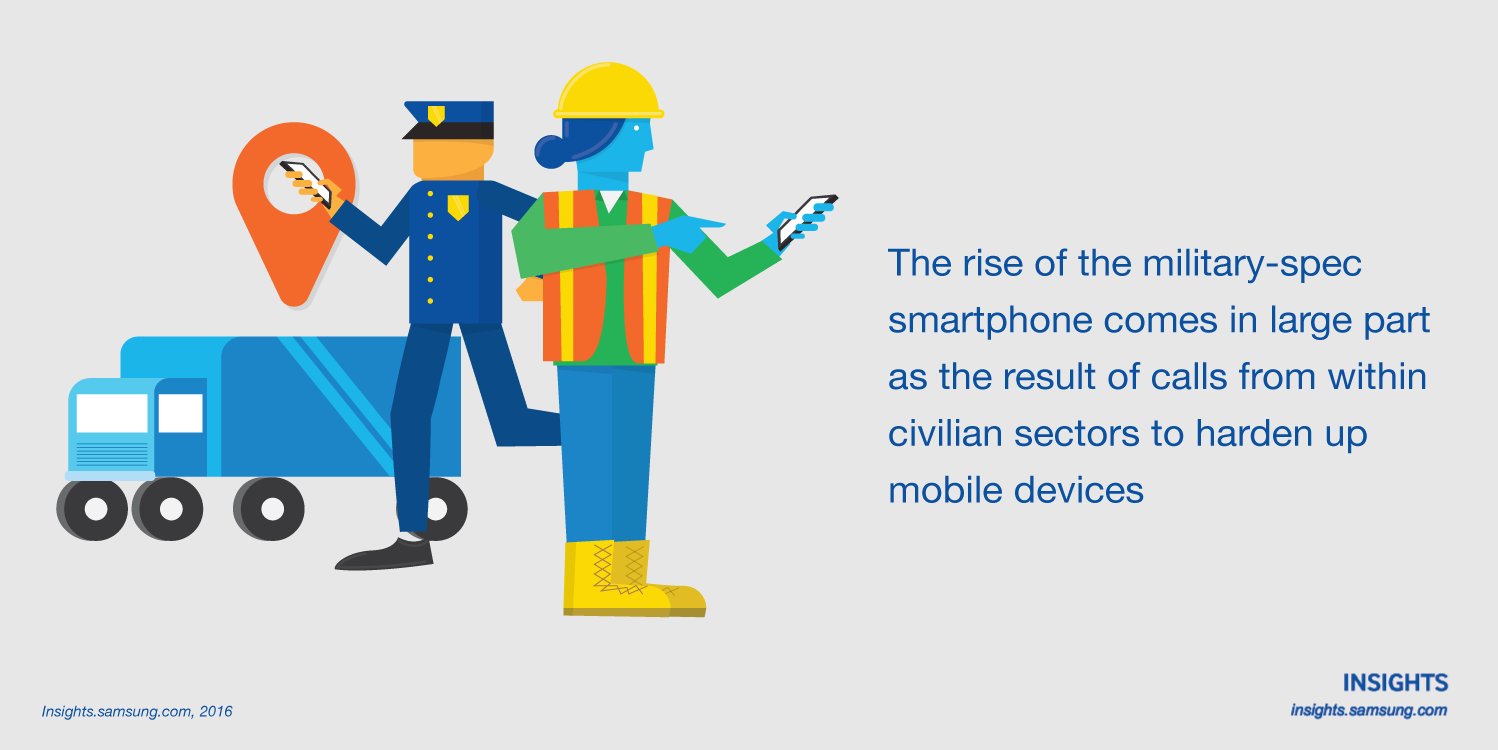 When it came to testing, the military standard laid out a rigorous series of examinations for developers to follow. These included low pressure, extreme temperature, fluid contamination, solar radiation, rain and humidity, fungus, shock and vibration.
It's helpful to dig just a little deeper into the testing to understand how this standard drives a truly combat-ready device. For the S8 Active, for instance, temperature tests ranged from 145 F to -40 F. The shock test included a requirement of 26 drops from 4.9 ft. Samples were exposed to dripping water for half an hour, and to 72 hours of settling dust, and were also immersed in 1.5 meters of water for 30 minutes.
Are smartphones that meet the current military specifications truly combat ready? While the combat environment is fraught with unknowns, military leaders express confidence that testing against the MIL-STD-810G smartphone specification can indeed ensure safe and reliable operation of mobile devices under virtually any operational circumstance.
Check out Samsung's security features on military-grade smartphones that can protect all types of valuable information.