Earlier this week, Samsung announced another exciting 5G trial, this time at a 30,000-seat sporting event, designed to showcase 5G's power, and its ability to deliver new enhanced services to fans in sporting venues. This 5G trial with KDDI was designed to transform the baseball fan's experience in Okinawa Cellular Stadium in Japan. The trial used Samsung 5G network equipment as well as fifty 5G tablets to demonstrate a range of 5G-powered capabilities.
This trial marks another immersive 5G sports experience delivered by Samsung with global operators in just two months. Prior to this trial in Japan, Samsung and Verizon delivered a major 5G showcase at the Big Game in Minneapolis, Minnesota in the U.S.
Inside Baseball — Massive Capacity With Fifty 5G Tablets
Samsung worked with KDDI at the Okinawa Cellular Stadium to deploy 5G systems that supported fifty 5G tablets. The 5G base stations were installed on a lighting tower, which formed a 5G service zone for the fan seating area. This area expects high demand for large volumes of mobile data, and is a prime location for delivering next-generation service for sports fans. In this trial, Samsung and KDDI showcased how 5G can deliver the massive capacity needed to support the types of applications, content and services that fans use in stadiums and arenas across the globe.
The most interesting experiments in this trial leveraged the fifty 5G tablets. For instance, 4K video content was simultaneously streamed and downloaded to each tablet. Each video provided different content ranging from different angles of baseball play to athlete statistics to ballpark information. With this type of experience in the 5G future, crowds of fans could enjoy new experiences using their mobile devices, while inside the stadium.
The trial in Okinawa Cellular Stadium is considered a leap forward in content delivery, offering high-speed, high-quality content that can be viewed by many people simultaneously, in a crowded and dense venue. Specifically, in Okinawa we connected fifty 5G devices to two 5G access units capable of delivering hundreds of Mbps to each device simultaneously. And this is just a start.
How Will 5G Impact Businesses?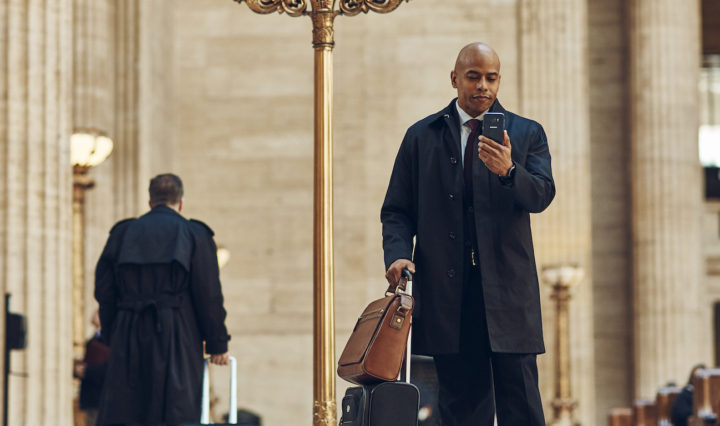 Learn how 5G has the potential to increase productivity. Download Now
With current 4G LTE systems, large sporting venues frequently support in-venue coverage and capacity with Distributed Antenna Systems that are fed by powerful Base Station Transceivers (BTS) which require a lot of space and power, but at the end of the day can only support the 20MHz of bandwidth available via LTE (or wider bandwidth through LTE carrier aggregation, based upon operator's strategy). With the current 5G trialed solutions, the venue was able to leverage up to 800MHz of capacity and deliver them through small footprint radios that weigh about 20 lbs. and are approximately one foot wide. These new 5G radios can support more people using more data — delivering faster, enhanced experiences on mobile devices — instead of using traditional DAS systems fed by large base stations.
The Big Game — Immersive VR and AR
Beyond its ability to serve more customers using greater amounts of data, 5G can enable a host of new immersive experiences. In early February, Samsung supported Verizon in a 5G demonstration during the Big Game in Minneapolis, MN. Key elements of the 5G demonstration included a unique field view provided to Verizon's hosted customers via two live stereoscopic video feeds viewable on untethered VR goggles and backed by Samsung's 5G home routers and antennas.
This showcase demonstrated many content options for venue and franchise owners, as well as service and content providers. This included unique live game views, enhanced game information, statistics and analysis streamed to fans' mobile devices (smartphone and/or VR glasses) and pre-game recorded interviews and other customized content — all delivered at ultra-fast speeds.
Moreover, demonstrations showed how rapidly global communications can evolve, as a 5G tablet device was used on-site to successfully transmit a live international video call over 5G between Minneapolis, USA and Seoul, Korea during the sponsored event.
5G can pave the foundation for in-game and extended franchise opportunities, as well as unique visual experiences that grow in-stadium appeal for fans. As competition for gameday experience continues between the living room or an actual seat at the stadium, 5G gives venues and franchise owners the capability to enhance an event with new immersive experiences that go beyond offerings that are delivered today.
Discover the breadth of solutions offered by Samsung Networks — including its 5G initiatives.