Viceroy L'Ermitage Beverly Hills is renowned for its legendary elegance and unquestioned privacy, drawing discriminating clients from the world over. Conscientious, impeccable service is part of the brand promise. That's why Viceroy elected to pilot test the Samsung Gear S3 smartwatch across its front desk, maintenance, housekeeping and valet/bell staffs.
Viceroy already uses the ALICE task management platform across its portfolio of upscale properties. But as a part of the brand's constant quest to take its service to the next level, they decided to see whether adding Samsung Gear S3 smartwatches to their device fleet would provide that extra edge, through a pilot at the Beverly Hills property. Viceroy is not alone in exploring mobile device usage; according to Hospitality Technology, 76 percent of hotels plan to equip staff with smart mobile devices by the close of 2018.
"We expect to see a minute, two minutes, even three minutes shaved off each guest request," says Darren Clark, vice president of technology at Viceroy Hotels and Resorts. Cutting that response time "definitely improves the feedback you'll get from the guest," he says.
How Hotels Can Use the Smartwatch App
For Viceroy's pilot of the Gear S3, the hotel chose select staff members and use cases. In housekeeping, the smartwatches help runners receive and fulfill guest requests for towels, toiletries and other items more quickly. In maintenance, one engineer is assigned to react rapidly to repair requests received via the Gear S3 while others work on proactive maintenance. And valets and bellmen receive task assignments via the watch to pick up luggage from a room, retrieve a guest's car or hail a taxi.
It all happens via ALICE, a task management platform that directly integrates with hotel property management systems to unify service tasks across all departments to improve guest satisfaction and operational efficiency. "A hotel is a mini city, with disparate departments, but it's all got to be orchestrated together perfectly," says Alexander Shashou, co-founder and president of ALICE.
Customizing Wearables in the Workplace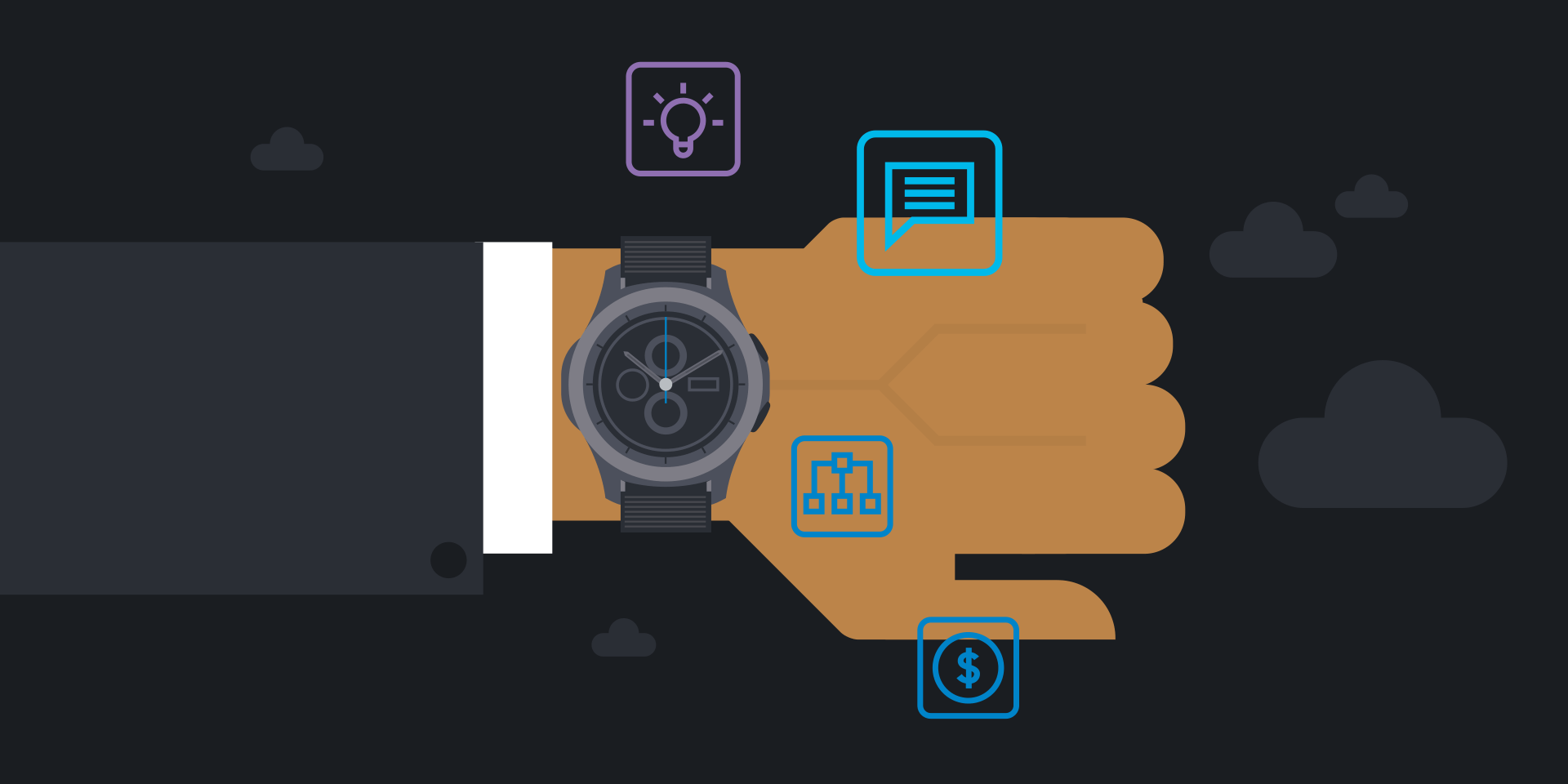 Learn how to develop new and innovative wearable apps tailored precisely to your customer, employee and business needs. Download Now
Many hotels already leverage ALICE to collect, assign and track the progress of guest requests, speeding up responsiveness and ensuring high service levels. But some tasks are better delivered via smartwatch than other form factors.
Better Optics: Staff phones and tablets can easily be mistaken for personal devices. For example, Shashou says, the bellman/valet is the first and last staff member a guest encounters when they visit a property. When the guest sees the valet pull out a phone to view a task assignment, to a guest it appears they're just browsing on a personal device. "That's not a good look," he says. ALICE comes preloaded on the Gear S3, which is locked down to block other uses.
Less Disruption: The time it takes to remove the device from a pocket, activate it and then read a message means breaking eye contact with a guest for an extended time. That negatively impacts the guest experience. Instead, the Gear S3 vibrates to indicate a message, and the staff member can glance at the watch and peruse a brief summary without breaking focus. "From a guest perspective it's not as intrusive," says Clark.
Broader Reach: Many hotels choose Wi-Fi-only devices such as a low-end smartphone for task management, but an engineer or bellman must often enter areas such as basements or garages without signal. Viceroy chose the Gear S3 with both Wi-Fi and cellular service so tasks reach staff right away, instead of sitting on the platform waiting to be reconnected to the network.
Less Damage and Loss: "In hotels where we had handheld mobile devices, you would see a lot of damage to those devices," says Clark. "Employees would drop them and break them. There's a cost to replace those devices. Whereas a watch is on the wrist: it's not coming off, it's waterproof, and the screen is protected as well, so there'll be less damage." Devices strapped to the wrist are also more difficult to steal.
Faster Service: Together, all these factors mean hotel staff will receive task alerts faster, enabling them to trim precious minutes from response times. Quicker responses translate to a better guest experience and positive word of mouth from guests.
Driving Continuous Service Improvement
Because the staff member clicks on the Gear S3 when they accept, start and complete a task, guests can get information about the status of their request in real time. If a task is not started in a predetermined period of time, ALICE's logic engine passes it on to other staff, according to the hotel's rules.
Hotel managers can then use all of that data to audit their service levels.
"You're able to audit how quickly employees acknowledge the task, and then once they start, how long it takes to complete it," says Gabe Murphy, business development manager, Wearables for Enterprise, Samsung SDSA. "Based on that data you can make changes to how many employees are on shift or which employees are doing what," to optimize resources in support of service goals.
Viceroy will also use this data to evaluate the results of the pilot, but they have already seen enough to move ahead with deployment at other properties, as well as expanded capabilities like voice communication.
Just days into the project, the results were already positive. "Employees are really using the technology," says Clark. "They find using the watches is a lot easier than having a phone or tablet now. The feedback so far is great."
More importantly, he adds, the Samsung Gear S3 and ALICE are positively impacting the guest service experience. "This is going to affect the department's speed, efficiency and operation. It helps the hotel employees and it helps the guest as well."
Impress your guests and streamline operations with our latest hospitality technology solutions.