Manatee County School District in Florida looked to the future and saw that technology would be — needed to be — an integral part of the path forward, not only for its students, but its instructors as well.
And so began a journey for the school district with more than 48,000 students to outfit its high school and middle school classrooms with digital displays coupled with mobile devices in an effort to replace projector systems and older technologies — some dating back a decade.
"If you're going to alter what teachers are accustomed to, you've got to make sure you're giving them something better than what they had," said Manatee County School District Superintendent Cynthia Saunders.
Collaboration Drives Innovation and Learning
Working in conjunction with United Data Technologies (UDT) and its UDTConnect™ solution, the school district rolled out more than 500 65-in. Samsung QM65H displays and coupled them with Samsung's Galaxy Tab A devices. Teachers can now leverage mobility inside the classroom, projecting content from handheld devices to screens for students to see from anywhere in the room. They can also give pupils access to the tablets to collaborate in real time.
The benefits of the new technology in the classroom were noticeable immediately.
Securing Digital Displays in Government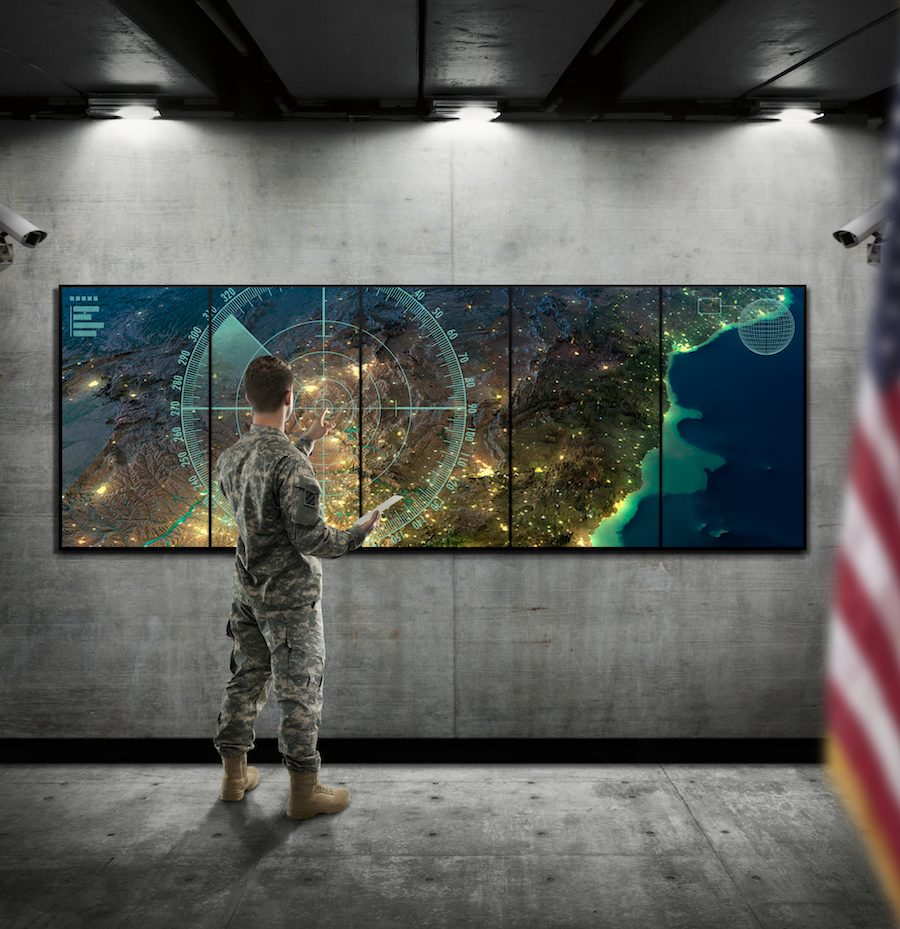 Learn how security, compliance and collaboration drive digital signage decisions across government agencies. Download Now
"Those two [technologies] are able to talk well back and forth and stay connected," said Dave Zeller, the school district's supervisor of site support. "They have digital inking, so teachers can take whatever page they want to work with, and they can circle, highlight, annotate. They can take a blank page and do a problem [together]."
The in-class displays serve a larger purpose than just projector replacement technology.
"Manatee County School District was the perfect environment for the UDTConnect solution," said Danny Rodriguez, chief technology officer of UDTConnect. "The UDTConnect collaboration provides digital signage, and when activated can provide emergency notification and lockdown instructions to help keep faculty, staff and students safe."
Equipping Digital Natives
The display and tablet connection in the school district is more than bells and whistles. Teachers are now creating their own content on the Galaxy Tab A devices and meeting their students — digital natives — where they learn most comfortably.
"It adds another dimension to classroom teaching," said Zeller. "[Teachers] can use content they build from the MagicINFO server, which they can quickly change, and then they can go to content they have on their laptop, use that, and then maybe go to live TV."
Today's students benefit from multiple forms of media and learning through a variety of technologies. Manatee County School District has placed itself ahead of the curve, helping students and faculty alike embrace the future of classroom instruction.
How did Manatee County, UDT and Samsung successfully outfit classrooms with displays and tablets? Read the full case study to find out. Then, get your free, complete guide to a digital signage rollout.