By some estimates, 80 percent of the U.S. truck fleet has yet to comply with the final phase of the Federal Motor Carrier Safety Association's ELD rule. Effective December 16, 2019, it requires all drivers and carriers to use self-certified electronic logging devices (ELDs) that are registered with the Federal Motor Carrier Safety Administration (FMCSA).
If you are not yet in ELD compliance, you could be risking your company's competitive edge. Not only are you giving your competitors a head start in digital transformation, you might be creating opportunities for them to take work — and even drivers — away from you, because they can run a more efficient and sophisticated business.
The best move to protect your business is to implement a platform-based ELD solution as soon as possible. Mobile platforms are more than mere tools for hours of service (HOS) compliance. They are powerful, versatile computers that can keep tabs on driver safety by giving a more detailed look at what drivers are doing, how they're operating the vehicle and where they are at any given moment. Beyond that, they can help fleet operators optimize routes and communicate with their customers about where their loads are located and when a truck might arrive — and do it in real time.

Given the potential they deliver, Samsung tablets and phones are innovative additions to your technology toolset that can make your business smarter and more competitive. Unlike the camera-based Automatic On-Board Recording Device (AOBRD) system that can keep you in compliance until December, tablet- or phone-based ELD solutions attach to a commercial motor vehicle's diagnostic port to synchronize with the engine and record HOS electronically, eliminating the need for a paper logbook. It can open doors for further innovation, and can effectively future-proof your fleet — helping you meet compliance as time goes on.
Why ELDs Are Better Than AOBRDs for Fleet Telematics
Because the FMCSA has required AOBRDs for more than 30 years, the technology is familiar, but limited. ELDs are capable of handling significantly more information, and doing so more accurately.
An AOBRD is hardware that connects to the engine to record a driver's HOS, but it records and displays less data than an ELD. An ELD is also hardware, and though similar in function, it connects to a vehicle's engine control module to more accurately record driver and vehicle data with customizable software.
Both AOBRDs and ELDs record the date and time, engine hours, vehicle miles and locations, but ELDs also provide identifying information about the driver, motor carrier and vehicle — including duty status, log-ins and -outs, engine ons and offs, and malfunctions. AOBRDs record location status during each change of duty and can also be entered manually. Comparatively, ELDs automatically log the location data — accurate within one mile of on-duty driving — not only during a change of duty but every 60 minutes while driving, when the engine is turned on or off, and at the beginning or end of yard moves.
ELDs on Mobile Platforms Make a Good Solution Better
Beyond ELD compliance, mobile platforms can load a wide variety of fleet-specific navigation and telematics software: from GPS and route optimization to dispatch, maintenance reporting and more. Solutions like these are essential to reduce risk, optimize driving efficiency, improve mileage, reduce vehicle downtime and provide operational visibility to customers.
ELD solutions can improve the accuracy and efficiency of the otherwise manual — and laborious — process of filling out the federal government forms that keep them in compliance. Rugged tablets such as the Samsung Galaxy Tab Active2 or the Galaxy Tab Active Pro, for example, enable drivers to easily map and log journey times while automating and streamlining their reporting processes, which helps reduce the risk of noncompliance. Plus, their rugged form factor ensures they're well protected from the bumps, shocks and jostles of life on the road.
Increase Fleet Efficiencies With In-Cab Technology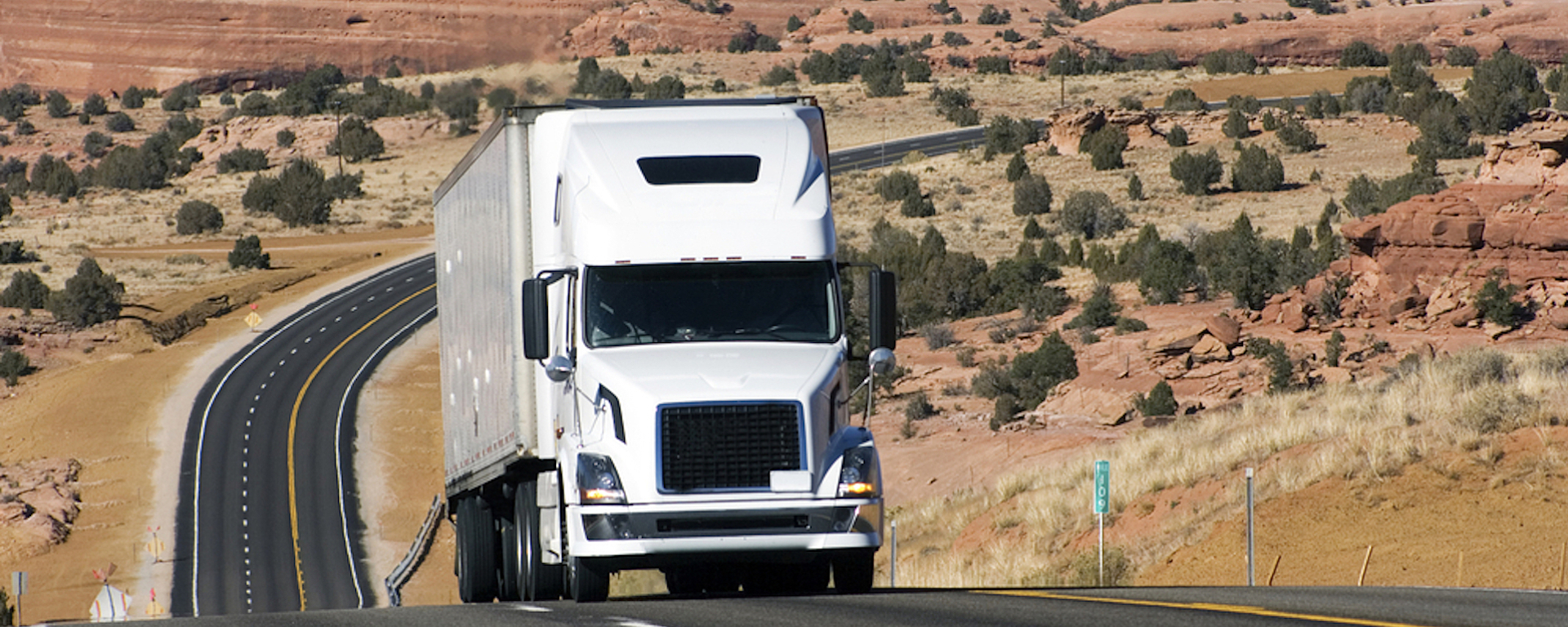 Learn how an ELD on a mobile platform reduces operating costs and improves driver retention. Download Now
Samsung ELDs are protected by the Knox security platform, which is baked into the device architecture from the chip up, protecting sensitive company data and ensuring the tablets are only used for the right purposes, by the right people.
Because unscheduled maintenance issues can lead to breakdowns and downtime that add to operational expenses, fleets also stand to gain from software that helps them take a proactive approach. ELD software not only tracks performance and engine efficiency in real time, it can relay real-time maintenance alerts to fleet managers, giving them exact diagnostic codes that will help them keep trucks on the road by solving problems before they happen.
There are different software solutions that can be customized based on the individual needs of a fleet. Omnitracs, for example, lets drivers easily add or remove stops from their GPS navigation. And when they need to electronically log their hours, it's as easy as toggling between navigation and HOS apps, much like a smartphone.
Even better for drivers, they can toggle between their work and personal lives using the same ELD, and do it without compromising the security of the fleet.
Simpler Technology Means Happier Drivers
Operations made seamless with the help of a Samsung mobile platform can also help fleets recruit and retain drivers, many of whom already use tablets and smartphones and are familiar with how they operate. With the America Trucking Association projecting a shortfall of 175,000 drivers by 2026, fleets that use technology — especially familiar technology like Samsung Galaxy smartphones and tablets — are better positioned to attract the next generation of younger, more technologically savvy drivers. Just like they do in consumer life, drivers want the ability to use a single device to complete their daily work activities — whether it's recording their daily service hours, communicating with dispatch, or capturing customers' signatures.
Like drivers, many freight customers prefer to work with fleets that run their operations with the best in professionalism and business efficiency. The sooner you outfit your vehicles with versatile, Android-based Samsung tablets, the sooner you can begin providing more efficient service and a more favorable work environment, while reducing your operational costs.
See what connected fleet solutions are available to help you meet company and driver needs, and read our free white paper to learn how you can use mobile innovations to enhance fleet performance.