Magellan GPS has spent decades helping truck drivers and city workers navigate their way from one job site to the next. But with the changes brought by the pandemic, enterprises and city governments aren't the only businesses with fleets to manage. In 2020, 42 percent of restaurants started making deliveries, according to Rewards Network, and 31 percent plan to continue investing in the service. Retailers, pharmacies and other small and mid-sized businesses (SMBs) have also added delivery options, and now those businesses need fleet navigation solutions, too.
Enter Magellan DeliveryComplete and Magellan Fleet Navigation — two solutions designed to help SMBs meet customers' expectations for prompt delivery.
"SMBs have traditionally been underserved by solutions providers, but the COVID-19 pandemic has driven such a rapid increase in online ordering and deliveries that we see a great opportunity to work with these companies," says Ted Lee, Magellan's head of business and product innovation. "With these two solutions, fleet managers will have a full delivery suite at their fingertips, from the planning and optimization of stops to powerful back-office tools, to help execute the best and safest deliveries possible."
How do these solutions work, and how can they help businesses streamline their delivery services?
From consumer devices to navigation software
Magellan started out as a private company in aerospace but quickly became a pioneer in consumer GPS navigation. In 1989, the company introduced the world's first commercial handheld GPS receiver, the Magellan NAV 1000, which was mainly used for marine and hiking purposes. Over the years, as GPS became more accurate and affordable, Magellan evolved its GPS technology into navigation systems with turn-by-turn directions for autos, RVs, outdoor and fitness enthusiasts, and eventually, commercial fleets.
Shop special offers
Find out about offers on the latest Samsung technology.
see deals
Speak to a solutions expert
Get expert advice from a solutions consultant.
Talk to an expert
"Navigation software started to emerge by early 2000, which allowed GPS to find helpful points of interest near you (such as restaurants and gas stations) and help to navigate to them," Lee explains. "Today we live in a digital world and no longer need paper maps. People and businesses now depend on GPS and digital mapping to help us navigate to places and provide real-time traffic information."
People and businesses also now depend on smartphones and tablets to get that information, not separate GPS devices. So, Magellan built navigation apps for consumers and, in recent years, sophisticated enterprise mapping systems that can be integrated with in-cab technology and back-office systems for commercial fleets — and for companies of any size.
How Magellan works for SMBs
Over the past five years, Magellan has deployed fleet navigation systems for large companies and governments around the world. Now, they're offering smaller companies the same expertise and capabilities with Magellan Fleet Navigation and Magellan DeliveryComplete.
"Before our routing solution, most small fleets were using GPS as more of a mapping tool and navigating from place to place," says Lee. "With Fleet Navigation and DeliveryComplete, fleet managers can preplan a route for each driver, monitor their progress in real time, and ensure each stop is completed on time without deviations, which is more efficient, secure and cost-effective."
Because these solutions are offered on tablets and smartphones, they can easily be integrated with ordering apps, dispatch systems, messaging systems and other back-office technology for even greater efficiencies and ease of use.
"We can take the dispatch system that's currently in place and execute route planning on top of it, so any dispatch system inputs flow into our system, and data from our system flows back into the dispatch system, ensuring every stop has been recorded and every delivery has been tracked. The back office and drivers can see where they are and ensure no stops are missed, which is above and beyond the turn-by-turn directions you receive with competing navigation solutions."
Big benefits for small businesses
With Magellan GPS solutions, drivers log into the app and know exactly where to go. Meanwhile, their managers know exactly where they are and which deliveries they've completed, and can reroute them in real time when necessary.
"The biggest benefit of our solution is that it keeps drivers on track with no deviations," says Lee. "That keeps the driver safer, and it saves companies time, money and fuel. And, of course, fewer missed deliveries means happier customers."
Increase fleet efficiencies with in-cab technology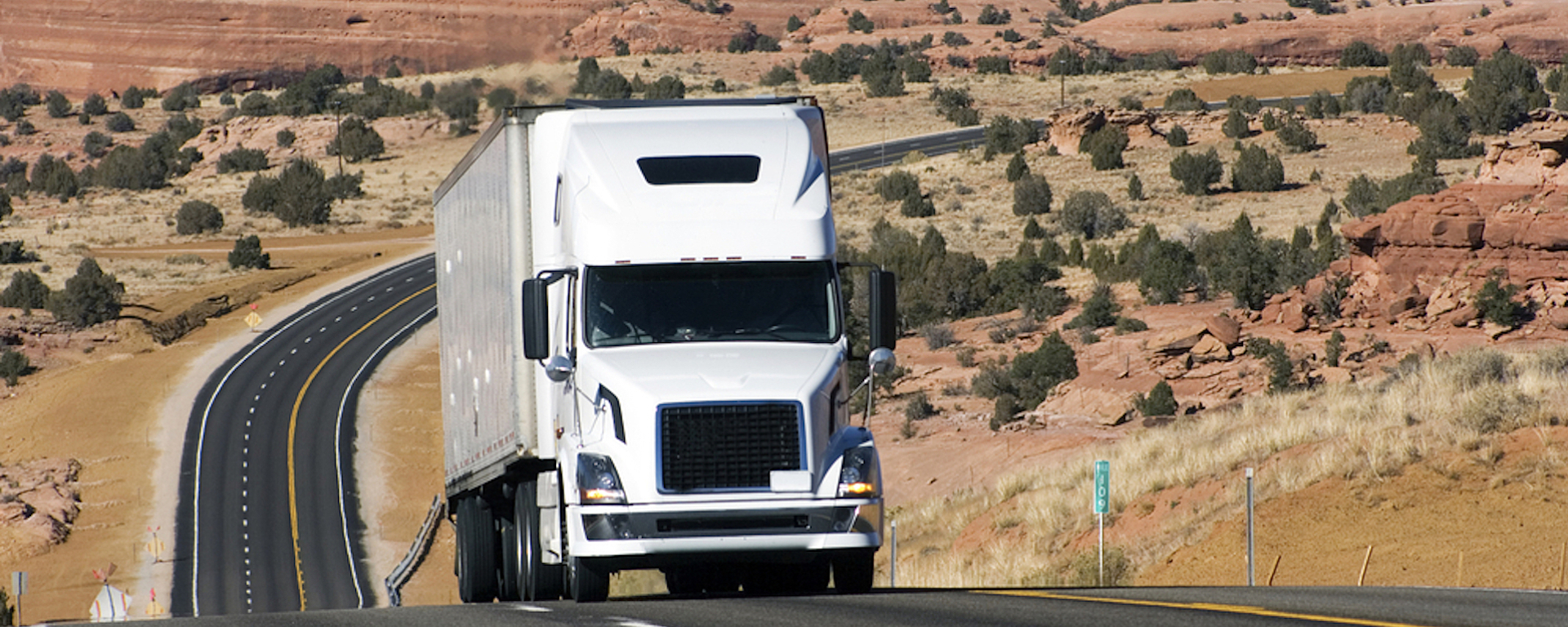 Learnhow an ELD on a mobile platform reduces operating costs and improves driver retention. Download Now
Another advantage, especially during the age of COVID, is the simplicity of the solution and its user interface.
"With social distance requirements, stores having very limited capacity and the huge increase in online ordering, retail delivery fleets have been stretched to their limits, particularly during the holiday season. With our solutions, temporary and new drivers get up to speed with new routes quickly, cutting down on potential missed stops or deliveries and keeping routes and fuel costs locked in to make the least amount of stops possible while getting every package where it needs to go. It's the streamlined delivery solution fleet managers have been looking for."
Getting started with Magellan GPS
For a quick and easy-to-configure setup, Magellan deploys the solutions via a public-hosted Amazon Cloud. Businesses with highly sensitive data can opt for a private-cloud deployment, where Magellan hosts the solutions in a private account or server. Either way, Magellan's team helps the new customer set up and test the system, train staff to use it and finally deploy the solution.
Lee says the solution will only improve with time. After spending the last several years focused on routing, his team is now working on route optimization for efficiency and the integration of video cameras for safety.
Discover more essential apps to empower your growing business — explore exclusive business pricing, financing and trade-in options and other deals on everything from phones and tablets to monitors and memory.