The way we work and live has changed dramatically over the past 10 years. For consumers, it's brought a new level of convenience, access and speed of service. But for business, it can be tough to keep up with the rapid changes.
I spoke with Taher Behbehani, the head of Samsung's multibillion dollar B2B division about what business leaders can do, not just to keep their heads above water, but to thrive and grow in the mobile era. Keep reading for excerpts from our conversation, or watch the Q&A video above.
How the Workforce Is Embracing Mobility
Natalie: Taher, how is the workforce changing?
Taher: The demographics of the workforce are changing really rapidly. Generation Y is now 30 percent of the workforce and Generation Z is entering the workforce. They use their mobile phones 10 hours a day. This new generation doesn't want to work in some old-fashioned office space.
They want to work in a place that's fun, open and high tech. That's why you actually see a lot of change in the way people work. The number of coworking spaces has increased by about 240 percent over the past three years. And now, people work at home, so there's a lot of change going on.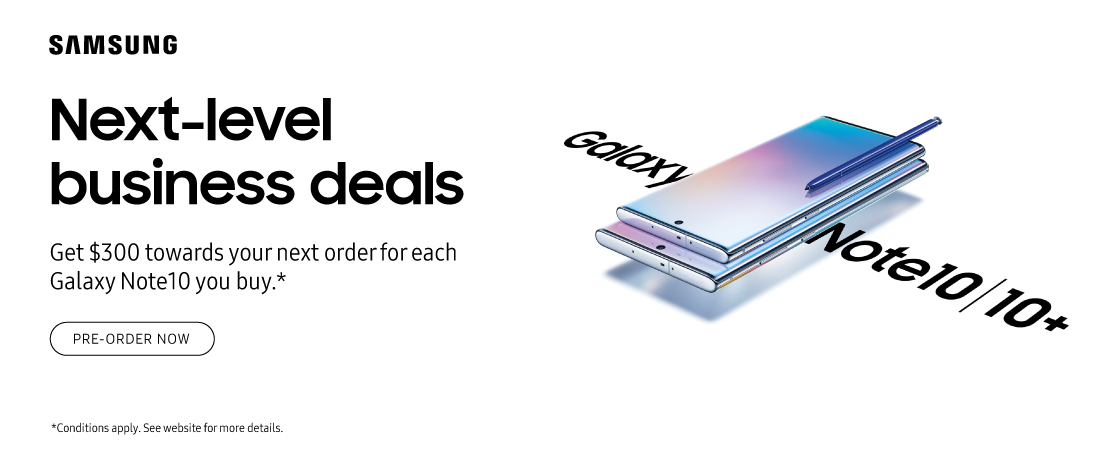 Natalie: Looking beyond where we work, I think there's also massive change in expectations around how we work. Do you think businesses are keeping up?
Taher: The short answer is no. That's because it's really hard to take the new technology and bring it into workspaces and deploy it. Many businesses are working in the old IT paradigm. It's really hard for companies to manage all of this.
They have old technology, but what they really need is to go to a mobile environment. It's easier for the person using it and it's easier for the IT manager as well.
Natalie: How can businesses get ahead of the curve in today's mobile-first world?
Taher: Businesses should provide their employees with the latest and best technology that's practiced for running an operation. For example, take the Galaxy Note10. It's got the S Pen, which is very effective. I take a lot of notes. The S Pen takes my handwriting and converts it to text.
Also the Galaxy Note10 has up to one terabyte of storage, which means you can store all your files and documents on it, and when you travel, you have them at your fingertips. The Note10 also runs Samsung DeX. You can basically take your office, put it in your pocket and go. DeX functionality added to the Note10 means it's safer. You don't have to have multiple devices in a work environment. And, overall, it's more cost effective.
How Samsung's Partnership With Microsoft Will Drive Business Productivity
Natalie: What's so special about the Microsoft announcement?
Taher: We've partnered really closely with Microsoft. All of the apps are preloaded on the device. We have single sign-on, so you can log in to one app in Microsoft and have access to all of the Microsoft apps. It also includes OneDrive. I can use it to store files — in fact, not only on my Note10, but across my tablet and my PC.
What's the Best Phone for Your Business?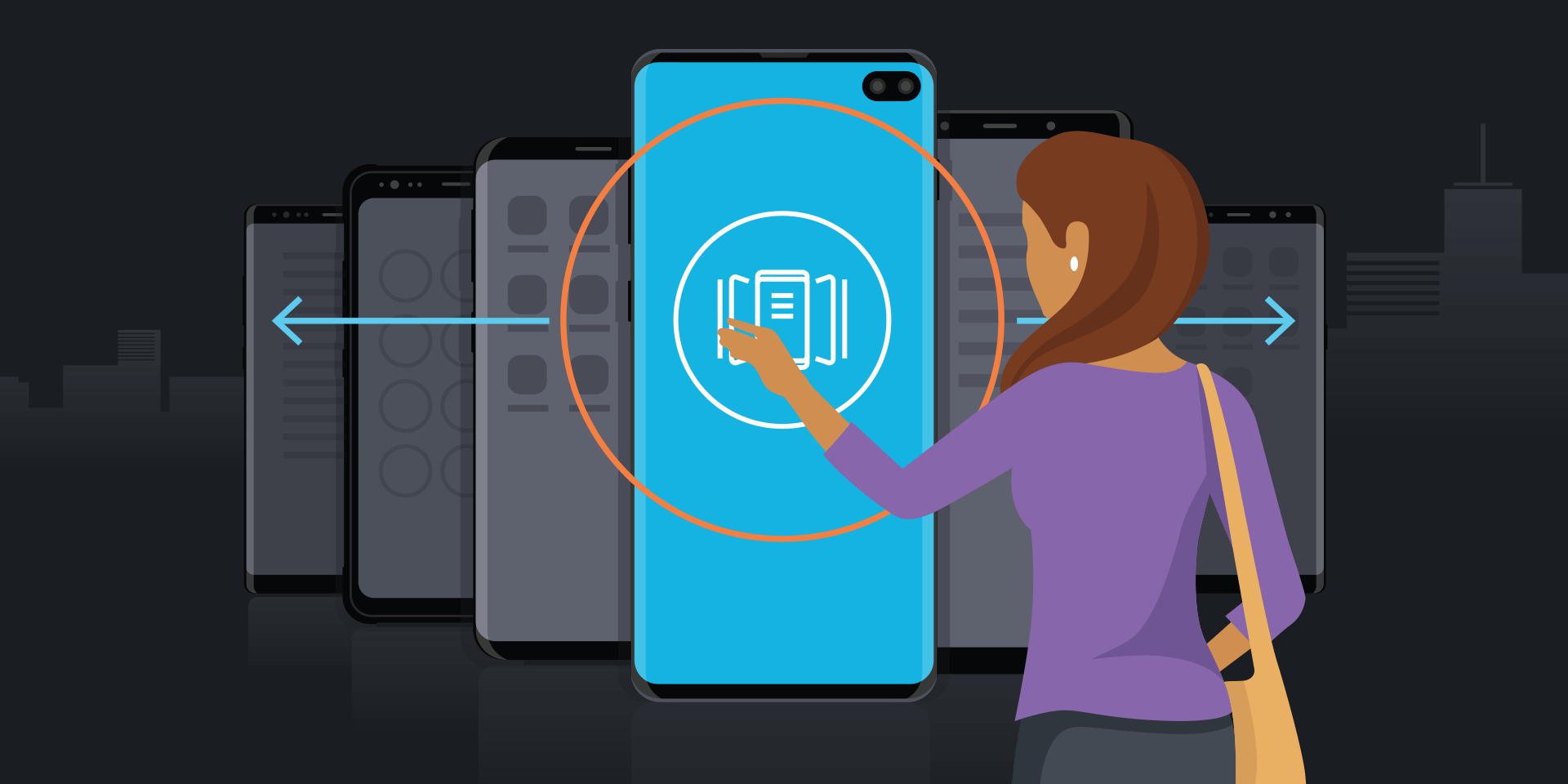 Discover the smartphone most tailored to your business needs. Download Now
Let me give you an example: Let's assume you have a large file that you want to edit. You don't have to log on to your PC to edit that. You actually can go on your Note10, sign in, use your pen and edit as you wish.
The Galaxy Note10 is not about being a device only. It's actually about being a mobility platform — which means that we bundle applications and solutions for the work environment. These enable businesses to run their workflows, be more productive, communicate better — and lets the business connect their employees in a very effective and efficient manner.
We have applications for the healthcare industry, for manufacturing, retail and transportation. We've worked with premiere, marquee brand names in each of these verticals.
And let's remember the developer community. We're going to increase our engagement with them. We want them to help us create more solutions around our mobility platform for different verticals, to make sure this mobility platform becomes a viable technology platform and is future-proofed.
Why 5G Is the Next Big Change in Mobile
Natalie: Change brought by mobile is not over yet. What's the next big change to come?
Taher: We are on the cusp of a massive change with 5G. Think of it as a whole new generation of internet and connected devices. We are using 5G. Applications that use 5G run in a way that, frankly, you and I haven't experienced before. In areas where you have 5G deployed, users tell us that they now do things they were not able to do before.
5G is not just about faster speeds. It actually helps us redefine how we work. Our workflows, our processes — we're now able to run applications that change our entire effectiveness and efficiency as we serve our customers. Gone are the days that you have to walk into a space and beg for the Wi-Fi password, because you have fiber attached to the device.
In video conferencing, the experience is incredible. You have ultra-high definition video. You can actually see the expression of the other person speaking. You feel like you're in the room, and the entire collaborative environment of the room changes.
Learn more about the productivity-boosting benefits of the Galaxy Note10.