Although mobile device onboarding has been greatly simplified over the years, every mobile admin still faces some stubborn challenges: keeping OS versions consistently updated, securely unlocking new device and app features, and — in larger organizations — configuring hundreds or even thousands of mobile devices and getting them into the hands of employees ASAP.
Now MobileIron and Samsung are combining their mobile innovation leadership to help customers alleviate those Android onboarding pains so admins can stay focused on more strategic IT tasks.
As we announced earlier this year, MobileIron support for OEMConfig speeds enterprise access to new Samsung platform features. This means customers can unpack even more capabilities from MobileIron and Samsung and use them to solve these ongoing device management challenges.
1. Streamline Management of the Mobile Fleet
Samsung keeps taking the mobile device experience — and enterprise productivity — to the next level. Consider how the Samsung DeX platform has ramped up mobile-powered desktop computing by allowing users to connect their mobile devices to a monitor and use it like a PC.
Customizing Wearables in the Workplace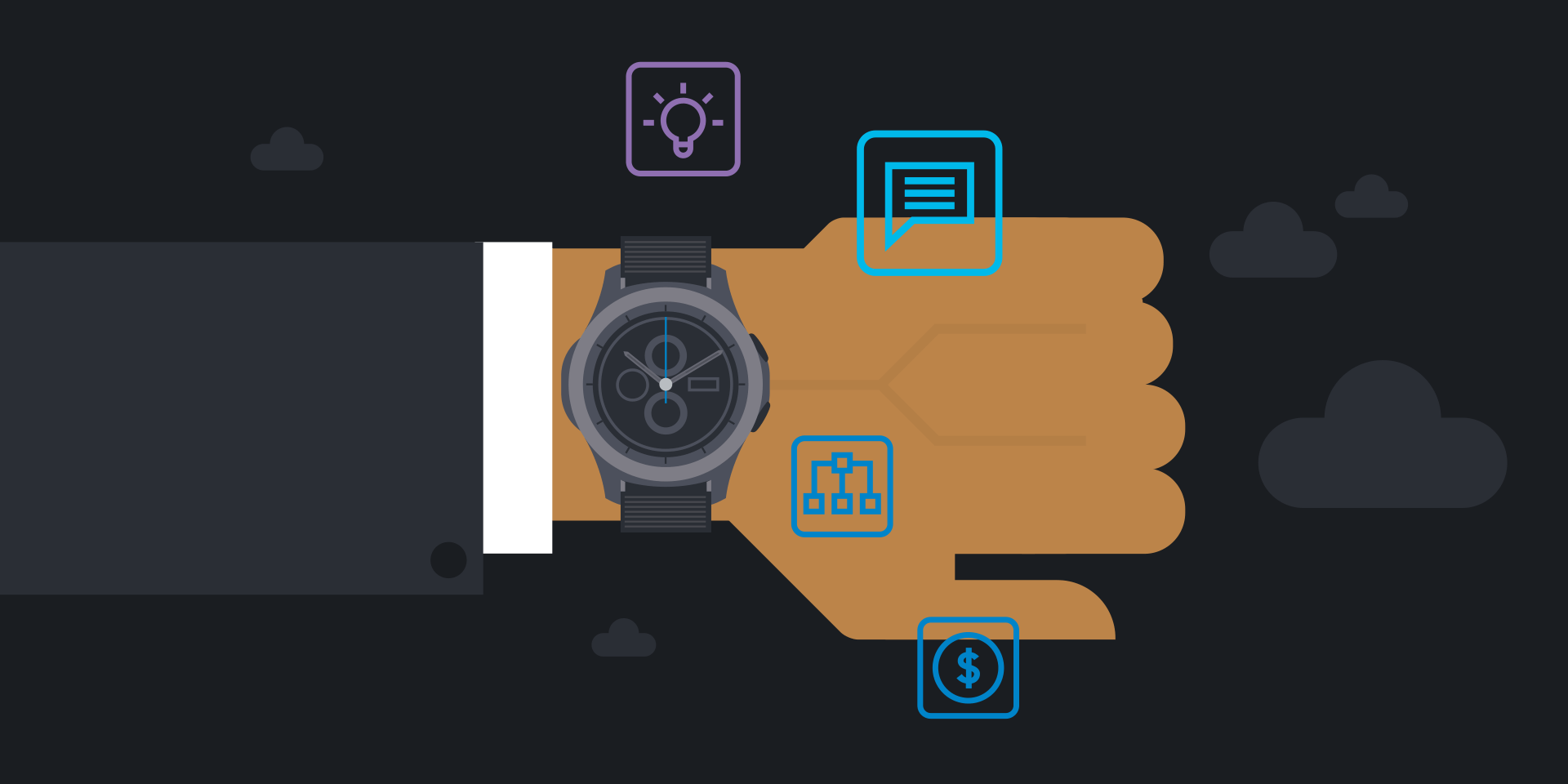 Learn how to develop new and innovative wearable apps tailored precisely to your business needs. Download Now
Customers can now use the MobileIron console to control and customize the end-user experience when the Samsung Galaxy Note10 is used like a PC in DeX mode. Capabilities like this are truly transforming enterprise workspaces, but are only possible when these devices are securely managed as part of a unified endpoint management (UEM) platform like MobileIron. This is just one example of how our partnership empowers customers to take advantage of next-gen mobility while enabling comprehensive device, application and security management across the entire device life cycle, from onboarding to retirement.
2. Accelerate Device Onboarding
Let's be honest: Setting up mobile devices and getting them to enterprise users wherever they work is a daunting task for any IT organization. Now, with Knox Mobile Enrollment (KME), IT can ship a device directly to the user and automatically enroll it in UEM. No complicated or time-consuming user interaction is required; they simply power on the device and walk through a few simple steps to get the configurations and applications they need right out of the box.
3. Enable Zero-Day Security and Knox Platform Capabilities
MobileIron and Samsung now make it even easier to support the latest and greatest KPE capabilities as soon as they are commercially available on Samsung devices. Customers can use the Knox Service Plugin (KSP) to access the new Android standard called OEMConfig. OEMConfig is a framework that leverages Android-managed configurations and allows a vendor like Samsung to customize platform-specific features on the device and deliver it through UEM as a managed app. This capability enables UEM vendors to provide zero-day support for a broad range of security and hardware controls without having to generate customized implementations.
MobileIron fully supports OEMConfig and the KSP on the Galaxy Note10, which allows customers to instantly access the latest security and productivity features when the device in enrolled in MobileIron UEM. This is especially good news for our joint customers who require classified data on the device to be protected with two separate layers of encryption using different encryption algorithms. They can now start using their new Note10 devices for classified and unclassified use by enrolling the device in MobileIron and leveraging the KSP from the MobileIron console. This allows them to unlock the DualDAR capability in the KPE to ensure the security of classified data on the device meets regulatory requirements.
4. Keep OS Versions Up to Date
One of the biggest IT headaches is ensuring devices across the entire mobile fleet are all running the latest OS versions and security patches. This critical task is now easier thanks to Knox Enterprise Firmware Over the Air (E-FOTA), which allows admins to remotely control and enforce OS upgrades on every device across the mobile fleet. Knox E-FOTA is managed through a policy that can be configured and distributed through the MobileIron UEM platform.
To learn more about how MobileIron and Samsung are helping IT unleash exciting new mobile capabilities, see the OEMConfig announcement here.