In the modern workforce, virtually every new hire brings their own smartphone with them when they come on board. If they're a good fit, you get the perfect hire plus the perfect device for keeping them connected to the office in an increasingly mobile working world.
It seems like a match made in heaven — allowing employers to save on device acquisition and carrier connectivity costs, and employees to work with a phone they're already comfortable using. Called Bring Your Own Device (BYOD), this approach to mobile enablement has gained popularity throughout much of corporate America over the past decade. But does adopting a BYOD policy actually save money?
A comprehensive study from Oxford Economics, commissioned by Samsung, shows that when all the direct and indirect costs and benefits are considered, BYOD often doesn't make financial sense. To develop the study and accompanying mobile cost calculator, Oxford Economics surveyed over 500 senior IT and business leaders across a cross-section of industries, asking how they handle mobile enablement, how much they are spending and what business benefits they're achieving.
The results show that for most organizations, adopting BYOD results in only modest savings in the total cost of mobile enablement. More significantly, enterprises adopting blanket BYOD policies reported obtaining the least business value from mobile, when looking at areas like collaboration and communication and access to work-critical information.
Beyond Mobile Acquisition Costs
As any IT professional involved in mobile device management knows, there's much more to enterprise mobility than just buying phones and negotiating a cellular voice and data plan. From the device setup, configuration and security updates, to application management and ongoing support, managing mobile requires significant resources. Enterprises have large teams of internal and outside IT staff supporting their mobile programs.
Build a BYOD Plan for Your Business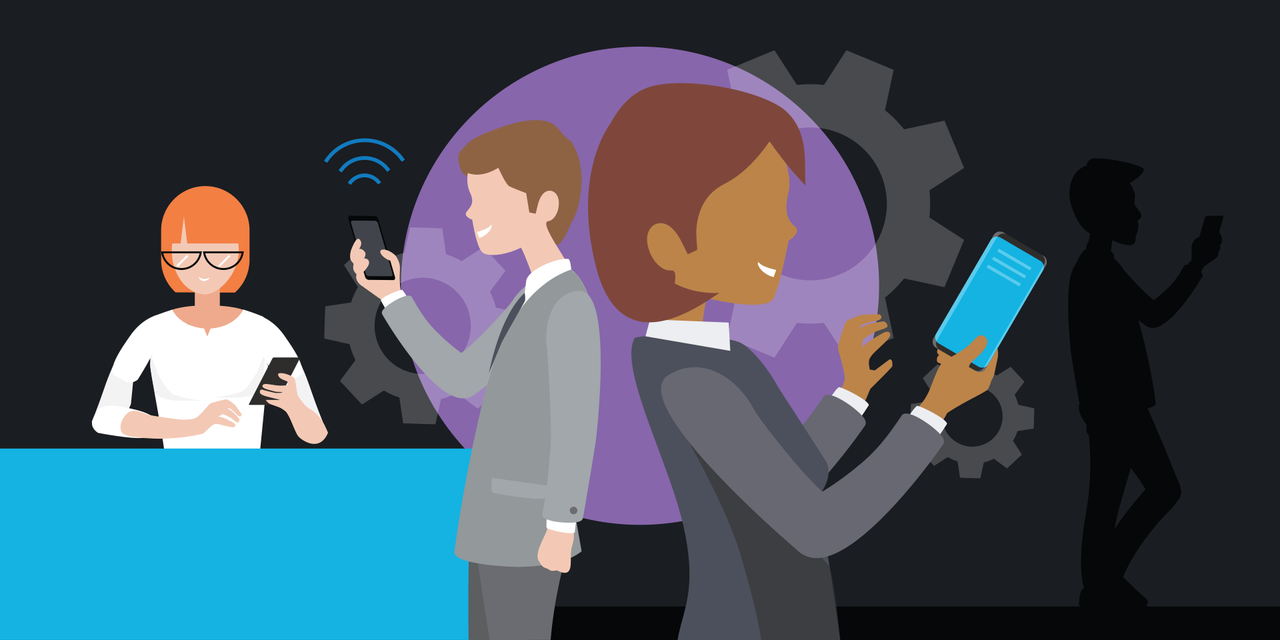 Get our comprehensive guide and template for developing a BYOD policy tailored to your organization. Download Now
The Oxford Economics study quantified the total investment made by businesses in terms of in-house human resources, outsourced support costs and enterprise mobility management (EMM) software, estimating that it represented 32 to 34 percent of total program costs for a 10,000-employee enterprise, or up to 45 percent of costs for a 500-employee business.
Interestingly, these combined staffing and software costs remained almost the same for businesses adopting BYOD policies as it was for those issuing corporate smartphones to their employees. Just because the organization doesn't purchase the devices doesn't mean that it will not need to manage and secure them.
BYOD and the Mobile Stipend
By far the largest investment for organizations issuing smartphones to employees is the monthly recurring cost of cellular voice and data plans. These represent 55 percent of total costs for a 10,000-employee enterprise. However, the Oxford Economics study found that organizations operating a BYOD policy are taking on similar monthly costs in the form of mobile stipends paid to employees.
The survey found the average monthly stipend to be more than $36 per employee, which is in some cases higher than the enterprise-level cellular connectivity agreements negotiated with carriers. It also showed BYOD organizations have taken on a greater share of their employees' costs over the last few years, suggesting an increased acceptance that smartphones are core business tools.
A BYOD Policy Can Indirectly Hamper Efficiency
Arguably the most important statistic uncovered by Oxford Economics is also one of the most basic: how positive IT and business leaders are with the value they are getting from mobile.
The firm found that organizations relying entirely on employees bringing their own devices are seeing the least value across virtually every metric. They reported lower satisfaction with mobile as an enabler for collaboration, as a tool for accessing work-critical information and for performing everyday business responsibilities quickly.
A Strategic Approach to Mobile Enablement
Interestingly, the organizations reporting the greatest value from mobile phones were not those who chose to provide devices to every employee. The study found only 17 percent of organizations provide phones to every full-time employee, and these were generally smaller businesses.
Instead, the clear leaders in the Oxford Economics analysis were those who took a nuanced approach, identifying groups of employees for whom mobile was most critical and issuing corporate smartphones to them, while allowing others to utilize their own devices. In particular, organizations who stated they provided phones to 20 percent or more of employees reported significantly greater satisfaction and value across the board.
An organization doesn't have to be at the very beginning of its mobile rollout to consider these insights important in shaping their future decisions. Every IT and business leader should consider their approach to mobile in its totality, looking beyond the upfront savings from BYOD to the strategic value that effective use of mobile can deliver.
Download the Oxford Economics report for more charts and data, or use our mobile cost calculator to compare your investment with the industry averages.