Mobile devices and apps offer businesses big opportunities to boost productivity and collaboration, but they also bring big security responsibilities — for both end users and IT administrators. With more mobile devices accessing the corporate network, there are more endpoints to protect — and more work to do in deploying and managing them.
Companies need to educate their employees about the importance of keeping their mobile devices safe with regular security updates — on both employee-owned and corporate-owned devices. Smartphones and tablets with enterprise-focused features like the Galaxy S21 5G and Galaxy Tab Active3 Enterprise Editions include the defense-grade security features you need to keep your sensitive corporate data out of the wrong hands.
Evolving cybersecurity threats
In the continued game of cat-and-mouse between the security industry and cyberattackers, both sides' techniques are ever-evolving. Security engineers and developers are constantly analyzing emerging threats and developing new technology to ward off malware.
How to build an effective incident response plan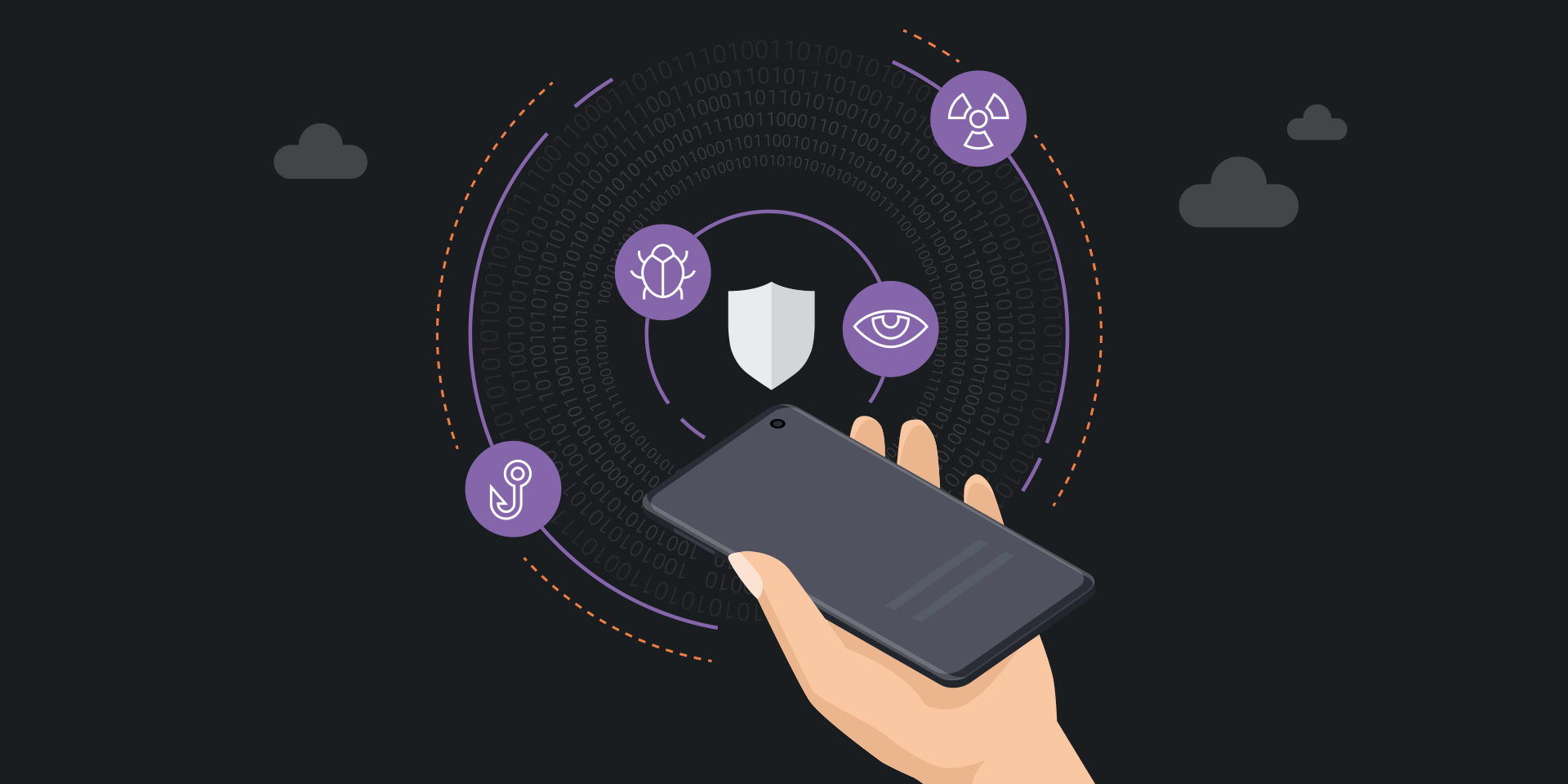 Get this free guide on how to respond to mobile security breaches — or thwart them altogether. Download Now
Ransomware has become a popular trend among cyberattackers looking to monetize their online activity. Though desktop versions of ransomware are still evolving, hackers are now focusing on ransomware designed specifically to infiltrate smartphones by convincing users to download malicious apps that then take control of the device.
What can be done?
A major part of any security plan is education, ensuring that end users are aware of the type of threats they could encounter and what information these threats could compromise.
As you educate your employees on your security protocols, ensure that security updates and patches are installed regularly and promptly after release. Closing off as many vulnerabilities as possible shrinks the available attack surface — which is key to preventing unauthorized users from accessing your private data. As you evaluate your smartphone device options, consider their supporting security software.
Google issues security patches for its Android operating system (OS) on a monthly basis, ensuring that any new vulnerabilities in the platform are addressed. These security updates don't add any functionality, but in the background, they ensure your phone — and the networks it connects to — are protected from intruders.
While Android releases these updates monthly, not all manufacturers provide such regular updates. Each manufacturer of Android devices makes modifications to the standard OS that runs on their devices.
What is Samsung's approach?
Samsung has invested heavily in the security of its Android smartphones and tablets, as exhibited by the Knox platform and solution suite. Samsung mobile devices also come with monthly security updates that include Android's latest patches as well as Samsung-specific updates.
For older devices, some manufacturers curtail security updates after just two years. Because enterprises often acquire devices a year after their initial market availability, these curtailed updates effectively reduce the secure life of the device to just one year.
With Enterprise Edition smartphones, Samsung has committed to five years of guaranteed security maintenance releases, from the date of a device's first availability. You can be sure your devices will continue to receive critical updates, which will extend your devices' replacement life cycle and maximize your return on investment.
Enterprise Edition devices also include a free year of Knox Suite, Samsung's end-to-end mobile toolkit for deploying, managing and securing your devices. Within the solution set, Knox Platform for Enterprise (KPE) gives IT a broad spectrum of capabilities for data protection, customization and management.
Knox Suite also includes Knox E-FOTA, a tool that IT managers can use to schedule software updates and push them over the air. This keeps employees from missing updates and lets updates occur off of peak business hours.
How to check the security patch level
On Android smartphones, your employees can proactively check the status of their security updates in Settings, in the About Phone section. Here, they can select Android Patch Security Level to see the most recently applied update. And on Samsung devices, they'll get additional information about their device's Security Enhancements for Android and its version of Samsung Knox.
By educating employees about this feature, IT decision makers can develop a security plan that gets the end user involved. Supported by a multilayered enterprise management system, your IT team can keep employees' smartphones and tablets consistently up to date — deterring potential cyberattacks and keeping corporate data safe and sound.
Find the right smartphone for your business with this free guide. And while working from home remains the norm, see how a personal phone can safely be used for work with intelligent data separation.