From across a range of industries, a unanimous voice has emerged: Workers need a durable smartphone, one that can withstand being dropped. Those working in factories, construction and transportation share this need, as do retail workers and others whose phones suffer the consequences of accidental drops.
Careless handling and on-the-job accidents have made cracked-screen repair a nearly $3 billion-a-year industry in the U.S. Smartphone designers have responded to the challenge by creating rugged devices that can help the enterprise reduce total cost of ownership (TCO), while still delivering the high-end features that drive productivity.
The trend can be seen in the latest of Samsung's durable smartphones: the Galaxy XCover Pro, a well-rounded smartphone that has proven itself in a range of versatility tests to achieve both MIL-STD-810G specification and IP68 certification.
Drop-testing to validate durability
Military-grade testing, or MIL-SPEC, was developed by the Department of Defense to test the survivability of devices that might be used by troops in the harshest conditions. Developers have embraced the standard as a high-water mark for durability in enterprise technology: If it's tough enough for the battlefield, then it ought to make the grade in field service, construction, transportation and other hard-use industries.
Empower your field services team with mobility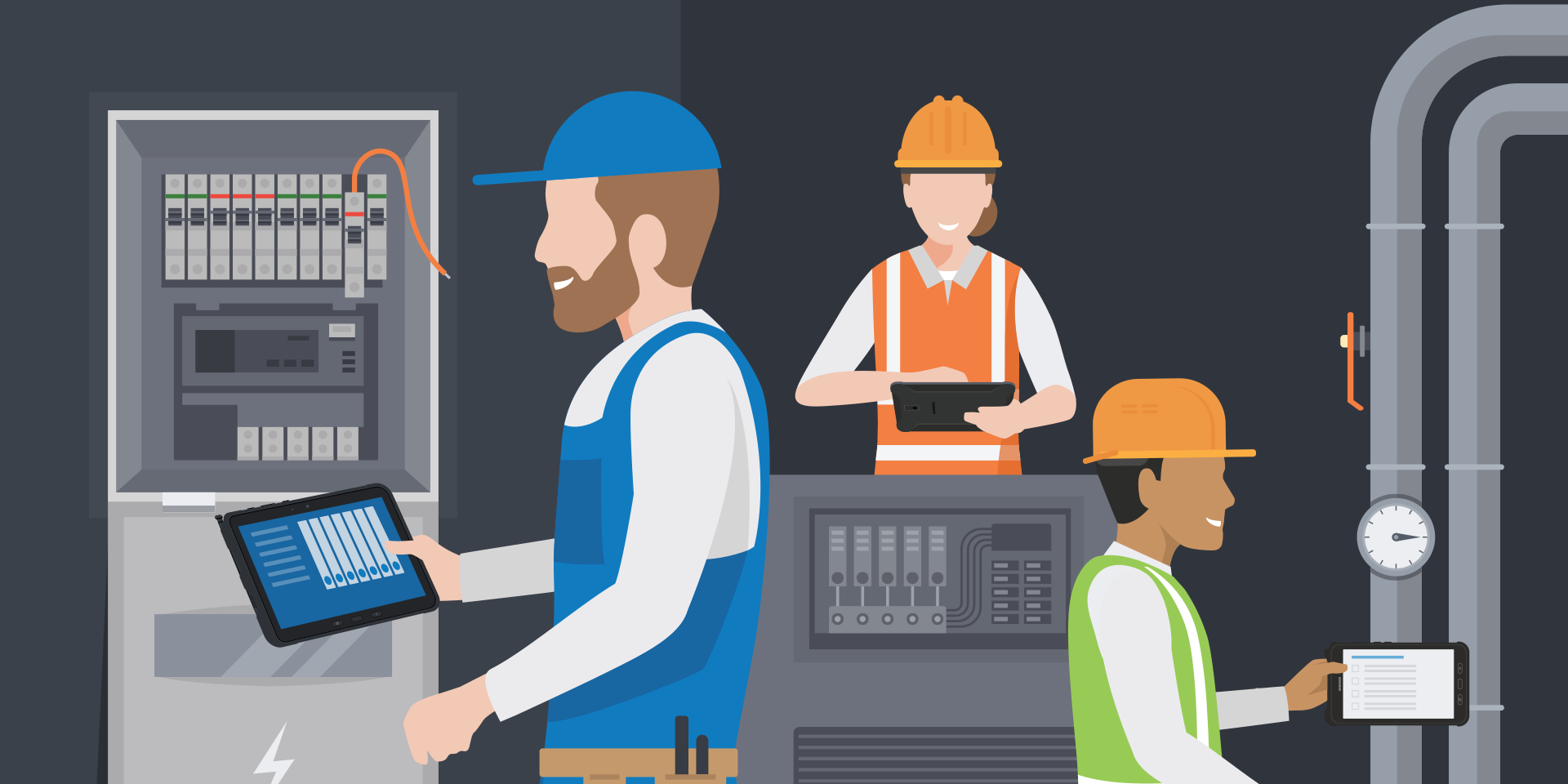 White Paper
Exceed customer expectations with this free guide to improving connectivity in field services. Download Now
Phones meet the MIL-STD-810 standard by undergoing a range of trials, perhaps the most telling of which is the drop test. To investigate the durability of the Galaxy XCover Pro, researchers put the device through a 26-drop trial from 5-ft. The successful outcome of this testing validated the device's suitability for a range of industries in need of a robust mobile solution.
Unique design delivers greater durability
Some very specific technological evolutions have been incorporated into the Galaxy XCover Pro to ensure the phone will live up to the demands of challenging environments such as manufacturing facilities, construction sites, field services, utilities and public safety.
The device's design and build strike an ideal balance of durability and high performance. It features an advanced screen system designed to withstand drops: The edge-to-edge 6.3-in. display delivers superior shatter resistance through its use of Gorilla Glass 5.
For frontline workers who are on the go all day, the XCover Pro offers a long-lasting battery that is user-replaceable in the field, together with durable pogo pins for fast charging and connecting to accessories. Programmable physical buttons and enhanced touch make it convenient to use when wearing gloves.
Rising demand for ruggedized smartphones
Technical specs and test results help illustrate the potential of the latest ruggedized devices, but what does it all mean in practical terms?
For business users, MIL-SPEC toughness means more productivity in the field and lower costs associated with the repair and replacement of broken phones. A field worker caught in a sudden shower doesn't have to worry about their device being ruined. A factory worker can rest assured that heavy vibrations and falling dust won't kill their phone. Retail workers can get through inventory without having to fret over battery life. Microsoft Teams and push-to-talk (PTT) integrations, mPOS capabilities and Samsung Knox security all add to these devices' versatility.
As mobile phone use proliferates in field work, in factories and across the hard-use business landscape, analysts predict a steep rise in demand for rugged smartphones. VDC Research expects shipments of rugged smartphones to top 42 million in 2020.
Demand is also growing because phones themselves are getting smarter. The expanding app ecosystem makes the smartphone an essential tool for mobile workers in every industry.
The latest generation of ruggedized devices ensures users in the toughest conditions will have not only the functionality they desire but also the durability they need.
Learn more about how the Galaxy XCover Pro can support your team in any environment. Or you can download a free guide to matching the right smartphone with your business and employee needs.