A great company name holds weight, and endures over time. It's memorable, recognizable and trustworthy.
But it can't be born overnight. That's why when YESCO Electronics, the LED sign and display manufacturer, was acquired by Samsung, a lot of consideration went into the brand's new name: Prismview, A Samsung Electronics Company.
Merging the new (Prismview) with the established (Samsung), the name evokes trust, something especially important in technology. Samsung's vast resources added to existing expertise and has positioned Prismview to become the world leader in digital signage.
People trust the Samsung brand, and so they trust Prismview. But what is in a name? And what does it bestow on Prismview?

A proven track record
A well-established company has more than just years under its belt, it has years of providing quality services and producing quality products.
One issue people face when purchasing large-scale tech like LED displays is cost. In an effort to save money, they may opt for a cheaper display from a relatively new company that hasn't been around long enough to prove itself. Keeping costs low is important, but budget products can come with long-term problems. If and when the display needs repairs down the line, the question is, will that company still be around to make the necessary fixes or provide the necessary parts?
Founded in 1938, Samsung has a long, proven track record of success building high-quality products that can stand the test of time. In 2018, the company maintained its ranking as one of the top 10 Best Global Brands (#6) in the annual list by Interbrand. Samsung is a globally established company, and customers can confidently trust it will be around for the long-haul. And so will Prismview.
A network of global support
Over the past 25 years, Prismview has installed LED displays around the world. Armed with the elite customer service capabilities of the in-house Network Operations Center (the NOC), Prismview is able to effectively support customers worldwide.
And now, with the added resources of Samsung's global offerings, Prismview is not only able to expand the reach of the NOC, but also provide customers with additional support options. Samsung's global network of operations and support resources have been able to amplify Prismview's worldwide reach, giving customers a higher tier of service.
A legacy of excellence
There's a lot of work that goes into ensuring a product is ready to go to market. Each iteration of a new product has to go through ample rounds of testing and strict checks to meet compliance standards. To do this effectively takes substantial resources and a commitment to excellence that only an established company like Samsung can have.
As part of the Samsung company, these quality assurance checks inform Prismview's processes as well. In order for the Prismview displays to fall under the Samsung name, they have to meet the highest standards.
And Prismview itself has its own legacy of rigorous quality control. With a manufacturing site in Logan, Utah, as opposed to overseas, Prismview is able to consistently ensure the highest quality product for customers. A multitiered approach to guaranteeing a high standard of craftsmanship is a hallmark of Samsung Prismview.
Enhance the buyer's journey with digital signage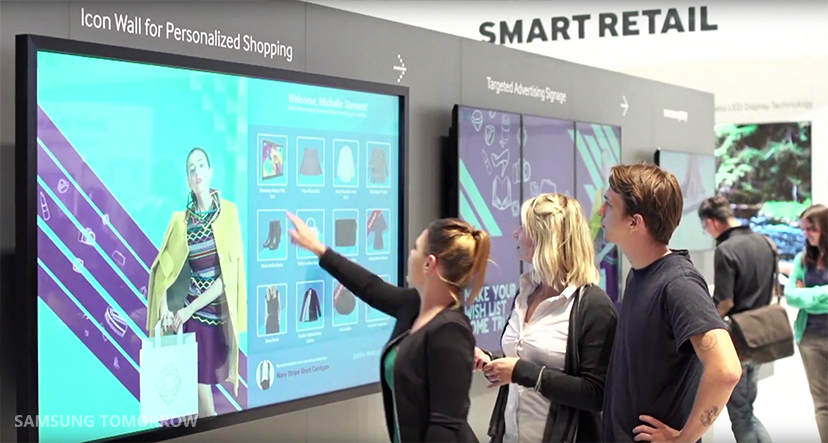 Get your free guide to the what, where and how of digital signage in retail environments. Download Now
A commitment to continued innovation
The best tech companies don't sit on their laurels. They constantly evolve, adapt and innovate across their product offerings. But innovation (and not just a one-time upgrade, but constant improvements) takes substantial resources to continuously invest in research and development.
This is what Samsung is known for, and what the company has proven to do across both consumer and commercial product lines. Prismview capitalizes on this. With newfound resources and a commitment to innovation that is coming from their parent company, Prismview is able to promise cutting-edge technology to their partners for now, and well into the future.
One example of this can be found in Samsung's IF Series display boards. By combining cutting-edge video processing with high dynamic range (HDR) picture refinement, Samsung created the brightest indoor display boards in the industry. With its relationship to Samsung, Prismview engineers have been able to leverage this advanced technology and transform customer experiences.
With Prismview products, customers aren't just getting top-of-the-line LED displays. They're getting a promise of quality, a network of service, and a long-term, committed partner. And thanks to the Samsung name, customers have this assurance well before their new display is installed.
Explore the latest in digital signage from a time-tested brand.