Data center loads are immense, and enterprises need to have the fastest technology available to keep up with growing demand. Many organizations are turning to solid state drive (SSD) storage to improve their data availability and strategies.
How over-provisioning SSDs impacts performance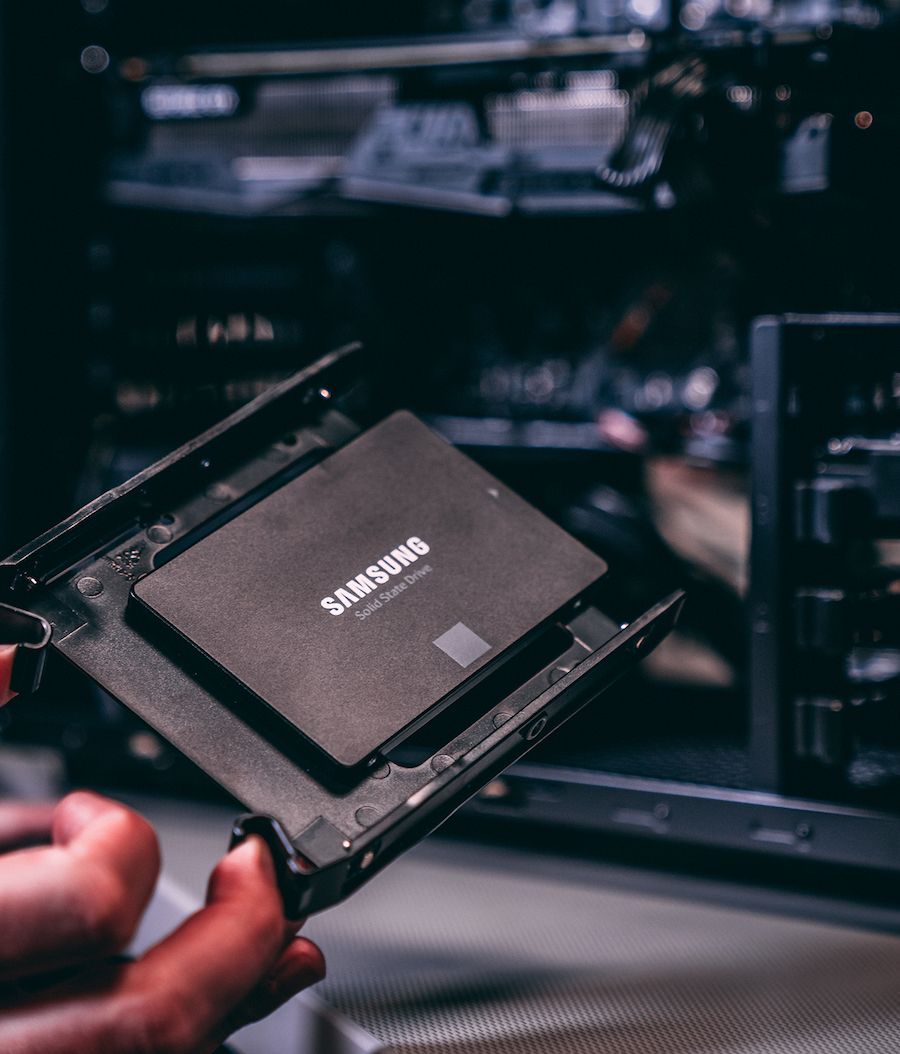 Get your free white paper on how over-provisioning of SSDs can improve memory performance. Download Now
More than vanilla
Samsung has multiple SSD offerings, each with a specific use case in the data center. In deciding which option would fit the needs of your data center, there are several questions you must ask. The most obvious one — how much capacity you'll need — will depend on how much data you have and how much you generate.
You'll also need to think about how often your data is updated — daily, hourly or up to the minute — and the types of applications and use cases that will involve your SSDs. For instance, are you looking for something that can simply handle file and print functions, or something with more intensive capabilities, such as those required by databases? Do you need something that can handle applications such as virtual desktop infrastructure (VDI) and big data analysis? Finally, you need to figure out the throughputs that your applications will need.
Each Samsung SSD offering solves one or more of these storage needs. Take a look at the following SSD use cases paired with the Samsung offerings best suited to them.
Upgrading from legacy
For organizations that need a better, smarter option for applications such as content delivery systems, Samsung's 860 DCT is a good bet. The SATA 2.5-inch 860 DCT is built off the proven V-NAND technology and comes in three capacity levels — 960GB, 1,920GB and 3,840GB. It was developed to sustain performance for applications. With maximum sequential read speeds of 550 MB/s and maximum sequential write speeds of up to 520 MB/s, it offers reliable transfer speeds. This drive is catered to read-intensive and data-streaming servers and can greatly increase density while sticking with a popular form factor.
Efficiently increasing speeds
The 883 DCT is designed for organizations that need to safeguard critical data. The drive has a 2.5-inch form factor with a 6 GB/s SATA interface, and it features power loss protection and end-to-end data protection. The drive also offers a high QoS — up to 99.99 percent uptime — and is available in multiple capacities, ranging from 240GB to 3.84TB. From a speed perspective, its sequential read/write speeds of up to 560/520 MB/s and random read/write speeds of up to 98K/28K IOPS can handle enormous amounts of data without any loss.
Handling big data, streaming
The 983 DCT — is an NVMe SSD. Available in M.2 and 2.5-inch form factors with capacities of 960GB and 1.92TB, the 983 DCT is designed specifically for applications and use models that require intensive and fast processing, such as big data analytics or video streaming.
The 2.5-inch form factor with U.2 interface features sequential read/write speeds of up to 3,400/2,200 MB/s (2.5-inch) and random read/write speeds of up to 580K/52K IOPS, while the M.2 features a sequential read speed of 3,000 MB/s and a sequential write speed of 1,430 MB/s. The 983 DCT has end-to-end data protection, which provides data integrity over the whole data path and safeguards your data against power outages.
Find out why it may be time to replace your redundant array of inexpensive disks (RAID) storage with SSDs. Then discover which device is right for your deployment by taking this free assessment.