When you invest in mobile devices for your business, you want the product life cycle to be as long as possible. But to estimate the length of that life cycle, you need to consider more than just the durability of the hardware; you need to also be sure that the device will continue to receive critical software updates to keep your data secure and your team working productively.
While consumers may upgrade their smartphones and tablets every two years to take advantage of the latest features, most enterprise IT decision makers expect mobile devices deployed to their workforce to have a life cycle of three years or more. Return on investment models developed to justify an investment in mobile devices will divide initial acquisition costs by the estimated life cycle, so it becomes a key factor in the financial calculation.
But as most IT leaders know, acquisition costs for technology are only a small part of the picture. The true life cycle value equation needs to take into account both the real-world productivity impact for end users, and the hidden IT costs like how much time is spent handling support tickets or app compatibility issues.
This broader view of maximizing the device life cycle was one of the key drivers for Samsung in introducing its new Enterprise Edition, a complete package of mobile management software and services offered with select devices from its Galaxy for Business portfolio.
Extending the mobile life cycle with Samsung's Enterprise Edition
As more enterprises are shifting their critical business processes from manual to mobile, the mobile device life cycle matters more than ever. For IT teams, the Bring Your Own Device (BYOD) model has brought considerable challenges. Standardizing on several device models for deployments and extending the time between refreshes makes sense. Not only does standardizing on one device make the mobile fleet easier to manage, it simplifies compatibility testing with corporate applications.
Shop special offers
Find out about offers on the latest Samsung technology.
see deals
Speak to a solutions expert
Get expert advice from a solutions consultant.
Talk to an expert
Samsung's Galaxy S21 5G and Galaxy Tab Active3 Enterprise Edition devices help in several key ways:
First, the Enterprise Edition provides an assurance of availability for two or more years. In many cases, enterprise mobility deployments may roll out over several years, expanding from a pilot to a broader set of users. If an enterprise begins a deployment with software and accessories optimized for one smartphone or tablet model, the IT team wants to be sure that same device model will still be available in six months when they are ready to roll out the technology to the rest of the organization.
Next, Enterprise Edition devices include an extended security maintenance release life cycle. As devices age, IT leaders need to know they will continue to receive critical firmware updates and security patches to address emerging cyber threats. For Enterprise Edition devices, Samsung has extended the period of support to five years.
Last but definitely not least, with the Enterprise Edition, you get included access to Knox Suite free for one year. Knox Suite is Samsung's comprehensive toolkit for deploying, securing and managing mobile devices.
What's included in your free year of Knox Suite
Solutions included within Knox Suite, such as the Knox Manage enterprise mobility management (EMM) solution, Knox E-FOTA and Knox Platform for Enterprise, help businesses get their mobile deployment off to a fast start on day one, but also extend the device life cycle by allowing IT teams to manage devices granularly, keep them updated at all times and respond quickly to security risks.
Aging smartphones can cause problems for IT administrators and CIOs, especially when it comes to continuity and reliability. Whether employees are in the office or on the go, smartphones that don't work like they're supposed to can cause critical delays in communication and productivity. In many cases, when mobile workers have an issue with their device, their work is entirely suspended — an even bigger problem for field workers.
Mobile device management for beginners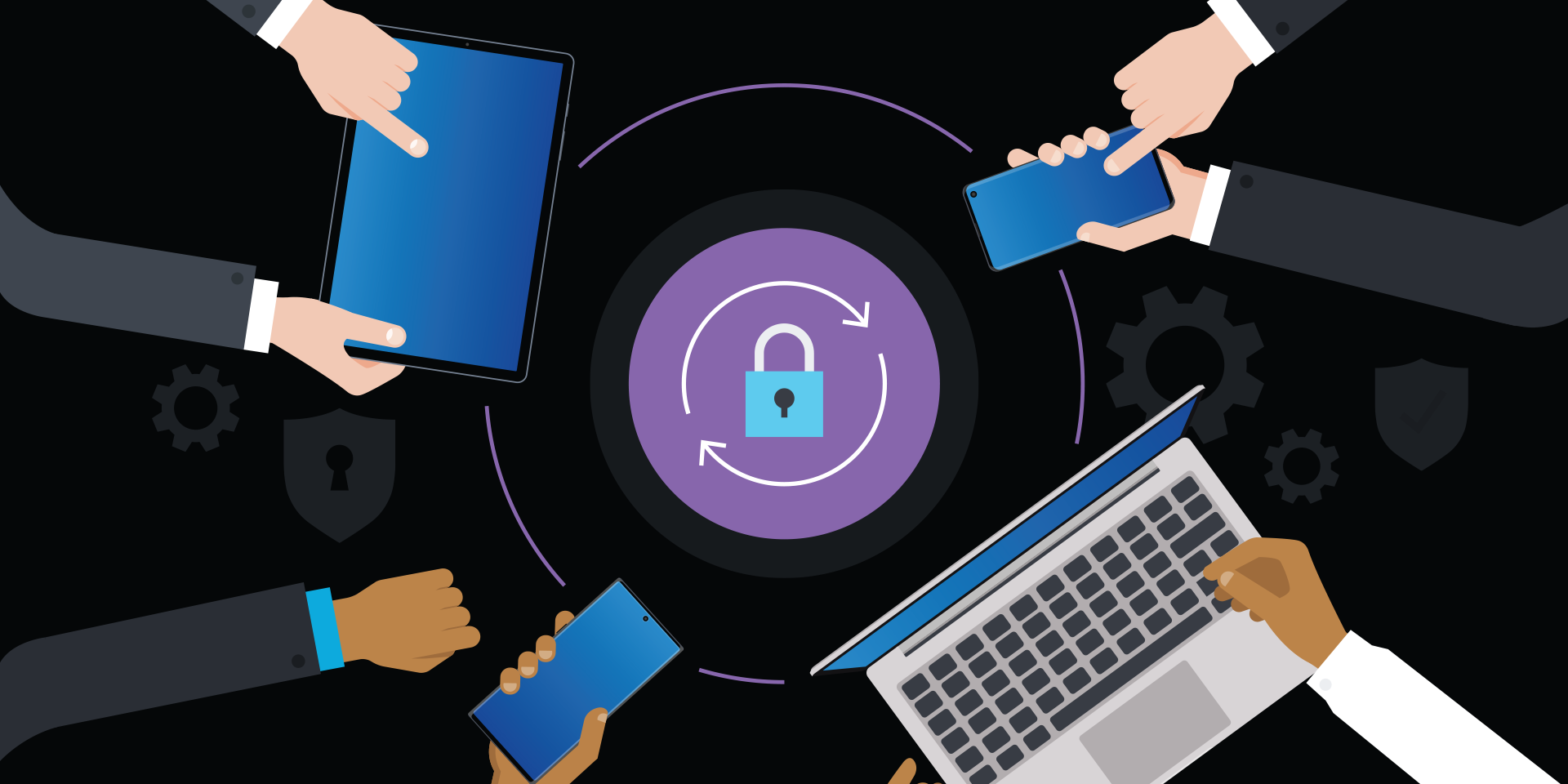 Get started with MDM so your organization can spend less and do more — securely and efficiently. Download Now
Remote troubleshooting is faster and easier with solutions like Knox Manage, included in Knox Suite with Enterprise Edition devices. And to stay in command of OS updates, IT admins can use Knox E-FOTA to schedule and push out mandatory updates once necessary testing has been completed.
Rather than manually deploying firmware and OS updates, IT admins can also use Knox E-FOTA to push these updates to Galaxy S21 and Tab Active3 users remotely.
Thanks to Knox Suite and the package of services that come with Samsung's Galaxy S21 and Tab Active3 Enterprise Edition, you can move your business forward knowing these devices will be with you to go the distance.
Read more about how workflow management software can streamline field work. And as long as you're still working from home, check out Samsung's productivity solutions for remote workers.