As the new school year starts amid fresh uncertainty, educators are grappling with how to navigate what I've come to call the "And Era." The And Era is not about going only remote or returning to purely in-person experiences, but adopting the best of both. While many schools are bringing kids back into classrooms this year, the spread of the Delta variant and other factors out of their control mean they must again be prepared to support a mix of virtual and in-person learning.
That means focusing on what they can control — developing and deploying a strong technology strategy that will give them the agility to combine varying degrees of in-person and remote elements into a seamless learning experience. The heart of that strategy should center around three interdependent components: hardware, software and the network.
While the stakes are enormous, the American Rescue Plan (ARP) and its $130 billion in new K-12 funding offers great hope that schools will be able to secure the technology, expertise and resources they need to build an educational infrastructure for the next generation. Given the possibility that many students will spend one fourth of their learning journey under these trying circumstances, making best use of those funds to implement a thoughtful technology strategy is more important than ever.
When it comes to technology, think "three" and prioritize
When drawing up a technology strategy, the elements of hardware, software and the network must be considered together. If any one of them gets overlooked, learning can grind to a halt. For example, when schools are evaluating form factors, they can choose from tablets, Chromebooks, full-blown laptops and more. But whatever they pick, it's important to ensure those devices can support the software tools and network connections needed to enable a rich physical and virtual learning experience. A device without connectivity will only get a student so far when it comes to keeping up with the schoolwork from home.
Shop special offers
Find out about offers on the latest Samsung technology.
see deals
Speak to a solutions expert
Get expert advice from a solutions consultant.
Talk to an expert
But with ARP funds being deployed at varying times, schools have to make challenging decisions about what to deploy first. To do so, they should evaluate the most urgent priorities within their district based on the past year and half of the pandemic. It might be ensuring that every child gets a device. Maybe it's doubling down on network security and privacy. Or perhaps it's making sure that all devices have mobile data connections so students without Wi-Fi at home — including those who divide their time among multiple homes — aren't left behind.
As we've seen, the pandemic only widened the gap between the digital haves and have-nots. We can't lose sight of how digitization can exacerbate inequalities. As the father of a college student, I've witnessed first-hand how university can be a great equalizer because everyone on campus has access to the same dormitories, lecture halls and facilities. It points to the value of standardizing technology across grades to level the playing field for everyone. But to do so, schools need to define and prioritize the needs of their students so they have a clear roadmap to follow as funding materializes.
Setting up for long-term success and dividends
Getting set up for seamless hybrid learning is not just a solution for today. It will also pay dividends long after the pandemic has receded. For instance, snow days and sick days might look very different if students can safely join class from home, which could help reduce learning loss. Yet there are growing challenges to navigate together as well. For example, the novelty of the online experience has worn off for many. One teacher recently told me that the vast majority of her students no longer turn on their cameras during virtual class. What does that say about engagement? As we hone the best practices and skills needed to use our technology thoughtfully and effectively, perhaps new approaches, such as curricula about good digital hygiene or regular mental health breaks, are needed to prevent burnout and stress.
Fund your remote learning initiative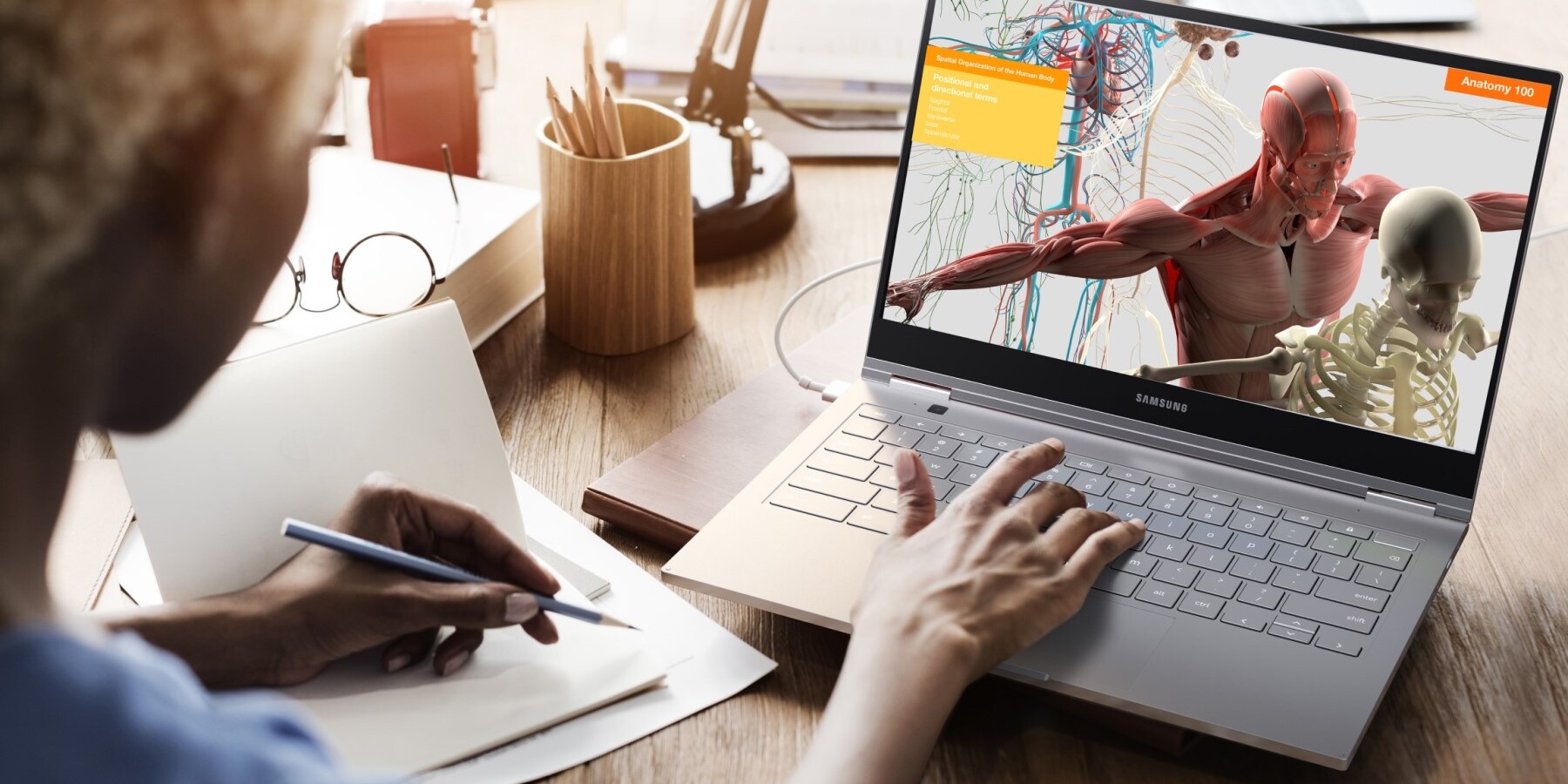 Learn how to create, present and secure grants for your remote learning technology needs. Download Now
All of this is a tall order. But the outcome will be invaluable. Developing a strong, cohesive technology strategy around hardware, software and the network will give our educators the ability to respond to future challenges and developments with agility.
No doubt, we are seeing the And Era take shape before our very eyes, in our schools and in every facet of life. Amid these unprecedented challenges, we have the unique opportunity to thoughtfully build the infrastructure that will define the learning experience of the future and open up possibilities we can't even imagine yet. Schools that focus on what they can control today will not only have an advantage this year, but for generations to come.
Make sure your needs are reflected in your school system's plans by visiting our Technology in Education page, and see our free education funding guide for more advice and resources on how to fund your remote and hybrid education technology initiative.