While COVID-19 has caused massive disruptions to many businesses, one industry seems to have been given a significant boost by the pandemic: cybercrime. According to the Cyber Insurance Claims report, cyber attacks have increased in both frequency and severity since the onset of the COVID-19 pandemic and resultant shift toward remote work. In particular, the range of mobile security threats targeting smartphone users — zero-day attacks, advanced persistent threats and ransomware — is only getting more varied and sophisticated. Fortunately, Samsung Knox has been evolving even more quickly to help provide defense-grade protection for both mobile devices and the data that resides on them.
Although enterprises have always valued strong data encryption, it's never been more critical than now. That's because, in many cases, organizations have moved their most critical business systems and workflows to the cloud, and sensitive business data can be accessed and updated anywhere from smartphones and tablets.
These mobile-powered digital transformation initiatives yielded significant benefits as businesses responded to COVID-19, enabling enterprises to remain agile, closely monitor analytics and continue serving customers. However, the shift to the cloud also means the mobile devices that business professionals use are tied even more directly to business outcomes — and that the consequences of falling victim to malware and other mobile security issues can be devastating.
No matter how mobility fits into an organization's priorities and strategies, Samsung Knox is designed to provide enterprise leaders with the peace of mind and the flexible solution set they need in an increasingly mobile world.
Here are five key ways that Knox can keep your mobile devices secure:
1. Device integrity from the start
Any lingering doubts about Android's ability to work in large organizations that put a premium on security have been laid to rest by the Samsung Knox platform. Knox provides enterprises with a rock-solid foundation as they begin a mobile initiative. A multilayered security platform, Knox extends up from the chipset (which features a Trusted Execution Environment) to the operating system (the integrity of which is verified at boot and during runtime) and application permissions.
Shop special offers
Find out about offers on the latest Samsung technology.
see deals
Speak to a solutions expert
Get expert advice from a solutions consultant.
Talk to an expert
With its latest flagship devices — including the Galaxy Z Fold3 5G and Galaxy Z Flip3 5G — Samsung has taken device protection to the next level with a Secure Processor that is dedicated to protecting your PIN, password, pattern and Blockchain Private Key.
As governments and regulated industries continue to refine the security requirements to protect data and privacy, Samsung is committed to making sure the Knox platform can help enterprises achieve compliance and mitigate risks.
2. Business and personal data can coexist
One of the ongoing challenges of deploying mobile devices in the enterprise is recognizing that employees may want to run apps and store content for personal use in addition to accessing business applications and data.
In the past, IT often instituted device use policies that prohibited or limited the use of particular apps and content. Knox Platform for Enterprise (KPE) provides a more effective alternative by introducing features to isolate and encrypt business apps and data in containers, both at rest and in motion.
By deploying a separate enterprise container on the mobile device, administrators can ensure enterprise data is protected against malicious apps inadvertently downloaded from third-party marketplaces and reduce risk of data leakage. If a device is lost or the employee leaves the organization, the managed Work Profile means remote wipe tools can be used to erase the business partition and leave personal content and apps untouched.
Knox 3.7.1, released in 2021, added separated apps. Enterprises can isolate third-party business apps in a separate folder that cannot interact with work apps or access confidential work data.
To secure data in transit, KPE offers several advanced virtual private network (VPN) options, including per-app and device-wide VPN, on-demand VPN, HTTP proxy over VPN and VPN chaining.
3. Streamlining configuration
Every business has unique needs, and line of business leaders are constantly innovating new ways to create value through mobile devices and apps. The challenge for IT departments has been keeping up with the customization that the business demands, and then provisioning, securing and updating large fleets of mobile devices.
Knox Configure addresses this hurdle head-on by offering a cloud-based approach to setting up a profile and pushing it to thousands or even tens of thousands of devices. This can all be done remotely, reflecting the day-to-day realities of large global organizations with highly distributed workforces. This simplifies IT's job not only when devices are first deployed, but as changes to configuration are made over time.
Advanced configuration can improve both the user experience and the security of the device. Apps and settings can be preloaded so that everything is right there for the user from the moment they power up. To enhance security, device features that aren't necessary for the specific business use case can be disabled or locked down. In a nutshell, Knox Configure lets you transform a smartphone into a fully customized business tool.
4. Simplifying mobile device management
As mobile usage at work has increased, most enterprises have moved quickly to invest in mobile device management (MDM) tools to help monitor and secure all the new mobile endpoints tapping into their network.
For small and medium-sized businesses that haven't addressed this yet, Samsung Knox Manage provides an easy-to-use, cost-effective solution, handling everything from event-based management and device location tracking to app allowlisting and blocklisting.
How to build an effective incident response plan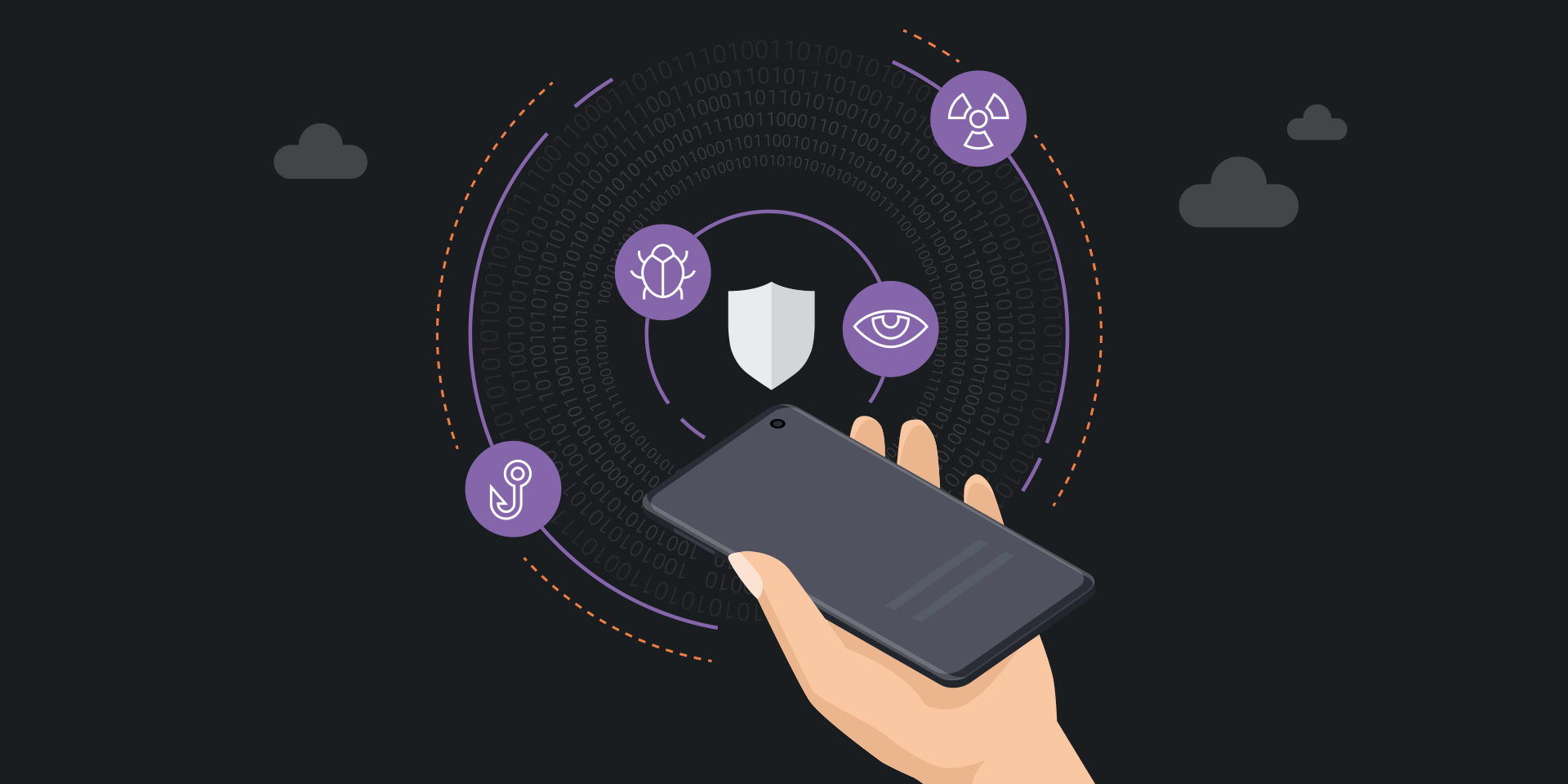 Get this free guide on how to respond to mobile security breaches — or thwart them altogether. Download Now
Larger organizations don't need to replace their existing MDM or enterprise mobile management solution (EMM), however, since Samsung Knox already integrates closely with all the leading solutions, including BlackBerry, Citrix, IBM MaaS360, Microsoft Intune, MobileIron, SOTI and VMware.
Further updates to Knox over the past couple of years allow enterprises to configure EMM-based network platform analytics (NPA) tools to receive network statistics while the network is active and gather analytics efficiently for long sessions.
Building upon Knox Manage and the rest of the Knox Suite solutions, Samsung took it one step further by introducing Knox Asset Intelligence (KAI), a cloud-based data analytics tool that offers in-depth insights into the performance and usage of mobile devices as soon as they're deployed. With real-time reporting capabilities, KAI gives IT teams the visibility they need into device-specific data including device health, connectivity and location tracking, battery usage and app stability.
5. Staying current with updates and patches
Outdated device firmware represents one of the biggest points of vulnerability that can lead to malware infections and exploits. Managing the constant stream of patches, however, adds an additional burden on IT departments that may already be struggling to keep up with patching their desktop fleets.
Samsung Knox Enterprise Firmware-Over-The-Air (E-FOTA) not only helps IT teams deploy all the right patches on schedule, but also lets them conduct testing first to ensure compatibility between apps and the latest versions of their mobile operating system. Best of all, E-FOTA allows this to happen without user interaction, meaning they don't have to stop or interrupt their work in order to receive an update. Even unattended devices can be addressed so they're ready the next time employees turn them on.
Samsung Knox is the company's commitment to ensuring enterprise customers' data is safe on Galaxy mobile devices, providing IT administrators peace of mind, and users the freedom to work and play in any way they want.
Find out how to safeguard your enterprise with an incident response plan by downloading this free white paper, and see how Samsung's Knox platform keeps your business secure from the second a Galaxy device powers on.