Mobile barcode scanners are now indispensable in warehouses, retail stores and hospitals alike, as well as in the field. Barcode scanning used to require expensive specialized hardware with vendor lock-in and often out-of-date operating systems. Now, this routine task can be accomplished with off-the-shelf smartphones or tablets plus some inexpensive peripherals.
But between your smartphones and peripherals, you need the right software to simplify and speed up these connections.
Barcode scanning enters the digital age
Take a logistics company for example: If they want to equip their team with field terminals, they'll need barcode readers to speed up data entry and data capture and ensure accuracy. The app could be off-the-shelf, customized or even developed in house, but the scanning capability is key. Say they choose to deploy smartphones, and then they pick a barcode scanning solution that fits the form factor and provides the features they need at the right price point.
Shop special offers
Find out about offers on the latest Samsung technology.
see deals
Speak to a solutions expert
Get expert advice from a solutions consultant.
Talk to an expert
Unless the company has chosen Samsung smartphones, there's another necessary step: hardware integration, which can be time-consuming and complicated. Someone has to log into each smartphone, make sure the right device drivers are loaded and the firmware version is correct, and then configure the smartphone to talk to the peripheral. It's not a huge time sink for 10 devices, but if you're deploying hundreds or thousands, the peripheral configuration process significantly slows down deployment.
That's where Samsung's Knox Platform for Enterprise (KPE) comes in.
How Knox simplifies peripheral management
When you choose to deploy Samsung smartphones, you get access to KPE peripheral management, included with KPE. As part of the Knox software development kit (SDK), KPE delivers a device-independent way to configure peripheral devices such as barcode readers, using your existing mobile device management (MDM) or enterprise mobility management (EMM) tools. You can use these same device management tools for every aspect of your device configuration, monitoring and management as well as peripherals — with remote access to all the settings and integration of your chosen barcode scanner.
Mobile device management for beginners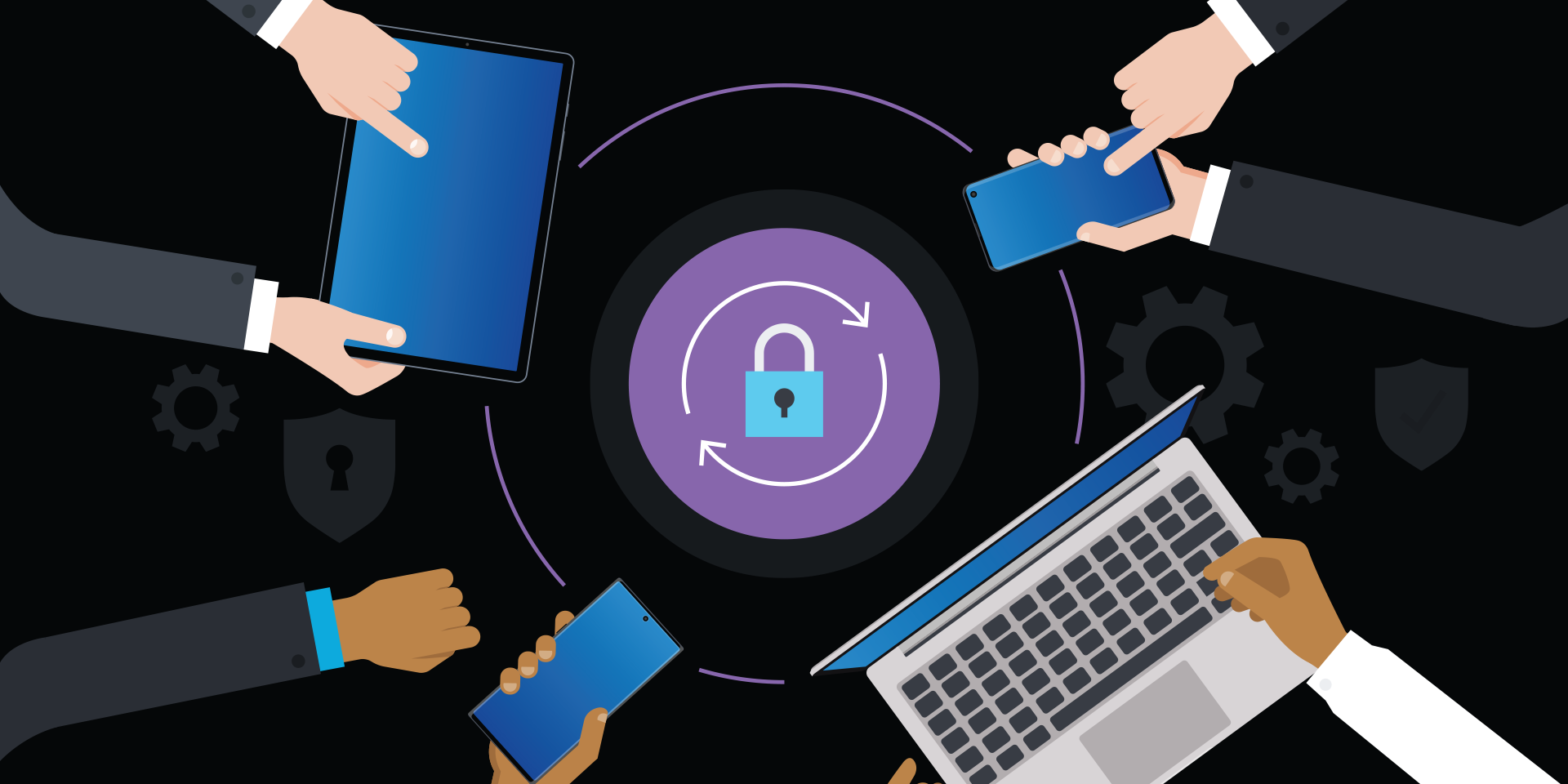 Get started with MDM so your organization can spend less and do more — securely and efficiently. Download Now
KPE enables peripheral management through all major MDM tools thanks to the Knox Service Plugin (KSP), Samsung's original equipment manufacturer configuration (OEMConfig) plugin that delivers constantly updated device-specific configuration and control, without requiring the MDM vendor to make any changes to their software.
KPE peripheral management also allows for greater vendor and device independence. Software developers can use the KPE peripheral management SDK to connect to peripherals like barcode scanners without the need for device-specific application programming interface (API) calls. So the same company can deploy different kinds of devices and use multiple kinds of barcode readers, all through the same app — without having to recode or update the software.
Enterprise customers and app developers used to need to pay a fee for these KPE extensions, but software licenses for KPE peripheral management and KSP are now available to enterprises and developers free of charge. Developers and IT professionals who want to learn more should start by signing up for the Samsung Knox Partner Program. Free KPE licenses are available with full documentation through the Samsung Knox SDK.
Knox Platform for Enterprise is included in Knox Suite, a complete, end-to-end toolkit for securing, deploying and managing your enterprise's mobile device fleet. If you're just setting out on the road to MDM — or want to ensure you're optimizing your strategy — get expert tips in our free guide.