Compliance has always been a priority for financial firms and their IT teams. However, with rising cybersecurity risks, advances in mobile technology, and employees working in a hybrid setting, staying on top of compliance challenges is becoming more complex. For example, mobile devices help increase productivity, but also have the potential to create significant vulnerabilities. Sixteen financial firms were fined a combined $1.8 billion in 2022 after employees discussed business deals and security trades on their personal devices, violating regulations around preserving business communications.
With financial firms facing unrelenting regulation and the pressure to grow, trust is a crucial enabler for businesses to build resilience through these uncertain times. And finding the right technology solutions partner to address security and regulations is what will provide a technical edge. Samsung and Android Enterprise have worked together for over 10 years to provide enterprises with a reliable and secure mobile experience. And Google Play Protect scans 125 billion apps daily to ensure they are safe to be downloaded and accessed on devices.
Here's how Samsung's suite of mobile devices and platforms can help financial institutions handle five of their most critical compliance challenges.
1. Know your customer
To meet the Know Your Customer (KYC) requirements, financial firms must identify and verify client identity before account opening and regularly after that. Failing to meet KYC requirements can bring unwanted penalties and fines.
Shop special offers
Find out about offers on the latest Samsung technology.
See Deals
Speak to a solutions expert
Get expert advice from a solutions consultant.
Talk to an Expert
With Samsung Knox, financial firms can meet those KYC requirements in a fast and mobile way. Samsung Knox — built into the Samsung Galaxy device ecosystem — protects business data for regulated fields like financial services. For instance, Knox enables bank branch associates to use a Samsung tablet to confirm customer identification for KYC requirements before accessing personal information through ID scanning.
Thanks to near-field communication (NFC) capabilities embedded in Samsung tablets, your staff can even verify customer passports. In addition, financial firms can use Samsung tablets to verify employees' badges as they enter and leave a bank branch or other worksite.
2. Data security regulations and data privacy protection
Financial firms access and store reams of sensitive customer data online, including Social Security numbers, account information, and balances. Just because a wealth manager can meet with clients in a virtual meeting conducted from a home office doesn't mean the need to protect that data goes away.
Samsung Knox provides advanced security management features, including encryption technologies. The Samsung Knox mobile security solution protects applications and data by strictly defining what each process is allowed to do and which data it can access. It allows Samsung Knox to separate, encrypt, and protect enterprise data within a managed container.
Multi-layer security also helps protect devices on every level, from hardware to applications. Samsung Knox Configure is a cloud-based device provisioning solution that lets you remotely configure, secure, and update company devices right out of the box. In addition, Knox Shared Devices enables you to secure a network by whitelisting or blacklisting apps and URLs.
3. Complying with FINRA rule 4511
FINRA rule 4511 is a comprehensive rule requiring financial services firms to preserve their books and records for a minimum of six years. To help eliminate the risk of hefty fines because of noncompliance, Samsung Knox APIs can offer financial firms control and customization for recording phone conversations and other data while ensuring your firm's technology is only used with programs and applications approved by the institution.
Mobile device management for beginners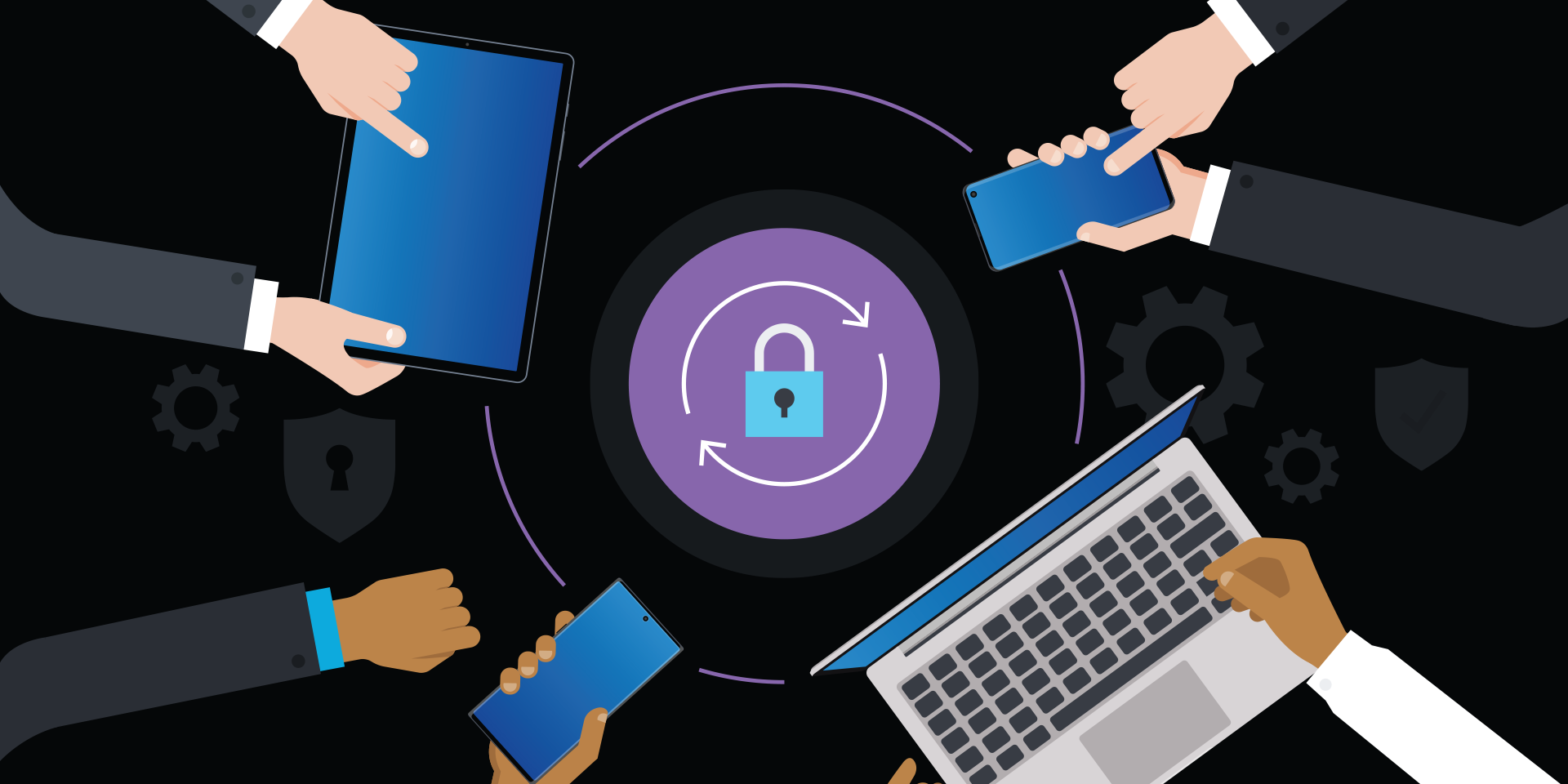 Get started with MDM so your organization can spend less and do more — securely and efficiently. Download Now
4. ESG compliance requirements
ESG compliance requirements include sustainability reports and regulatory disclosures. Greenhouse Gas (GHG) Protocol standards require financial services and other firms to measure and report greenhouse gas emissions from their operations. Samsung is committed to sustainability within the company and in clients' work. Because Samsung is dedicated to ensuring a net zero supply chain, partnering with Samsung positively impacts the Scope 3 emissions financial firms report under the GHG Protocol. Also, leveraging Samsung technology and operating devices helps to reduce Scope 2 emissions.
5. Ensuring access management and multi-factor authentication
Samsung Knox Manage is a mobile device management (MDM) solution that provides a cloud-based command center to empower IT admins to remotely track, manage, configure, and send messages to devices. Knox Manage also works with existing MDM platforms and is used to manage Android, iOS, or Windows 10 or 11 devices, as well as Samsung Galaxy devices.
Remote wiping of a lost or stolen device usually requires the device to be turned on and connected to the network. Samsung's Knox Guard solution allows IT admins to lock devices automatically if they do not connect to the web for a certain period. Knox Guard also protects against unauthorized firmware or binary editing, IMEI tampering, and other sophisticated attempts to gain access to stolen devices.
Samsung Knox's advanced protection and multi-layer security address today's most demanding security challenges. With Samsung Knox, IT teams in the financial services industry can tackle critical compliance challenges and support employees in a hybrid setting.
For a full overview of all Samsung technology solutions for the finance industry, please visit this page. And sign up for a Samsung Business Account to get exclusive offers, including volume pricing discounts, on our Rugged devices, as well as our newest devices like Galaxy S23 series, Galaxy Z Fold4 and Galaxy Z Flip4.