Insurance claim evaluation requires constant multitasking. You're always on the go while juggling myriad tasks: collecting, organizing, researching, analyzing, and assessing accounts from multiple sources to derive the most constructive solutions and outcomes.
In the past, adjusters would have to carry the following to each location: digital camera, notepads, pens, folders, forms, clipboard, flashlights, measuring tape, laptop, and mobile device.
Just the weight of these items can be burdensome and pose physical challenges, not to mention the time-consuming task of matching notes, sifting through files and folders, and staying organized while toggling between several devices.
Having a portable-yet-powerful mobile technology solution — such as Galaxy Z Fold4 teamed with Galaxy Book3 — not only helps you keep up with your rigorous schedule but also empowers your ability to navigate seamlessly between tasks as a digital claims adjuster.
The right technology streamlines the insurance adjusting process
Though claims adjusters have always been on the go, with the move to a hybrid work setting, that's even more the case today. Indeed, according to a McKinsey Global Institute analysis of the potential for long-term remote work, insurance is one of the industries with the highest potential for this arrangement, and insurers can easily embrace remote work.
Shop special offers
Find out about offers on the latest Samsung technology.
See Deals
Speak to a solutions expert
Get expert advice from a solutions consultant.
Talk to an Expert
While the laptop may remain the most important device in the workflow of insurance adjusting, there are many instances where connectivity, portability, and other factors combine to necessitate working on a mobile phone.
With Galaxy Z Fold4, you can take high-definition photos and mark them up, circling and pointing out even the subtlest details. In addition, signing documents, estimates, and reports can be done seamlessly and on the spot using the optional S Pen.
When you want to leave the tablet or laptop behind, Z Fold4 enables mobile productivity that goes far beyond the capabilities of a usual smartphone with its unique, foldable form factor that opens to provide additional screen space. Traditional smartphones are great for staying connected, but not necessarily built for full-scale productivity.
But Galaxy Z Fold4's 7.6-inch tablet-like display (when unfolded) and multi-window experience provide the ultimate mobile device for business, making it a productivity powerhouse that can get the insurance adjusting job done, all on its own.
Only being able to see one app at a time is a severe slowdown; toggling between apps can create any number of issues — especially when attempting to work quickly in the field. When unfolded, Z Fold4 provides screen space that rivals a small tablet — providing more than enough room to run multiple apps at once without toggling back and forth between them, while remaining highly portable when closed.
The 12MP ultra-wide camera and 10MP telephoto camera included on Z Fold4 provide more than enough capability to capture even the most minute details — even when it's dark out.
When it comes to a regulated industry like insurance, productivity isn't the only paramount variable when it comes to deciding on what devices to equip your team with. Security and data protection are factors that cannot be neglected either.
On Galaxy Z Fold4, you also have all the security and flexibility of Samsung Knox, our highly rated security and device management platform, built into each device from the chip-level up.
A walk through your day with Galaxy Z Fold4 and Galaxy Book3
Here's how insurance adjusters can use Galaxy Z Fold4 and Galaxy Book3 to fit all their workflow needs:
Morning in the office
Let's say you just arrived at the office and are reviewing assigned claims. You do this through Samsung DeX, our mobile-powered computing platform that allows you to convert your Galaxy device into something similar to a complete desktop experience. Then, you contact a policyholder and take notes in a Word document while on the phone. After filling out claims forms, you close your Galaxy Book3 and grab your Galaxy Z Fold4 before heading to the body shop to assess the damage.
Assessing the claim
With your Z Fold4 you take detailed photos of the vehicle. With the S Pen, you circle additional damaged areas and make notes on the images to attach to the claim. Then, you run the necessary data through the estimation software, and verify costs with the auto technician.
For capturing all the essential details on the go, Galaxy Z Fold4 comes with a pro-grade multi-camera system. Use the massive Main Screen as a viewfinder to flex your photo skills. Folded at a 90-degree angle, Z Fold4 stands up on its own, enabling hands-free videoconferencing with a crystal-clear and stable camera embedded under the display. Furthermore, the optional S Pen makes it easy to markup documents and photos, reducing the need for paper reports.
Afternoon on the scene
It's time to head to the police station to retrieve a copy of the accident report for another claim. This one involved multiple parties, so you speak to the officer to get numerous accounts, fill out the proper forms, and record the discussion.
You drive to the accident scene to take highly detailed photos of the area from all angles and distances using your Z Fold4. After adding notations with the S Pen to indicate cause and effect, you've assessed that the policyholder was not at fault, and they quickly sign forms corroborating your analysis.
While you're out, you stop at a coffee shop and send a follow-up email from your Z Fold4 to the client providing details of your conversation and next steps. Realizing you need to update the leadership team back at your office, you quickly put Galaxy Z Fold4 in Flex Mode, and initiate a video call. With the video window showing on the top half of the device, you'll be able to take notes on the bottom half, and then intuitively convert that handwritten text to typed copy, and add it to an email or to the Samsung Notes app, never missing a beat or losing anything in transit.
What's next for the future of finance?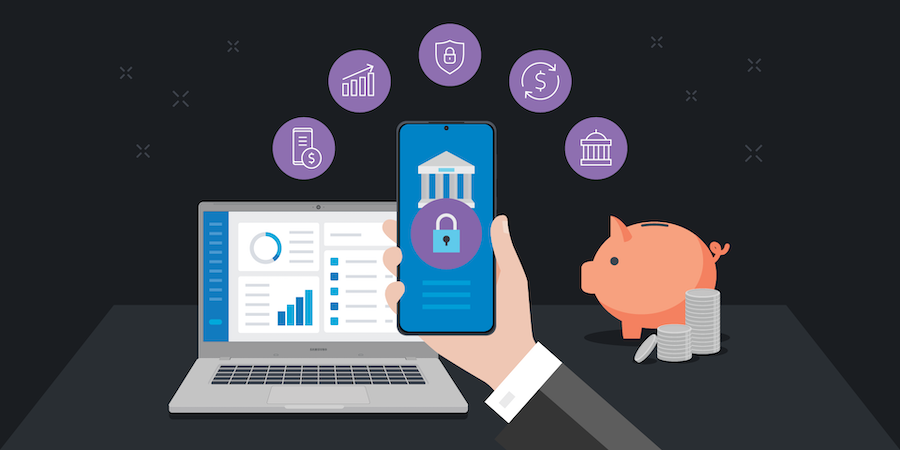 Samsung surveyed 1,000 finance professionals about the future of mobile tech. Here's what they said. Download Now
How Samsung devices support insurance claims adjuster software
As part of your mobile office, Galaxy Book3 will keep you powering through the day. With a long-lasting and fast-charging battery, you won't be consistently looking for power outlets.
Claims adjusters use several industry-specific software tools. The Galaxy Book3's Intel Core processors allow for multiple applications to run simultaneously. This is especially critical for the or the digital claims adjuster, who needs to access software systems such as Xactimate and Symbility, as well as budgeting and expense apps.
Overall, a Galaxy Book3 teamed with a Galaxy Fold4 gives the multitasking claims adjuster the power to work from anywhere, effectively communicate with clients, and consolidate your daily workflow — and that's one policy you definitely want to have.
For a full overview of all Samsung technology solutions for the Finance industry, please visit this page. And sign up for a Samsung Business Account to get exclusive offers, including volume pricing discounts, on our newest devices like Galaxy S23 series, Galaxy Z Fold4 and Galaxy Z Flip4.