Posts by
Peter Els
Peter Els is an automotive engineer with over 40 years of industry experience. He shares his comprehensive understanding of the workings of the business and the revolutionary technologies driving the future of mobility through reports, guides and articles on publications such as Future Car, Robotics Business Review and Automotive IQ. Peter also engages with automotive professionals through a monthly column on Automotive IQ.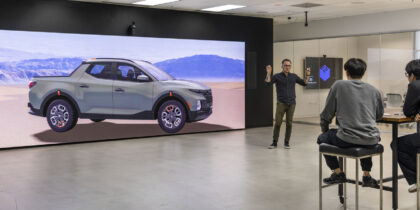 The Wall's MicroLED technology gives designers at Hyundai America Technical Center true to life renditions of their design.
The Wall gives automotive design and engineering teams a super-sized canvas to display and review the finest details of a new vehicle or product concept in true-to-life color.