Imagine a world where you can experience your wildest dreams, interact with artificially intelligent characters and do whatever you want without consequences. While this may be the plot of the hit HBO series "Westworld," based on Michael Crichton's book of the same name, the future of artificial intelligence (AI) we see on our screens may come sooner than we think.
According to VentureBeat, Crichton's story follows wealthy guests who holiday in the "almost-real theme park of Westworld, which is full of androids who are instructed not to harm the human guests." The guests, however, can do anything they want, without consequences. When Crichton's "Westworld" was released in 1973, the ideas in it were considered science fiction, but while the use of technology in the show is at a level that's unfeasible today, it's no longer unimaginable.
How Is AI Transforming Business?
In recent years, as everything we touched became digitized, a flood of information was created — a trend known as big data. Every tap, touch and swipe is now recorded, and every aspect of our lives quantified. The challenge for businesses hasn't revolved around how to collect enough data, but what to do with it. With advances in AI and machine learning, that's all about to change.
One area being transformed by AI is healthcare. Inc. reports that companies have already invested $400 million in the technology as of last year, a figure set to grow to $3 billion or more by 2020. AI is already making waves in the industry. Emotions analytics company Beyond Verbal recently announced the launch of its Beyond mHealth Research platform that uses vocal biomarkers to detect various health issues. And a growing medical robotics market in healthcare can help address many of the industry's current challenges.
AI is already impacting financial services.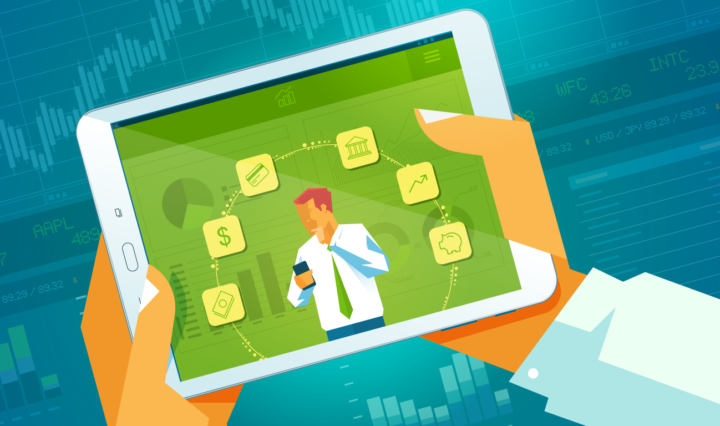 AI and robo-advisors are reshaping lending and hiring in the finance world. Download Now
Another area where AI is making a difference is e-commerce, where AI could enable apparel companies to develop new products based on customers' purchasing habits, Inc. reports. "Imagine a world in which as you interact with what's available in the inventory on an e-commerce site, you're telling the commerce site what you're interested in," Babak Hodjat, co-founder and chief scientist at Sentient Technologies, told Inc. Energy management, he said, could also be transformed by AI, with home devices set to one day power themselves through solar panels.
Elsewhere, big companies in all industries are already using machine learning and AI to streamline operations, while media outlets are using AI-powered algorithms to write news stories, and executives are leveraging the power of smart assistants to manage their lives. Additionally, the future of transportation will include driverless vehicles that will not only transform how we travel, but also revolutionize the way goods are transported around the country.
With developments like these being made across industries, it's clear that AI's ability to transform businesses will only grow as new advances are made. "You'd be surprised," Hodjat said, "at what A.I. can do. A lot of problems that we think are impossible to solve — and are within the exclusive domain of human intelligence — can be solved."
As the government starts to pay more attention to AI, its role in mobile security will increase. Learn how AI has the potential to vastly improve mobile and cybersecurity.