Artificial intelligence (AI) tools have the potential to dramatically transform the speed and accuracy with which cancer is predicted, detected and treated. To do so, developers and researchers need access to data to fuel their algorithms and models.
Unfortunately, much of the data publicly available today is insufficient in quantity and depth for AI method development. At the same time, gaining access to richer healthcare system data — like the expansive electronic health record (EHR) set from the Veterans Health Administration (VHA) — to augment existing information involves lengthy institutional review. The result of this process can delay developers' ability to innovate and create potential interventions for up to two years.
Getting off the ground
Figuring out how to speed time to market for AI-powered cancer prediction tools was the main challenge that brought Brad Nissenbaum, Yuting Chu, Haley Hunter-Zinck, Mengmei Ye, Peter O'Halloran and Austin Chow together at the recent MIT Hacking Medicine Grand Hack 2019 in Cambridge, Massachusetts. The concept the team developed, called Simulacron, won a Samsung Breakthroughs That Matter award for being the most effective and transformative digital health solution with the potential to improve access to and quality of care for veterans in its track.
Securing Digital Displays in Government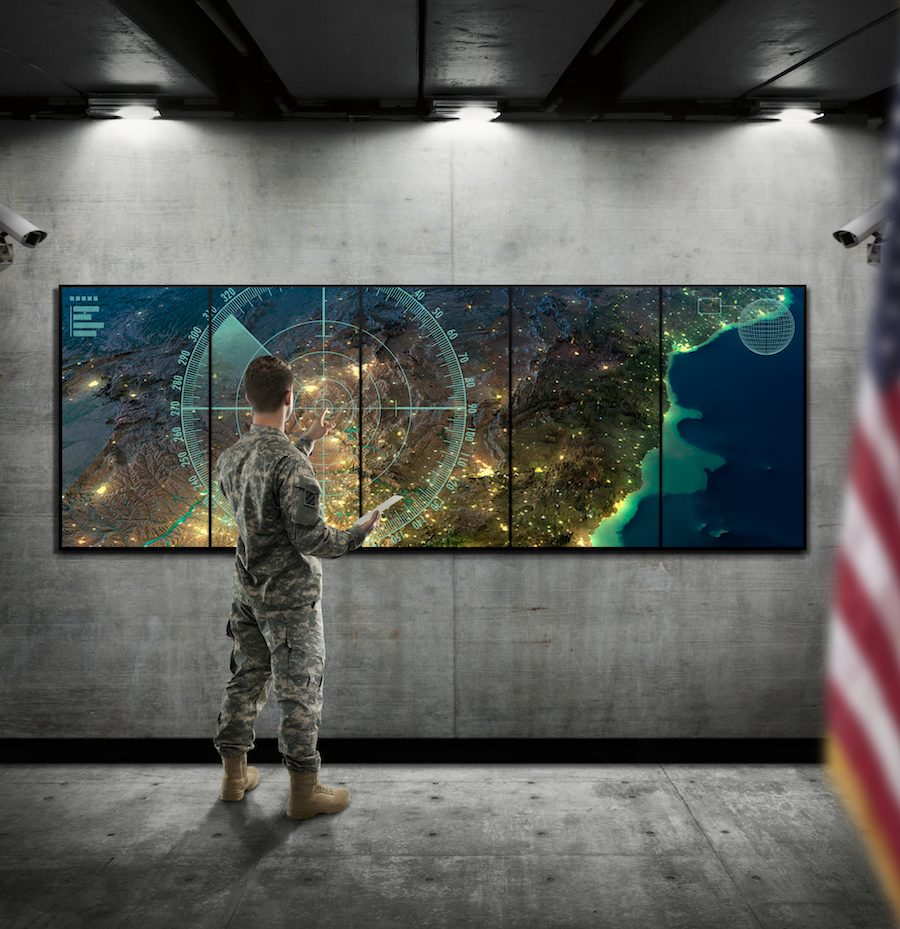 Learn how security, compliance and collaboration drive digital signage decisions across government agencies. Download Now
Simulacron simulates structured electronic data, including patient demographics and diagnostic codes, while protecting the real health system dataset. "There are numerous regulations designed to protect patient information, and rightfully so," said Hunter-Zinck, a health science specialist at the U.S. Department of Veterans Affairs (VA) Boston Healthcare System. "We wanted to help come up with an idea that would break down the barriers to access while preserving data security."
Data access meets data privacy
The team found that the best way to balance usability and security was to create data that replicates real patterns, without having to open access to VHA data externally. The Simulacron solution builds off of recent developments where deep learning models have been used to create realistically simulated datasets that replicate important properties of real data without requiring its use after the simulator is developed.
"By integrating Simulacron with Knox, Samsung's defense-grade mobile security platform, we could ensure proprietary datasets and proprietary models are protected," said Nissenbaum. "Personally identifiable information is completely secured, which allows developers and data scientists to use better data faster to augment a machine learning or AI application, but without worry."
"There's a difference between data availability and data accessibility," reinforced Chu, another team member who came at the problem of how to make data actually useful from the systems-level perspective. "We asked ourselves, 'What is it about data that is valuable or not?' and used that thinking to guide creating a solution that allows developers and researchers to reduce time to market for new tools, stress test models and obtain data where it doesn't exist or is limited in supply — all in a secure way."
Challenge as opportunity
Chu believes that the market's current challenges and constraints were actually an advantage to help spur innovation. He believes that access to Samsung technologies, together with a venue like MIT Hacking Medicine Grand Hack 2019 that brings together experts across fields and from around the world, are critical to pioneering solutions to the VA's — and the world's — toughest healthcare challenges.
"Fresh perspective is an enabler of unconventional thinking, which leads to breakthrough ideas," said Chu.
Explore the ways Samsung supports innovations with the potential to transform healthcare delivery for service members, veterans and all citizens.