Freight transportation executives face a wave of digital disruption driven by drones, autonomous vehicles, Uberization/disintermediation, the Internet of Things (IoT) and big data. Princeton Consultants has been tracking the insights of industry executives on these issues, including carriers, 3PLs, brokers and representatives of all freight modes, as well as support and ancillary organizations in the space.
In a new Princeton Consultants survey, "Digital Disruption in Freight Transportation," transportation executives named analytics as one of the top disrupters that will result in unprecedented change for the industry.
"You're going to have start moving your organizational culture to be more data-driven in how you make decisions, and rely less on experience and gut-feelings," said Steve Sashihara, CEO of Princeton Consultants, on a recent conference call reported by Fleet Owner. Given the low margins in our industry, this is not a competitive advantage — this is, basically, survival," he said.
Tablets are taking flight in the aviation world.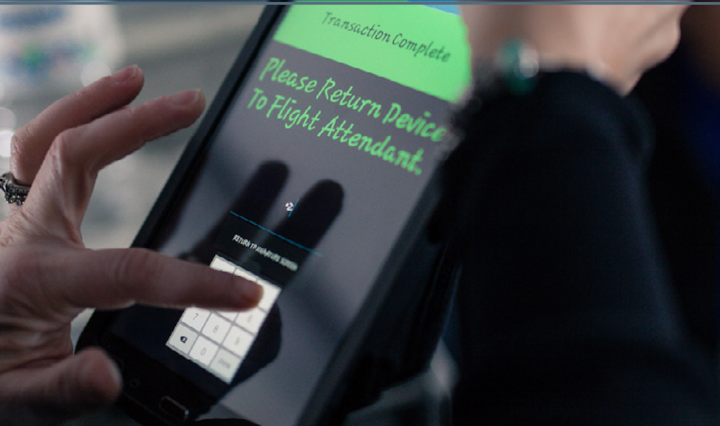 Learn how one airline is using tablets to boost in-flight sales. Download Now
According to the survey, 84 percent of respondents agreed that IoT will have a moderate or large impact, while 85 percent tagged big data as a major disruptive force.
Adding Analytics
Technology is removing the friction in tendering a load and confirming a rate for transportation, and so matching capacity with demand is a compelling business case for shippers and carriers, Sashihara wrote in his presentation "Digital Disruption in Transportation: 2017 and Beyond." To manage the coming waves of disruption, industry leaders must master "analytics at rest" and "analytics in motion," according to Sashihara.
Analytics at rest allows companies to make investments and policy changes for mid- and long-term improvements in efficiency risk reduction and profitable growth. Mastering analytics in motion enables a company to optimize the continual decisions organizations make on a daily basis across the supply chain.
Based on input from industry executives, Princeton Consultants identified nine areas of impact from the coming disruptive technologies:
For Carriers, 3PLs and Brokers
Tracking and monitoring equipment
Real-time routing of vehicles, personnel, equipment and products in transit
Inventory management and picking/packing at distribution centers
Demand forecasting
Workforce recruiting and monitoring
For Shippers
Tracking and monitoring shipments and products
Pricing transportation
Inventory optimization
Sourcing transportation modes and carriers
Each of these areas can be optimized through analytics driven by the IoT-enabled supply chain and transportation infrastructure, enabling organizations to make much more calculated and informed decisions within daily and long-term operations.
Additional Disruption
The Uberization of freight transportation, or the disintermediation of third party matchmakers between shippers and carriers, will have a moderate to large impact in the near future, according to 57 percent of survey respondents. The taxi industry was ripe for disruption from ride hailing services like Uber and Lyft because it was not customer friendly, not driver friendly and slow to adopt technology. The freight transportation industry suffers from some of the same issues that leave it ripe for outside parties to integrate user-friendly technology into the process.
Furthermore, the Industrial IoT, which can wirelessly connect vehicles, freight, people and equipment, will unleash a flood of data that companies must manage to drive decision-making. Transportation companies are faced with the challenge of capturing, organizing and analyzing data from possibly thousands of sensors and other inputs to create actionable business intelligence.
"The transportation industry leaders in 2024 will be the ones who jumped at the opportunities to combine industry savvy with harvesting disruptive technologies – especially Internet of Things and big data," Sashihara wrote.
Improve productivity and efficiency with our comprehensive line of fleet management solutions.