With the introduction of artificially intelligent digital assistants like Samsung's Bixby, we've already come to expect our phones do more than text, call and entertain — they can help us achieve tasks faster. Asking a device to look up and call someone in your contacts is much more efficient than clicking through to an app, scrolling to find the right name and clicking again to call.
Now, with the introduction of object recognition and computer vision technology, which incorporates artificial intelligence and augmented reality, how we use visual aids to enhance and interpret the world around us is also changing. Mobile device cameras no longer just capture images. They can interpret information from images in real time, offering real productivity benefits for workers across a broad spectrum of industries.
A Picture Is Worth a Thousand Hours of Searching
One of the benefits of object recognition technology is its ability to provide a visual search for objects rather than a textual one. Despite living in a search-driven world, we often don't know what phrase will allow us to get the information we seek, but often we do have an image of what we're looking for.
Object recognition technology is eliminating the need to keep guessing what words will deliver the right answer to your search. Instead, the technology can match visual images seen through the camera of a mobile device with those on the website or in a specific application. Perhaps, you're an aviation mechanic who needs to replace a part, but you can't recall the part name or number. Instead of trying to use words to describe the part, you simply take a picture and your device can search the internet or an aviation manufacturer's catalog for an exact visual match.
Use AI to Work Without Barriers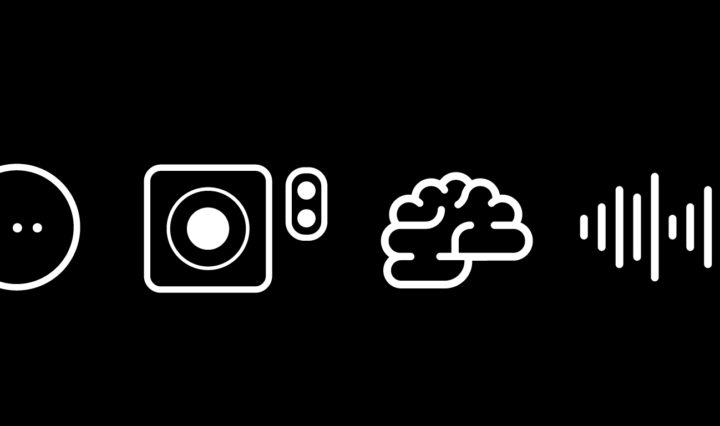 Learn how AI-powered devices enable the future of work. Download Now
But that's only one way this new visual recognition technology can save time or improve business processes. For instance, a retail sales associate can use a mobile device to perform price checks with an integrated QR/UPC scanner on a mobile device, giving real-time access to inventory. Or, a marketing manager could leave a conference hotel with a pocketful of business cards and simply scan the cards directly to an address book — saving significant time compared to adding names manually.
The ultimate goal for each of these industry applications is to not only provide accessibility to information but also simplify how professionals can obtain it. Between juggling multiple computing devices and data throughout the entire workday, today's users want features that can streamline — and consolidate — information channels.
Augmented Reality Augments Work
Object recognition technology isn't only about scanning images for information however, it's also about interpreting those images — sometimes literally. Augmented reality has been embraced by consumers thanks to games like Pokemon Go. But its applications go far beyond a game and can help us better navigate our professional lives as well.
Mobile devices equipped with computer vision technology and direct access to augmented reality through the phone's camera can help business professionals of multinational companies. Using a smartphone camera, executives can translate presentations or other communications from one language to another. Similarly, professionals who travel abroad frequently for work can use the technology to get real-time assistance in translating road signs, maps and restaurant menus through the smartphone's camera. And of course, sales teams can use the augmented reality technology to develop immersive sales presentations for prospective clients.
A New Frontier
Object recognition and computer vision technology are changing not just the way we interact with our phones, but the way we interact with our world, and for the better. These technologies make it easier and faster to navigate many facets of professional life where more information is necessary, but words aren't always the best way to gather the information.
Learn more about how augmented reality can be incorporated into your business.