Military veterans find many different paths to renewal. For quadruple amputee David Riley, it took a week on the ski slopes to get his life back on track.
A veteran of both the U.S. Army and the U.S. Coast Guard, Riley lost his arms and legs to an infection. He went on to earn a degree in computer science but had no love for the work. "The missing component was adrenaline," he said. During an especially low time, he discovered National Disabled Veterans Winter Sports Clinic — that's when everything changed.
"You think as a quad[ruple] amputee there's no way I am skiing down this mountain, but they show you that those limitations are often self-imposed," Riley said. Today, he serves as national commander of DAV (Disabled American Veterans), which hosts the annual winter sports event in partnership with the U.S. Department of Veterans Affairs.
Now in its 31st year, the Winter Sports Clinic drew approximately 375 participants and over 1,000 volunteers to Snowmass Village, Colorado, in late March for a week of athleticism, education and camaraderie.
The event attracts disabled veterans with traumatic brain injuries, spinal cord injuries, orthopedic amputations, visual impairments and neurological conditions. Together, they participate in a wide range of activities including downhill and cross-country skiing, snowmobiling, curling, sled hockey, rock-wall climbing and wheelchair self-defense classes.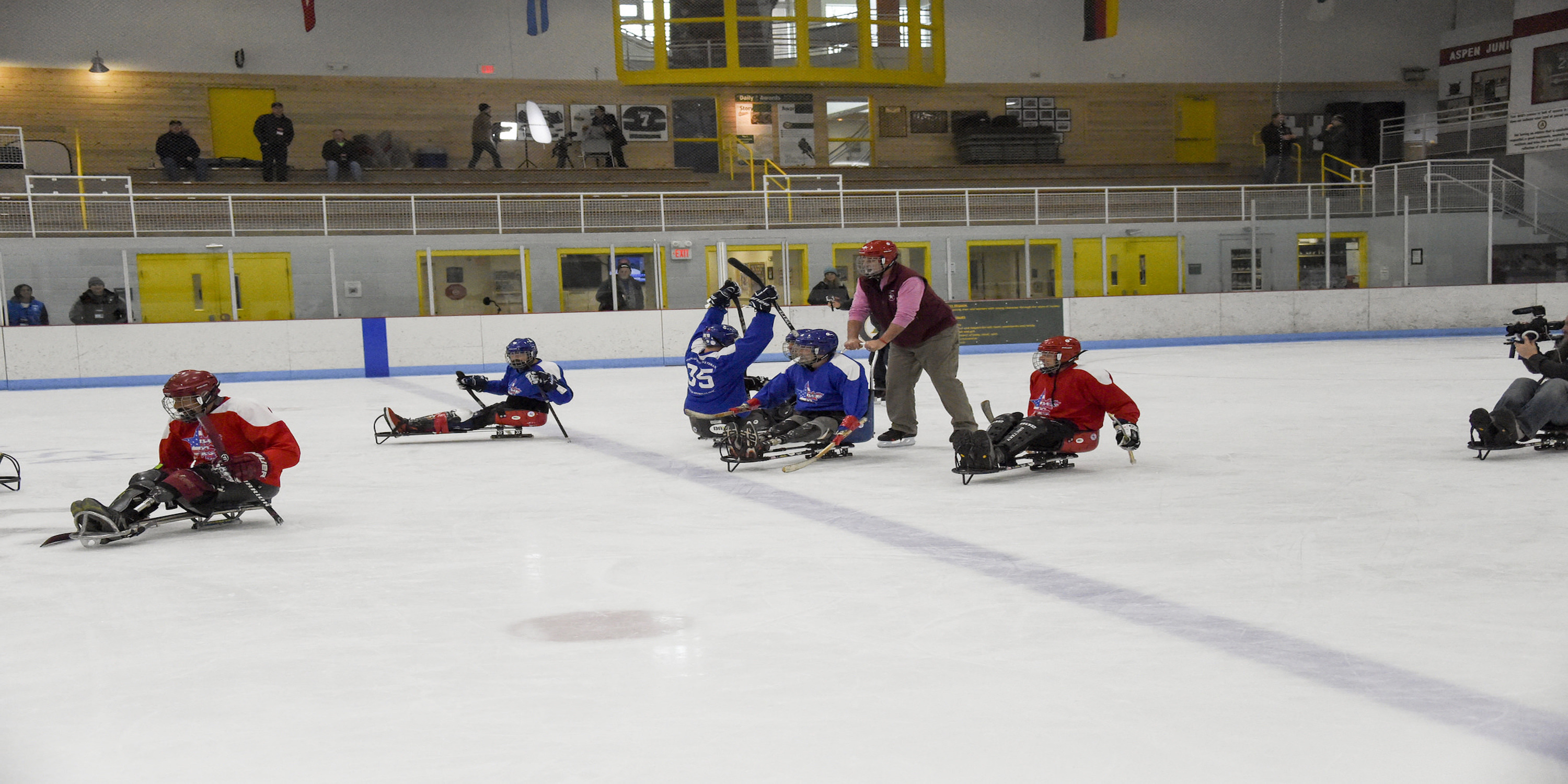 Tackling Trauma With Technology
This year, the clinic incorporated a new high-tech twist through the use of BigLook360 and Gear 360 cameras to make virtual reality recordings of veterans on the slopes and the rock wall. Riley rode the mountain in a sit-down ski rigged up with cameras and microphones, and the end-product — a 360-degree digital rendition of his experience — will help promote the cause of disabled veterans.
Revolutionize the Patient Experience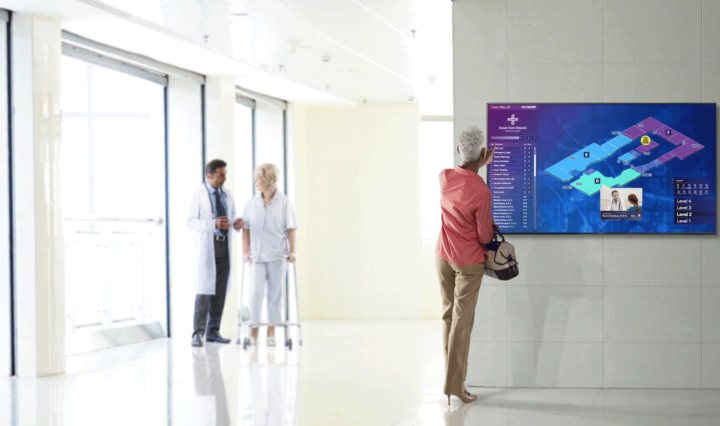 Innovative hospitals are using digital technology to keep patients happy and healthy. Download Now
"Not a lot of people know what this community goes through, the serious injuries that come from the wars," he said. "When you put the virtual reality headset on, you are there, so this kind of experience can be extremely valuable in terms of helping to shape the public understanding."
This integration of virtual reality technology signifies a shift within healthcare and an opportunity for new treatment options for veterans.
While organizers are eager to build public awareness around veterans' issues, the main purpose of the annual event is to enhance veterans' lives. Especially for those who have been hindered by disability, DAV seeks to demonstrate the broad sweep of possible experiences that remain open in life.
Hurling down a mountain in a sled, tethered to an able-bodied skier certainly helps to convey that message of boundless possibility. Veterans who attend the clinic are challenged to engage in diverse activities that many may have thought were beyond their reach.Riley calls these "perceived limitations," and he says the clinic can help to dramatically reshape those perceptions."I know from experience that this changes people's lives," he said. "When you push them to test those perceived limitations, they oftentimes discover that they can overcome them."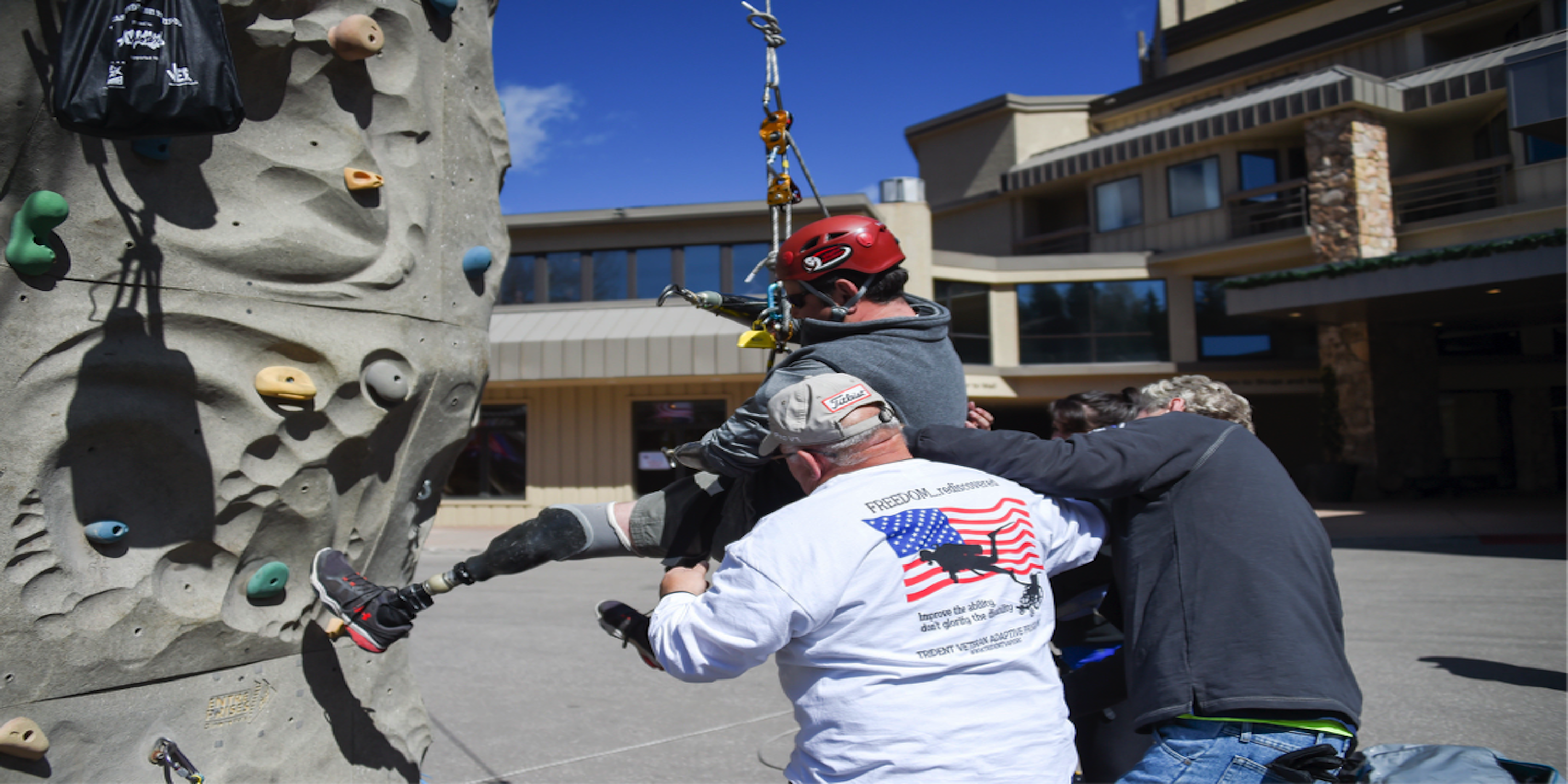 Immeasurable Impact
While the physical activities drive many to re-envision themselves, the social aspect of the week-long event is equally important.
Riley recalls an outing he took in the early days after his amputations: It was the first time he saw another amputee getting around on his own, with the help of a prosthesis. "Just seeing that ability in another person made a light go on in my head. 'If he can do it, I can do it.' Sometimes you just need to see that someone else can do it, and that's what happens at the clinic," he said.
For many, the company of wounded ex-military comrades offers a refreshing change from a life too often defined by a sense of victim-hood. "Nobody there feels sorry for themselves," Riley said. "They can tease each other, and they lift each other up. It builds a lot of friendships. People build networks that they can take home with them."
A vast cadre of devoted volunteers plays a vital role in pulling it all together. They offer encouragement and mentoring, giving practical advice as well as the supportive friendship many need to take on a challenging new experience.
For the hundreds of veterans who come out each year to take up that challenge and experience the thrill of winter sports, despite their physical limitations, the rewards can be significant. It made all the difference for Riley. "I realized that life was still an adventure," he said.
Learn more about how healthcare technology solutions can enhance efficiencies and improve the patient experience.