Recent advancements in image recognition technology are enabling innovative productivity-enhancing applications for businesses. Image recognition technology, a subset of computer vision, can be used to identify things such as people, buildings, places, logos and other objects of interest to both consumers and enterprises. It's a functionality that users can leverage to quickly gather information by simply directing their phone's camera at objects or text.
This technology isn't something that's entirely new to users, but it hasn't always been incredibly accessible. Yet with the new Galaxy S8 and S8+, we've combined Bixby and the camera through deep integration with applications and the camera subsystem, bringing enhanced capabilities to your mobile phone with capabilities that can assist with:
E-commerce
Visual search
Text and language translation
QR/UPC code scanning
Location information
While Bixby Vision has benefits for consumers, it also augments the business professional's daily workflow. Here are four areas where the clear benefits can be seen:
1. One-Stop Shopping
When business professionals travel, they want to make sure that they have exactly what they need when it's needed — from laptop cases to power adapters and more. Bixby Vision enables you to point your camera at an object and immediately shop for it, or similar objects, through an online retailer. While this is great for consumers who see a product they just have to have, it also benefits businesses and their employees both inside and outside the office. For example, with Bixby Vision, businesses can acquire office supplies, such as printer cartridges, online simply by pointing the Galaxy S8 or S8+ camera at the empty printer cartridges and immediately placing the order, driving new levels of efficiency.
Use AI to Work Without Barriers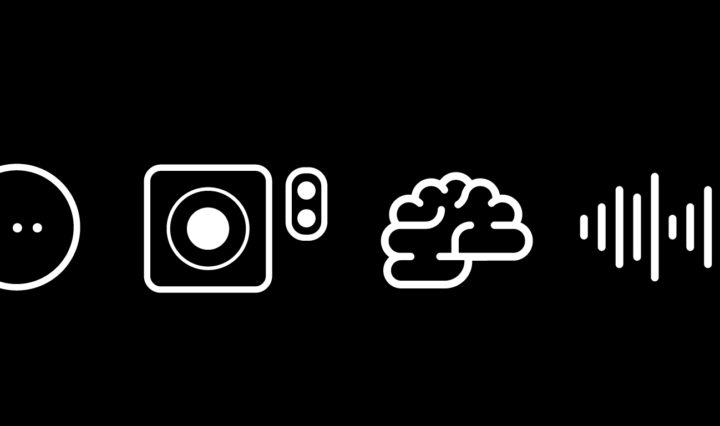 Learn how AI-powered devices enable the future of work. Download Now
2. Text Translation and Places
Additionally, no traveling businessperson wants to be stuck in a city they can't navigate or receive documents they can't read. With Bixby Vision, users can easily translate foreign languages from images; this applies to road signs, maps and restaurant menus. Now, professionals in foreign countries can ensure they get to their meetings on time and understand menus at client lunches. Furthermore, Bixby Vision's Places feature allows users to point to a landmark and seamlessly identify facts about it, and lists nearby restaurants and other points of interest — familiarizing users with potential meeting conversation topics and local history.
3. QR/UPC Code and Business Card Scanner
Collecting and organizing information is another benefit to Bixby Vision; the QR/UPC code-scanning technology can scan and access additional marketing information or collateral from business clients, providing additional context for professionals as they research companies and assemble sales presentations. With an image capturing capability, users can also capture business cards and autofill contact information into the Galaxy S8 and S8+. This could be particularly useful for mobile professionals that need to stay up-to-date and keep track of client information.
4. Visual Search
Bixby Vision's Visual Search allows users to point their camera at any object and search for similar objects online. It presents a great opportunity for increasing productivity in today's on-the-go workforce, since it minimizes time shuffling through records, emails and information databases. In business settings, it can be used as a way to quickly access additional information surrounding presentation images or documents.
Beyond the conference room, a retail associate could capture an image of a clothing item and use Visual Search to check price and store inventory. Or a service technician can use this feature to capture an image of a piece of equipment and locate repair manual instructions for that equipment. All of these examples require application-level integration, and represent aspirational opportunities for further innovating with Bixby Vision's image recognition technology.
These are just a few of the interesting new capabilities and applications that Bixby Vision brings to the enterprise. As we expand Bixby Vision's capabilities, we are excited to work with enterprises and IT solution providers to develop customized business solutions and vertical applications based on this vision intelligence platform.
In addition to image recognition, other trends that are contributing to the rise of the digital workforce include augmented reality and the Internet of Things.